MOTHER'S DAY AT GREENVIEW AVIARIES 2018

Sunday, 13 May 2018 from 10:00 AM to 12:00 PM (EDT)
Event Details
MOTHER'S DAY AT GREENVIEW AVIARIES 2018
SUNDAY MAY 13, 2018
10:00 AM - NOON
(while this is an AO sponsored event for 2 hours –
families are welcome stay all day
 ENJOY A DAY AT THE PARK AND ZOO
THERE IS ALSO A LARGE PICNIC AND PLAYGROUND AREA
NOTE: FOOD IS NOT PROVIDED FOR THIS EVENT. However there is a restaurant and picnic area on site to accommodate those who wish to enjoy their own lunch
Note: The Potential Programme is happy to announce that we will be providing this Social Learning Opportunity at a subsidized rate..
 NOTE:Space is limited to so please register early. Due to limited space this event is for immediate family only.
 PLEASE NOTE ALL OF THE FOLLOWING SAFETY INFORMATION: 
1. Autism Ontario cannot guarantee a allergy free or gluten free menu or environment.
Autisme Ontario ne peut garantir un menu ou un environnement sans allergie ou sans gluten
2. Your safety is important to us.  Please make sure that each member of your family is aware of the rules, regulations, and guidelines of the venue and adheres to them.  As a condition of use of the area and other facilities, all registrants assume all risk of personal injury, death or property loss resulting from any cause whatsoever including but not limited to: the risks, dangers and hazards of all other recreational activities.
Votre sécurité nous tient à cœur. Veillez à ce que tous les membres de votre famille soient au courant des règles, des règlements et des lignes de conduite du parc et les respectent. Pour accéder à la zone de glissade et aux autres installations, tous les participants doivent assumer tout risque de blessures corporelles, de décès ou de perte de biens résultant de quelque cause que ce soit, incluant, sans toutefois s'y limiter : les risques et les dangers et de toutes les autres activités de loisirs et de sports.
3.
It is recommended that you (the participant) consult with your physician prior to the start of any physical activity.  By registering for or participating in an Autism Ontario program or event, the participant agrees that the participant is and will be voluntarily participating in these activities and the participant assumes all risks of injury or death, which might result from these activities.
Nous recommandons à tous les participants de consulter leur médecin avant le début de toute activité physique. En s'inscrivant ou en participant à un programme ou à une activité d'Autisme Ontario, les participants reconnaissent que leur participation aux activités proposées s'effectue sur une base volontaire et qu'ils sont prêts à assumer tous les risques de blessure ou de décès pouvant résulter de ces activités.
4. Supervision of children/youth is the sole responsibility of parents/guardians and caregivers and release Autism Ontario, its employees, officers, director and agents from all claims arising from any accident, death or injury which is caused by or arises from participation in any Autism Ontario event.
Que les parents, les tuteurs et les fournisseurs de soins demeurent les seuls responsables de la surveillance des enfants et des adolescents, et je dégage Autisme Ontario, ses employés, ses administrateurs, les membres de sa direction et ses représentants de toute réclamation liée à un accident, un décès ou une blessure pouvant résulter d'une participation à une activité organisée par Autisme Ontario.
5. Due to allergies and sensitivities, please refrain from wearing perfume, cologne, aftershave, or scented products such as hairspray or lotion.
 En raison des allergies et des sensibilités, évitez de porter des parfums, de l'eau de Cologne, de l'après-rasage ou des produits parfumés tels que de la laque ou de la lotion.
LA FÊTE DES MÈRES 2018 AU PARC ET ZOO GREENVIEW AVIARIES
LE DIMANCHE 13 MAI 2018
De 10 h à midi
(Cette activité de deux heures est subventionnée par Autisme Ontario, mais les familles peuvent passer toute la journée sur place)
 VENEZ VIVRE UNE JOURNÉE TRÈS AGRÉABLE AU PARC ET ZOO GREEVIEW AVIARIES
DANS CE PARC, IL Y A AUSSI UNE GRANDE AIRE DE PIQUENIQUE ET UN TERRAIN DE JEUX 
NOTE : AUCUNE NOURRITURE N'EST FOURNIE DURANT CETTE ACTIVITÉ, mais il y a un restaurant et aussi une aire de piquenique pour ceux qui préfèrent apporter leur propre lunch.
Note : Le programme Potentiel nous permet de vous offrir à un coût subventionné cette merveilleuse occasion d'apprentissage social.
 NOTE : Comme le nombre de billets est limité, dépêchez-vous de vous inscrire. Seuls les membres de la famille immédiate pourront se procurer ces billets à prix réduit.
Marti Lussier, Coordonnatrice des événements communautaire

226-787-0333 ou marti@autismontario.com
Vous désirez parler à quelqu'un en français? 416-246-9592, poste 239 ou rpcprovincial@autismontario.com
When & Where

Greenview Aviaries
12752 Talbot Trail
Morpeth, ON
Canada

Sunday, 13 May 2018 from 10:00 AM to 12:00 PM (EDT)
Add to my calendar
Organizer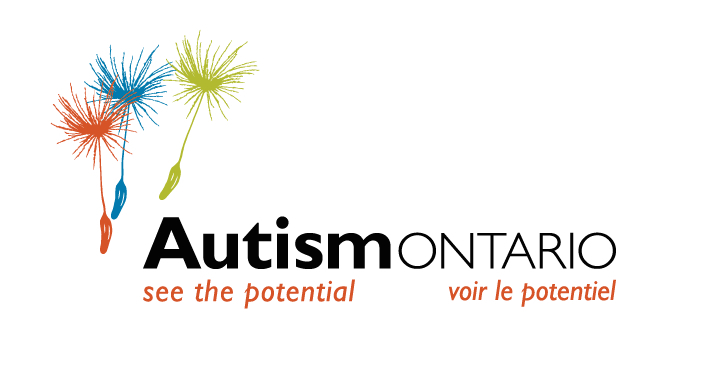 Autism Ontario's South West Region includes:
-Windsor Essex (and surrounding areas)
-Chatham (and surrounding areas)

-Sarnia Lambton (and surrounding areas)

-London Middlesex (and surrounding areas)
-Huron Perth (Goderich-Clinton, Stratford and surrounding areas)
-Grey Bruce (OwenSound - Kincardine and surrounding areas)
La région du Sud-Ouest d'Autisme Ontario comprend les secteurs suivants :
 -Windsor Essex (et ses environs)
-Chatham (et environs)
-Sarnia Lambton (et environs)
-Londres Middlesex (et environs)
-Huron Perth (Goderich-Clinton, Stratford et ses environs)
-Grey Bruce (OwenSound - Kincardine et les régions avoisinantes)
Marti Lussier
Potential Programme Community Event Coordinator - SW Region
Autism Ontario
(226) 787-0333
marti@autismontario.com
Pour parler à quelqu'un en français : Laura@autismontario.com ou 1-800-472-7789, poste 240
Frequently Asked Questions:
1) Do I need to print out ticket or email confirmations to attend this event? For most of our events, there is no need to print anything unless the event specifies otherwise. When you arrive at the event, you will have to check in at the registration desk. You will be asked for your name and how many people are attending with you. That's all.
2) Do I need to bring proof of diagnosis? No, not needed. Again, just check in at the registration desk and enjoy the event.
3) Is there a cost to attend this event? Many of our events are free of charge because the cost is covered by Autism Ontario's Potential Programme, in partnership with Ontario's Ministry of Children & Youth Services. If there is a cost, you will see it on the registration page when you select how many tickets you want.
4) Do I need to be a member of Autism Ontario to register and participate? No. While membership does provide other great benefits, events provided through Autism Ontario's Potential Programme are open to all families of children with ASD, under the age of 18, who reside in Ontario.

Questions fréquemment posées
1) Est-ce que je dois imprimer les confirmations ou billets reçus par courriel pour assister à cette activité? Non, vous n'avez rien à imprimer. À votre arrivée, vous devrez vous présenter au comptoir d'inscription. On vous demandera votre nom et le nombre de personnes qui vous accompagnent. C'est tout!
2) Dois-je apporter une preuve de diagnostic? Non, ce n'est pas nécessaire. Présentez-vous au comptoir d'inscription et profitez de l'activité.
3) Est-ce qu'il y a un coût d'entrée à cette activité? Plusieurs de nos activités sont offertes gratuitement parce que les frais d'inscription sont payés par le programme Potentiel, d'Autisme Ontario, en partenariat avec le ministère des Services à l'enfance et à la jeunesse de l'Ontario. S'il y a des coûts à débourser, cela sera indiqué sur la page d'inscription lorsque vous sélectionnerez le nombre de billets dont vous avez besoin.
4) Est-ce que je dois être membre d'Autisme Ontario pour m'inscrire et participer? Non. Le fait d'être membre vous donne accès à d'autres possibilités très intéressantes, mais les activités proposées dans le cadre du programme Potentiel, d'Autisme Ontario, sont ouvertes à toutes les familles d'enfants de moins de 18 ans ayant un TSA, qui résident en Ontario.
Pour parler à quelqu'un en anglais :
Marti Lussier
Potential Programme Community Event Coordinator - SW Region
Autism Ontario
(226) 787-0333
marti@autismontario.com