Multiple Dates
Mother's Day High Tea at the historic VandenBerg House by RoyalTeaPartyEven...
Description
Our Mother's Day Tea Party is the perfect gift for Mother's Day, and the best way to show your mother that you love and appreciate her. She will be delighted to spend the afternoon with those she loves most chatting over a cup of tea and enjoying some delightful tea sandwiches by Pusateris, fresh baked scones by Baker and Scone served with clotted cream and De La Terre jam, and dainty macaron by Nadege Patisserie served alongside our tea menu selections from Sloane Tea Company and Fortnum & Mason (UK). This is the perfect gift for your mom! Check out this event on blogTO, Instagram @royalteapartyevents, facebook.com/royalteapartyevents, and our website www.royalteapartyevents.com or email us info@royalteapartyevents.com to learn more about this event and RoyalTea Party Events Inc.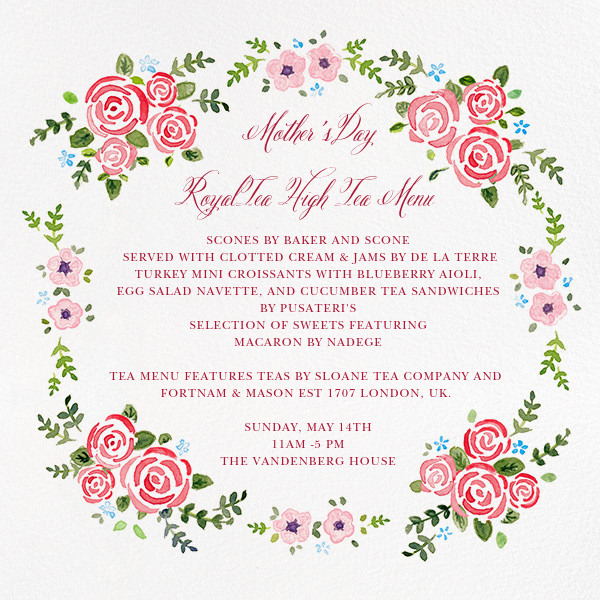 Our Mother's Day tea menu features teas from Fortnam and Mason, EST 1707 in London, UK and also Sloane Fine Tea Merchants. The Queen, Jubilee tea is subtle slightly smoky blend of assam and ceylon tea created to celebrate the Diamond Jubilee of Queen Elizabeth II. The Countess Grey, Countess is a delicate Earl Grey with sweet notes of orange citrus; The Lady Rose, Rose Pouchong is a delicate floral black tea with rose petals creating a rosey aroma and taste notes to match. The Empress, Perfectly Pear by Sloane, is a refined pairing of a delicate White Peony tea blended with the sweet succulence of Asian Pear. The Princess, Citron Calm by Sloane, is a tisane blend of chamomile flowers, rosehips, lemongrass, and citrus fruit which creates an enticing balance of tart and sweet.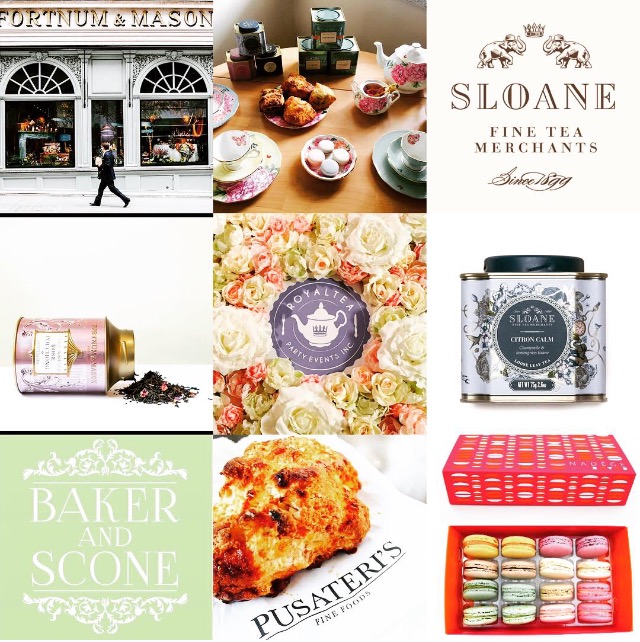 Photo credits to Fortnam & Mason, Sloane Tea Company, Baker and Scone, Pusateri's,and Nadege.
Your mother will love both the charm and initmacy of The VandenBerg House, an old Victorian house located in Leslieville built in the 1900's for Jessie Ashbridges, son of pioneer Sarah Ashbridges; and also appreciate the beauty of the original pine flooring, crown moldings and chandeliers. She will be overjoyed by the elegance and pristine condition of our Royal Albert fine bone china;the beautiful tablescape; our carefully curated selection of the tea and tea menu; and the whole RoyalTea Party Events experience itself from the moment she arrives and throughout the RoyalTea service. She will feel like a royalty! If you want her to feel like a Queen, when purchasing your ticket for this event you can purchase a take home gift for mom that includes a tea cup and saucer with tea included; we have a limited amount so please purchase early so that you're not disappointed. What better way to say thank you on Mother's Day!
*Our Mother's Day event can accommodate children 8 years+ due to the delicate nature of our new Royal Albert fine bone china. Any items broken will have to be replaced at cost by party responsible.
Learn more about The VandenBerg House at www.thevberghouse.ca. Free street parking on Sundays. Easy TTC access off the Queen streetcar. Check out instagram @vandenberghouse Photo credit VandenBerg House