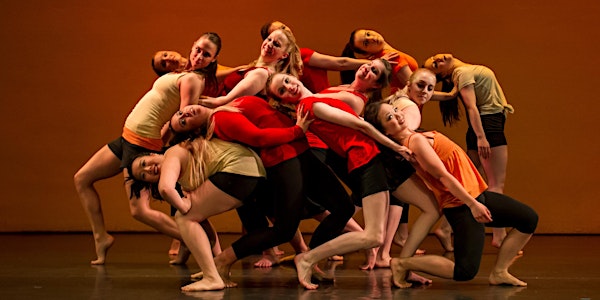 Motif Moves 2023
Motif Moves 2023 is a multi-disciplinary dance show. It will be held at The Majestic Theatre at Eastglen High School.
When and where
Location
Eastglen School 11430 68 Street Northwest Edmonton, AB T5B 1P1 Canada
About this event
EVENT
Come and celebrate a new year of dance with local dancers and choreographers! This dynamic and engaging show will inspire and excite you with pieces exploring modern and contemporary dance, jazz, African and creative dance. There is something for everyone! Doors open at 6:15 PM. General seating.
Choreographers for Motif Moves 2023 are:
Lyndsey Daniels
Andrea Fitzgerald
Janita Frantsi
Leo Gonzalez (Cuban Movements)
Stephanie Lilley (VIVA Dance)
Reckie Lloyd (Sangea Academy)
Anastasia Maywood
Heather Taschuk (Creative Kinetics Dance)
with guest performance by the Edmonton Contemporary Dancers (Vimy Ridge Academy)
HISTORY
Orchesis Dance Society is a non-profit fundraising body committed to the support of activities formerly run by the Orchesis Dance Program, founded by Dorothy Harris at the University of Alberta. ODS supports both production of a dance performance, historically known as Dance Motif, and the development of its dancers with respect to technique, experience and involvement in dance in the broader community. ODS was formed in 2011 in response to a change in the management of the dance program within the University of Alberta.
ODS focuses on offering professional quality performance and choreographic opportunities to all post-secondary students, Orchesis alumni and members of the community who have a desire to dance, regardless of previous experience. Orchesis has contributed to life at the University of Alberta in one form or another for over 50 years - Motif Moves 2023 will be the 58th concert.
SILENT AUCTION
As a non-profit society ODS hosts fundraising events throughout the year. A Silent Auction will be held each night of performance with approximately 10 different items up for bidding each night.
Examples of items up for auction include: a yoga/fitness gear package, 2 tickets to VIVA Dance's "Sweet Nothings" performance on February 14th, gift certificates for a small group Garuda (conditioning) class ... and many more!
Payment for items will be accepted via cash, E-transfer or cheque.