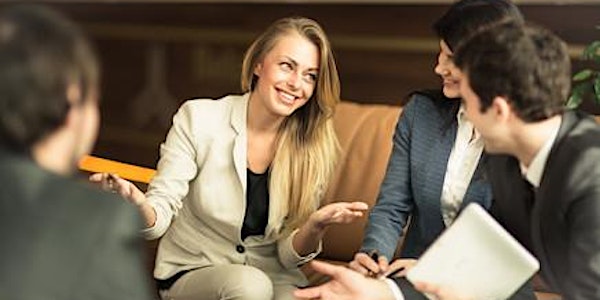 Motivational Interviewing for healthcare professionals/leaders/facilitators
Healthcare Providers' Motivational Interviewing workshop series Sept 9;14 & 15 Foundational and Advanced Motivational Interviewing Training
About this event
Motivational Interviewing series and Pre-requisites information: Starting on September 9th and 14th from 1-3:00pm; September 15th from 10am-12pm and September 15th from 1-3:00pm
This 4-part training series will focus on the strategic components utilized in Motivational Interviewing (MI) that highlight relationship building skills and strategies to evoke and respond to client change talk. The objective is to provide Health Care Providers (HCPs) an in-depth exploration of these concepts combined with skills practice during each session. The sessions will build upon each other within the 4 processes of an MI intervention.
Each session will be two (2) hours in duration and participants are expected to attend all four (4) sessions for continuity of the learning process. Pre-requisites Registrants must have taken either Choices and Changes: Motivating Healthy Behaviours or Brief Action Planning or Foundations of MI (Have sent you an email with upcoming HCP workshops in case some of your team members need to register for a Choices and Changes or Brief Action Planning trainings)
Topics Addressed in the series are:
Session 1: Engaging and Focusing Process on September 9th from 1pm-3pm
This session will focus on strategic use of OARS skills; the underlying philosophy of CAPE (Compassion, Acceptance, Partnership and Evocative Spirit); identifying communication barriers and the "righting reflex" which impacts therapeutic relationship building.
Session 2: Identifying, Eliciting and Responding to Change Talk on September 14th from 1pm-3pm
This session will focus on identifying and listening for any client change talk; strategies to elicit or evoke change talk within the client and how to effectively respond to change talk so the client talks more about making change(s) and determines that something needs to be different.
Session 3: Exploring Ambivalence, Raising Discrepancy and Addressing Relationship Discord on September 15th from 10am-12pm
This session will focus on strategies that can be used to explore client ambivalence about change and how to raise concerns with the client about their current behaviour. Skills on how to maintain therapeutic rapport using advanced reflective listening skills to counter/challenge the client's thoughts about change will be explored.
Session 4: Commitment to Change, Obtaining a Goal and Developing Action Plans on September 15th from 1pm-3pm
This session will focus on identifying and evoking specific client commitment language that indicates readiness for change and how HCPs can seamlessly move into the planning process to develop client centred goals and action plans.
For more information, contact Constantin Mugenga at constantinm@kchc.ca