Description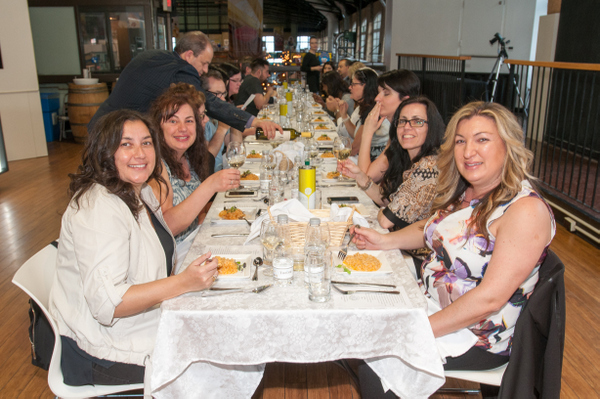 Mount Olympus, the tallest mountain Greece - home to the twelve Greek Gods. It straddles the provinces of Thessaly and Macedonia situated on the Thermaic Gulf. The beauty of this area allows one to enjoy land and sea and the cuisine has Macedonia, Vlach and Pontian influences.
Join me on Sunday, June 11th at St. Lawrence Market for an evening of Greek cuisine inspired by the region of Mount Olympus.
All courses will use extra-virgin olive from Nisos Importing, table water from Theoni Canada and wines will be poured from Majestic Wines & Spirits.
A TOTAL OF 50 SEATS WILL BE SOLD
MENU
Appetizers:
Cheese Pie made with Homemade Phyllo
Pork Brined in Mount Olympus tea with Lentils
Taratori - Cold Cucumber Soup in a shot glass
Bobota (Cornbread)
1st Course: Warm Spinach Salad With Roast Mushrooms, Walnuts, Shaved Graviera Cheese
2nd Course: Pasta with Creamy Truffle sauce
Main Course: Kelaidi: Slow-Cooked Beef Medallion topped with Onions, Tomatoes, Peppers, Kefalotyri Cheese, Sweet Potato Puree
Dessert: Greek-Style Profiterole with Dark Chocolate Sauce
*Menu subject to change
**You must email me at truenorth67@gmail.com with the names of the people in your party to be seated together
***Tickets for full dinner plus wine-pairings for the entire meal is $.90.00 (plus handling fee)
****No refunds for cancellations made after June 4th 2017. Tickets are, however, transferable to another person after that date.