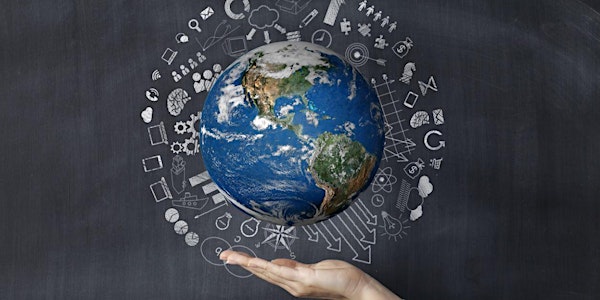 Move It Forward 2016: Social Innovation in Education
When and where
Location
Georgian College Orillia Campus 825 Memorial Avenue Orillia, On L3V 6S2 Canada
Description
Move it Forward 2016: Social Innovation in Education
Friday, June 10, 2016.
Registration begins at 9:30 a.m.
Join us for a day of professional development and networking on the latest trends in innovation and education and in recognition of you, our valued community partners.
---
MORNING - Lightning rounds and workshops with our special guests sharing their experience in social enterprise, how innovation is being used in our education system and how communities are bringing innovation and creativity into their environments to enhance learning.....Community Changemakers!
---
Paula Hill-Coulson: A Certified Reflexologist, Paula has always felt a need to help others and finds nothing more rewarding than "Inspiring Healthy Living Around the World." through Garden Towers. She was introduced to the latest, year-round growing technology and immediately saw the benefits for families, schools, churches and food banks. Paula has made it her mission to educate her community about the new technology and to place as many Tower Gardens as possible in homes, schools and food banks.
Crystal Budgell: CEO & Chief Librarian at the Midland Public Library, Crystal is passionate about the change libraries can bring to a community. She believes that libraries are positioned in such a way that they are becoming the go to community hub, a place to connect with others, where people can learn and explore the world around them in a safe and supportive environment. She is currently working to restructure the Midland Public Library and how it is positioned to support its community.
Amy Satterthwaite: Ashoka Canada, joined the Ashoka team to lead the expansion of its global Changemaker Schools initiative across Canada. Changemaker Schools are K-12 schools that prioritize empathy, teamwork, leadership, and problem-solving as student outcomes through innovations in school curricula, culture, and systems. In addition to being a veteran elementary educator, Amy is also a foresight strategist with a keen interest in the potential for futures thinking to transform education practices.
---
AFTERNOON - Passionate guest panel of speakers addressing introduction of farming education into schools, supporting experiential learning opportunities, arts and social innovation and how some schools are being more creative in their approach to teaching....and so much more!
---
Jeff Cole is the creator of CAPSTONE, a 15 week bridge program that prepares returning high school graduates for success in post-secondary education. Jeff has spent 22 years as a researcher and teacher in local elementary and secondary schools, with a strong belief in more integrated, community-based learning. Jeff designed the program around 7 key strategies with the goal of engaging students as active citizens in addressing various environmental and social issues.
Linda Reid is the Executive Director of Community Care Foundation in Kawartha Lakes and Founder of Dress for Success Orillia and Barrie. Dress for Success is an international not-for-profit that empowers women to achieve economic independence by providing a network of support, professional attire and the development tools to help women thrive in work and in life. Student involvement and collaboration have been a integral part of the strategy for Dress for Success.
Gayle Dempsey, a fourth generation Muskokan, is an award-wining artists who feels a deep connection to the spirit of the land, the lakes, the naturally beauty and the peace that is Muskoka.
Gary Froude is a Muskoka transplant arriving a short 20 years ago coming surreptitiously from an environmental project in Costa Rica and a musical project in Africa. He became managing director of the Muskoka Lakes Music Festival, President of a newly formed Rotary Club in Muskoka Lakes, chaired the Board of Muskoka Tourism for a number of years and was Secretary of a leading-edge, affordable home ownership project. He believes that arts and culture are what gives a community the glue to work together and gives tourists the depth of experience they are looking for.
Margie Hewitt - Hewitts Farm Market Margie brings her lifetime experiences, skills and passion of farm life and healthy food knowledlge to the forefront as she moves to bring growing skills, healthy options and knowledge into the school system through programs and interactive learning opportunities.
Don't miss this wonderful opportunity to be inspired and for self-discovery.
This event is hosted by the Centre for Social Entrepreneurship (CSE) at Georgian College as a thank you for your ongoing commitment to supporting our students' placements and partnerships.

Included in the day: free parking, lunch, Creative Collisions Area of Displays, afternoon mocktails/cheese and an opportunity to explore our on site meditation labyrinth.
Door prizes, engaging conversation and interactive creative collisions....all under one roof!