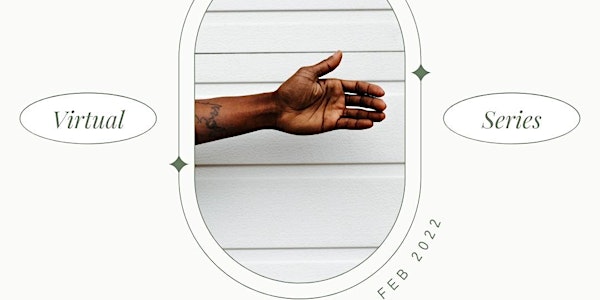 MOVE WITH US - Virtual Movement Series
An unlimited virtual movement series packed with your favourite Black wellness professionals.
Refund Policy
Contact the organizer to request a refund.
Eventbrite's fee is nonrefundable.
About this event
MOVE WITH US
For the month of February, you have the opportunity to access virtual wellness offerings from your favourite and local Black wellness professionals. From yoga to conditioning this month long series can be accessed from the comfort of your own home.
Support. Share. Educate.
* Please note that you will receive the universal zoom link for all classes with your confirmation email.
FACILITATORS + SCHEDULE
Feb 1 @ 7:00 PM | BRYAN N - New Moon Yoga
Feb 2 @ 6:00 PM | JENNIFER WINTER - Cosmic Core Pilates
Feb 3 @ 10:00 AM | DIANNE BONDY - Fusion Flow/Vinyasa Yoga and Pilates
Feb 3 @ 6:00 PM | YASMINE HASSEN - Restorative Flow
Feb 4 @ 7:00 PM | MELISSA D - Xtreme Step
Feb 5 @ 10:00 AM | NYA DALEY - Vinyasa Flow
Feb 5 @ 2:30 PM | TREVIS F - Boxing
Feb 7 @ 6:00 PM | DUSTIN - 6IX Box
Feb 8 @ 7:00 AM | TIANA POLLARI - Conditioning
Feb 8 @ 6:00 PM | SKYLAR HELM - Strength & Conditioning
Feb 9 @ 6:30 AM | CHRISTINA HENRY - HIIT
Feb 9 @ 6:00 PM | JARRELL BERNARD - Conditioning
Feb 10 @ 6:00 PM | MONIQUE E - Conditioning
Feb 11 @ 12:00 PM | BRYAN N - Yoga Med + Journaling
Feb 12 @ 12:30 PM | TIERRA HOHN - Power Flow
Feb 12 @ 2:30 PM | TREVIS F - Conditioning
Feb 13 @ 10:00 AM | TRISHA CAMILLE - Soundbath
Feb 13 @ 12:00 PM | JOHNATHAN G - Lowerbody HIIT
Feb 15 @ 7:00 PM | MEAUX R - Low Impact Barre
Feb 16 @ 6:00 PM | NSUANI BAFFOE - Diabetes and African Diaspora
Feb 16 @ 7:00 PM | KIMMEL ALCIDE - Freedom Flow
Feb 17 @ 12:00 PM | CHERISE MUNKOH - Strength & Conditioning
Feb 17 @ 7:00 PM | TYRONE E - Athletic Conditioning
Feb 18 @ 7:00 AM | SHANEL DEAR - Slow Yoga
Feb 18 @ 12:00 PM | SIERRA M - Yoga
Feb 18 @ 6:00 PM | SHELLEY-ANNE CASTRO - Dance
Feb 21 @ 12:00 PM | CLAIRANDEAN HUMPHREY - Chill Pilates
Feb 22 @ 6:00 PM | CHRISTINA HENRY - HIIT
Feb 23 @ 7:00 PM | JARRELL BERNARD - Conditioning
Feb 24 @ 12:00 PM | LIZ COUCEAN - Meditation
Feb 24 @ 7:00 PM | LATEISHA WILLIAMS - Strength & Conditioning
Feb 25 @ 7:00 PM | MELISSA D - Xtreme Step
Feb 26 @ 10:00 AM | MORGAN SUTHERLAND - Strength & Conditioning
Feb 27 @ 8:30 PM | STEPH LATTY - Yoga for Sleep