Movement and Breathe with Leelee
About this event
Friday, March 12th, from 3:30 pm-5:00 pm AST via Zoom.
First part: Breath and Movement practice from 3:30 until 4:30 pm AST
Second part: Community connect and Q & A from 4:30 until 5:00 pm AST
Meet Leelee (They, Them)
Leelee Oluwatoyosi Eko Davis' has spent the last 20 years studying and discovering the possibilities held in the body. As a professional dancer, somatic practitioner, bodyworker, and yoga facilitator, they lead their sessions through a trauma informed and disability justice lens. The emphasis of the practice is on creating ease, breathe, and restoration in the body, and for the mind.
About the session
This session is for anyone who has an interest in acquiring knowledge to empower their movement, breath, and self-recovery work. The skills shared in this session will provide you with tools, heightened resilience, and support as you, and society continue to move through the pandemic. You are invited to attend the session in whichever way feels best for you.
Practice from a mat, chair, couch, or bed! All levels of participation and experience are welcomed.
Accommodations
Please contact Leelee directly @leeleeoluwatoyosi on Instagram or email leeleedavis@gmail.com with any questions, or access requests prior to the session. Closed captioning is available for this session.
For any tech-related questions please write Amina Abawajy at Amina.Abawajy@dal.ca.
If possible, prepare the following for the session:
a blanket + pillows + dress in comfortable layers
a comfortable surface to sit, lie, and practice on
yoga blocks if you have them or a stack of large books
a belt/stretching strap/scarf/or pair of pants
enough space to lie flat or move your arms if available
a candle to light or a comfort object near by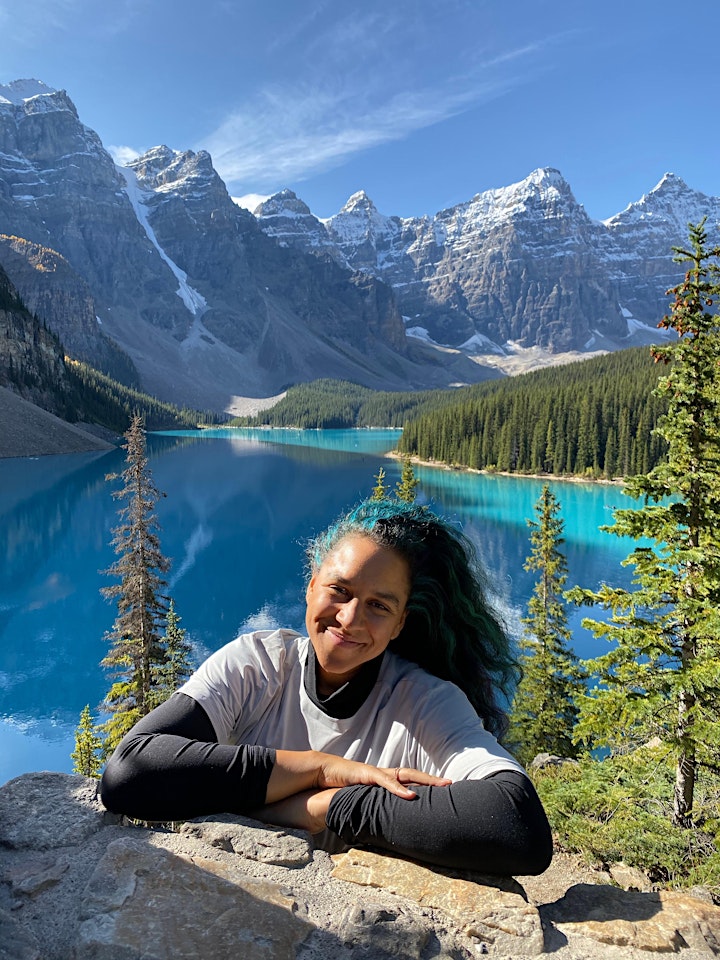 Organizer of Movement and Breathe with Leelee