Movie Nights - Pizza Social (Jumanji: Welcome to the Jungle)
Description
Come out and take part in an SFU community event with our SFU Movie Nights Pizza Social. We will have interactive movie trivia, free pizza as well as a chance to win a prize. Everyone is invited: staff, faculty, undergraduate students, graduate students and incoming students for Fall 2019!
We will also be joined by participants from the Summit First-Year Transition Program who will be starting at SFU in the Fall term. Help make them feel welcome as they join us here at SFU.
RSVP now for Pizza and fun!
Featured Film: Jumanji: Welcome to the Jungle
Event Date: August 22nd
Event Plan: Social starts at 4:00PM, Movie starts at 5:00PM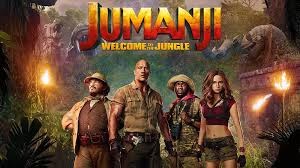 This event is a collaboration between SFU Movie Nights: Like a Book But Faster, the Summit First Year Transition Program and the Student Experience Initiative.