Refund policy
Contact the organizer to request a refund.
Eventbrite's fee is nonrefundable.
Nurhan Arman conducts Mozart's gorgeous Piano Concerto #22, Janacek's Suite and an irresistible gem by Joseph Bologne.
About this event
Livestream on Friday, January 21, 8 pm accessible until February 20
SINFONIA TORONTO / NURHAN ARMAN Conductor
ARTUN MISKCIYAN Pianist
Program
MOZART Piano Concerto No.22
JOSEPH BOLOGNE String Quartet in D major (orchestra version)
JANACEK Suite for Strings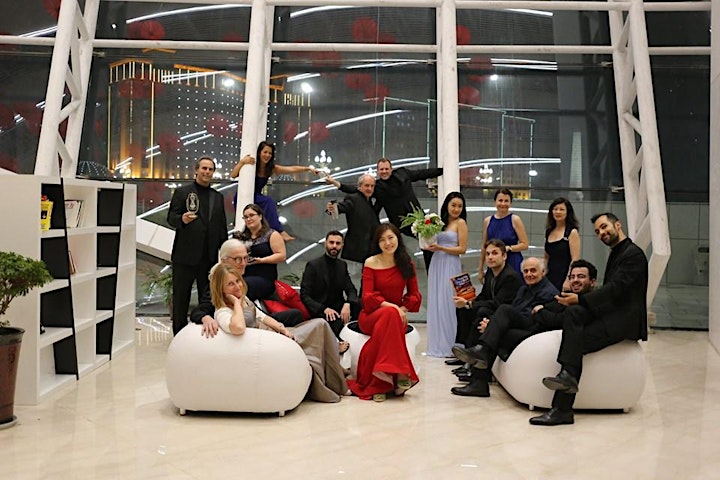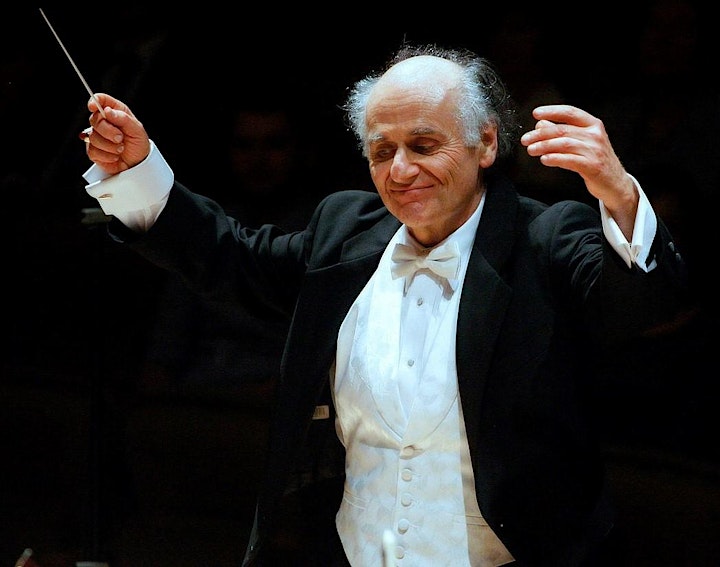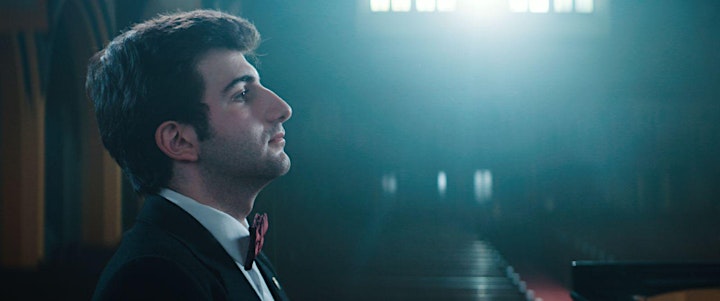 Program Notes
Piano Concerto No. 22 in E-flat Major, K.482 by Wolfgang Amadeus Mozart (1756-1791)
Chamber orchestra version by Ignaz Lachner
Mozart entered this concerto in his Catalogue of All My Works on December 16, 1785, the last of three concertos composed in 1785. Dependent on performing for most of his income, Mozart played 20 concerts that year while also working on his opera The Marriage of Figaro. The other two concertos are played more often now, but the rich textures and elegant figurations in No. 22 make its comparative neglect surprising. Noted music historian Cuthbert Girdlestone observed, "Of all his concertos, this one is the queenliest. Combining grace and majesty, the music unfolds like a sovereign in progress." The second movement Andante so moved the audience at the premiere that their applause compelled Mozart and the orchestra to repeat it before they were allowed to move on to the finale.
It appears that Mozart performed this concerto at least three more times, twice within a few weeks after the premiere and again on a subscription series during Lent in 1786. The many beautifully intricate passages in the solo part are evidence of his artistry and brilliant technique. The Irish tenor Michael Kelly, the first to sing the roles of Basilio and Don Curzio in The Marriage of Figaro, described hearing Mozart play: "His feeling, the rapidity of his fingers, the great execution and strength of his left hand particularly, and the apparent inspiration of his modulations, astounded me."
Each movement of this concerto is notable for special features. The first contains more thematic material than usual: an initial fanfare answered by harmonic suspensions, a second fanfare answered with the same suspensions but in altered textures, then a full orchestral theme, and finally the entrance of the piano with yet another new theme. The piano also brings in a brief but entirely new melody near the end of the development section, an usual event for a Classical concerto.
There are many reasons the second movement is so touching. It flows through a set of beautiful variations in the key of C minor, Mozart's tone-colour for mournful contemplation, deepened still more when the violins are muted. Dramatic pauses in the solo part are like breath held in anguish. And then, just when the movement seems about to end in sorrow, during the coda the clouds open for a moment with two brief, shining rays of C major, making the entire movement all the more poignant by contrast which also offering hope of happiness to come.
The last movement opens quietly before a hunting-song theme emerges, and there are occasional hints of second-movement shadows early in the movement; but soon everyone is cherrfully careening along at full gallop, at least until a surprise when Mozart interpolates an Andantino cantabile minuet. This is unexpected in a concerto finale, and has been likened to the Countess's aria in the last act of The Marriage of Figaro, a gracious resolution to earlier distress. The finale's coda contains another brilliant stroke, as the piano teases an ending before the orchestra actually finishes the concerto.
String Quartet in D major, Op. 1, No. 6 by Joseph Bologne (1745-1799)
Orchestra version by Nurhan Arman
Joseph Bologne was the son of George Bologne, the owner of a plantation on the island of Guadeloupe, and his teenage slave Nanon. George was awarded the title Chevalier de Saint George, Gentilhomme ordinaire de la chambre du roi, by Louis XV, and the title later passed on to his son. When Joseph was eight the family returned to France, where he received an excellent education and athletic training.
Joseph quickly gained renown as a champion fencer, with such total agility and control that he never harmed an opponent and lost only one match out of hundreds, many performed as exhibitions at court. He must also have been practicing the violin diligently; his debut as a soloist at the age of 24 launched a musical career which blossomed so rapidly that within four years he was one of the foremost artists in Paris, directing the city's leading orchestra, in demand as a violin soloist as well as conductor, and lauded for his compositions. All while continuing his brilliant fencing career!
Bologne composed three sets of string quartets, three violin-piano sonatas, a sonata for harp and flute, six violin duos, a cello sonata, a clarinet concert, a bassoon concerto, a dozen violin concertos and two symphonies; his eight symphonies concertantes were the first ever composed in France. This output is especially impressive when one considers not only his other activities but also that all these works were written in just eight years, 1771 to 1779.
This quartet was the sixth of Bologne's very first group of compositions, six quartets published in 1771 as his Opus No. 1. His quartets were also among the first of the genre written in France. He was inspired by hearing Haydn's early quartets at the home of a music-loving baron. Like Haydn's, Bologne's quartets contain elegant melodies with delicate accompaniments and the clear architecture of the still rather new Classical style.
During the French Revolution, Bologne was colonel of the Légion St.-Georges, the first all-Black regiment in Europe, fighting on the side of the Republic; after the political turmoil subsided he returned to composing, producing six opéras comiques.
Suite for Strings by Leoš Janácek (1854-1928)
Janácek's first instrumental works, the Suite, from 1877, and the Idyll, from 1878, were both composed for string orchestra. He directed the premiere of the Suite in December 1877 in Brno, the capital of Moravia. The unabashedly bright and youthful work shows Janácek's musical heritage and inspiration, the Czech national style founded by Smetana and exalted by Dvorák.
Dvorák's influence in particular is evident in the striking three-chord opening of the first movement Moderato and the free-spirited lyricism that follows. The first Adagio displays brooding Romantic chromaticism and tone-colour in its scoring for muted violins and violas alone. The third movement Andante is classically simple, clearing some auditory space before the driving fourth movement Presto. A second short Adagio features the cellos and doublebass and sets the stage for a concluding Andante for the full ensemble which again recalls Dvorák, punctuating an engaging melodic line with a pointed dotted-rhythm motif.
Biographies
Artun Miskciyan started playing the piano at the age of six. In 2004, he was accepted to Mimar Sinan State Conservatory in Istanbul and he continued his piano education with Prof. Metin Ulku. In April 2010, he participated at Pera International Piano Competition and received the "Best Baroque Interpreter Prize". Same year, he also participated in National Chopin Piano Competition, which was held in Ankara, where he received the "Polish Embassy Special Prize". In 2011, he graduated from Mimar Sinan State Conservatory with the highest honours.
To continue his piano education, he moved to Canada with his family in August 2011. He continued his piano study with Prof. Marietta Orlov at the Taylor Academy (Formerly Young Artists Performance Academy) in the Royal Conservatory of Music. There he took masterclasses from renown pianists and pedagogues such as James Anagnoson, David Louie and John Perry. He was invited to the Steinway Gallery in Michigan twice for solo recital, as well as to Montréal. He was also invited to events in Toronto, including TIFF (Toronto International Film Festival), and Luminato Festival. He graduated from the Etobicoke School of the Arts with the second highest honours, as well as from the Taylor Academy in 2014. As a scholarship student, he continued his studies at the University of Toronto Faculty of Music, and had the honour working with three prominent professors: Prof. Marietta Orlov, Prof. Jamie Parker, and Prof. Enrico Elisi. In June 2018, he graduated from the Bachelor of Music in Performance program with honours.
Engagements include Mozart's Piano Concerto No. 12 with the Camerata Belliniana as a winner of the AmiCa Fest Concerto Competition in Italy, and Rachmaninoff's Piano Concerto No. 2 with the University of Toronto Symphony Orchestra. He has made numerous recordings, and given numerous recitals in various concert venues, including Zorlu Performance Centre in Istanbul, Turkey.
Sinfonia Toronto now in its 23rd season, has toured twice in Europe, in the US, South America and China, receiving glowing reviews. It has released four CD's, including a JUNO Award winner, and performs in many Ontario cities. Its extensive repertoire includes all the major string orchestra works of the 18th through 21st centuries, and it has premiered many new works. Under the baton of Nurhan Arman the orchestra's performances present outstanding international guest artists and prominent Canadian musicians.
Maestro Nurhan Arman has conducted throughout Europe, Asia, South America, Canada and the US, returning regularly to many orchestras in Europe. Among the orchestras Maestro Arman has conducted are the Moscow Philharmonic, Deutsches Kammerorchester Frankfurt, Filarmonica Italiana, St. Petersburg State Hermitage Orchestra, Orchestre Regional d'Ile de France, Hungarian Symphony, Arpeggione Kammerorchester, Milano Classica and Belgrade Philharmonic.