Event Information
Location
The Globe And Mail Centre
351 King Street East
17th floor (100% accessible)
Toronto, ON M5G 0L6
Description
MPAHT Presents:
An Award-winning Film Screening and Discussion on Human Trafficking

Sex Slaves is a 2005 documentary by award-winning filmmaker Ric Esther Bienstock and created in association with CBC, Channel 4 and Canal D. Sex Slaves provides a firsthand account of international human trafficking with interviews with traffickers, experts, police vice-squads and former sex slaves, along with undercover footage and provides a glimpse into the stark reality and scope of the problem. The documentary has won numerous awards, including a 2007 Emmy Award for Outstanding Investigative Journalism, the Edward R. Murrow Award from the Overseas Press Club of America, a Gracie Award from American Women in Radio and Television, a British Broadcast Award for Best Documentary. a Royal Television Society Award from the UK and a BAFTA nomination, among others.
Canadian born Bienstock was the 2015 recipient of the prestigious Gordon Sinclair Award for Broadcast Journalism from the Canadian Academy of Cinema and Television and was honoured with the Birks Diamond Tribute to the Year's Women in Film at the 2014 Toronto International Film Festival.
SCHEDULE
Meeting Professionals Against Human Trafficking (MPAHT)
is a Toronto-based organization working to create awareness and dispel the myths surrounding human trafficking in Canada in the event industry. The ultimate aim for our volunteer-based organization is to provide awareness and resources for our industry at large. We hope that one day human trafficking will be a story of the past but until then, we want to empower industry professionals to be able to make a difference in their environment and, in doing so, to help save victims of this crime. As worldwide awareness of human trafficking becomes more prevalent, we anticipate that professionals will expect their workplaces and business suppliers to adhere to ethical codes of conduct and that human trafficking will not be allowed to flourish in our industry, creating a new business event standard.
The
Women's Support Network (WSN
) is York Region's only sexual violence crisis centre. We are dedicated to providing free, nonjudgemental and confidential services to anyone who has experienced any form of sexual violence at some point in their lifetime. Our services cover all aspects of sexual violence – sexual assault, confusion whether it was sexual violence, childhood/historical sexual abuse, sexual harassment, online sexual violence, ritual abuse, human trafficking, sex work and any other type of potential sexual violence.
Victims of human trafficking often find themselves in situations with very little resource, including the basic necessities such as a toothbrush, socks, a towel and feminine hygiene products.
Show your support by putting together an emergency bag for donation and bring it on March 6 to this special event.
Click the link below to review items needed.
Take some time to look around your house and see what items you are able to donate.

Pack the items in a duffel bag or backpack!
Bring your Emergency Bag donation on March 6
Your donation will be given to a victim in need.
Thank you!
---
In Support Of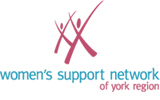 With Thanks to our Sponsors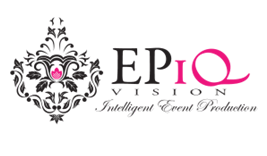 Date and Time
Location
The Globe And Mail Centre
351 King Street East
17th floor (100% accessible)
Toronto, ON M5G 0L6
Refund Policy