Description
Seasons Tickets to the 2016/17 Master Piano Recital Series

Reserve your seats in the desired area (view seating map below) and save 20% off regular prices.
MPRS 2016/17 Series:
Sofya Gulyak - A Russian Fantasy
Friday October 21, 2016, 7:00 p.m.
George Li - Ottawa Debut Concert
Tuesday January 31, 2017, 7:00 p.m.
David Jalbert - Prokofiev the Poet
Friday March 10, 2017, 7:00 p.m.
Dang Thai Son - A Romantic Journey
Friday June 2, 2017, 7:00 p.m.

Full programs and artist bios available online at www.mprs.ca

After your purchase, you will receive an email containing links to printable and digital versions of a single ticket labeled, 'MPRS 2016/17 Seasons Tickets'. Present this proof of payment to collect your package of tickets at the opening concert on October 21.
For more information, contact (613) 862-2084

---


Ticket Options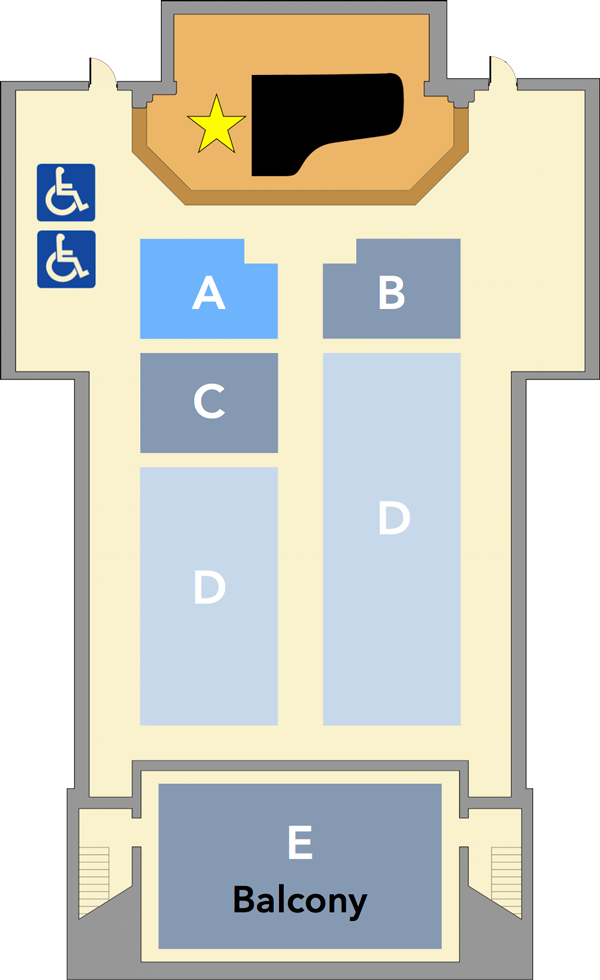 Section Descriptions
Section A – An unobstructed view of the performer; house left (keyboard side), rows 1-5. Limit 40, general seating within section. $160

Section B – Front-row seating; house right, rows 1-5. Limit 40, general seating within section. $128

Section C – House left (keyboard side), rows 6-10. Limit 40, general seating within section. $128

Section D – The remainder of the main floor excluding sections A, B and C. General seating within section. $96

Section E (Balcony) – Great view, excellent sound. Limit 100, general seating within section. $128

---
View additional options for purchasing tickets and more information at www.mprs.ca

---
Save
Save
Save