Description
The Master Piano Recital Series continues its 2016/17 season with a fast rising piano star.
Silver medalist of the 2015 International Tchaikovsky Competition, George Li is regarded among the world's most talented emerging pianists. His astonishing technique, distinctive tonal quality, and exceptional musicality have earned him consistent critical acclaim from journals, as well as the recognition of luminaries including Brendel, Pressler and Gergiev. Honoured to perform for President Obama and German Chancellor Angela Merkel at the White House in 2011, his solo recitals, orchestral collaborations, and chamber music performances have won enthusiastic audience response worldwide. His 2017 MPRS performance will be an Ottawa exclusive, the not-to-be missed debut of a major rising international star.
After purchasing your ticket, you'll receive an email confirmation with links to printable PDF and electronic versions of your Eventbrite ticket. You can either print the ticket or present the electronic version on your mobile phone for entry to concerts.
---
Program
Haydn: Keyboard Sonata in B minor, Hob.XVI:32, L.47
Beethoven: Piano Sonata No. 18 in E-flat major, Op.31, No.3
Rachmaninoff: Variations on a Theme of Corelli, Op.42
Liszt: Consolation No. 3 in D-flat major, S.172
Liszt: Hungarian Rhapsody No. 2, S.244/2
---
Ticket Seating Options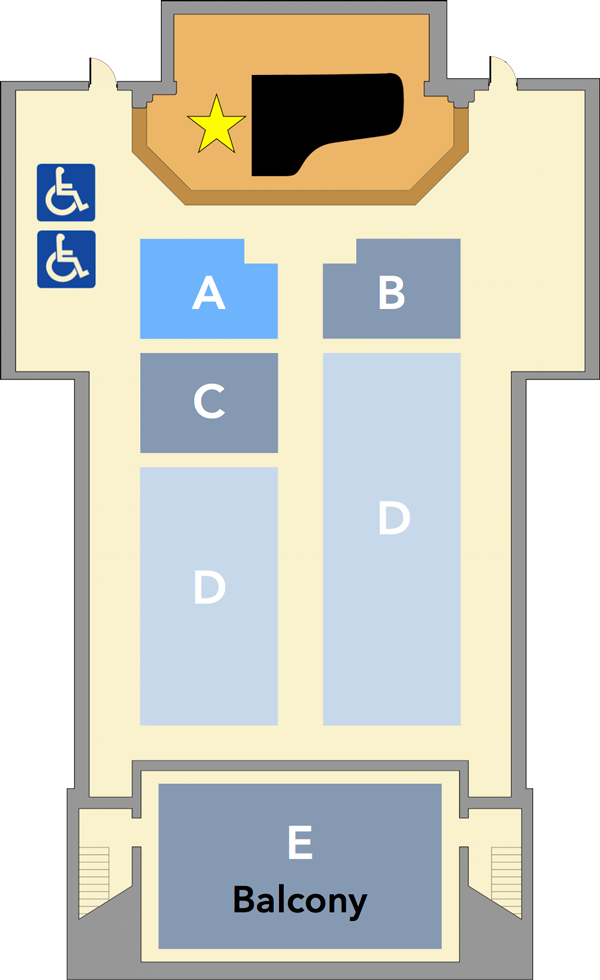 Section Descriptions
Section A – An unobstructed view of the performer; house left (keyboard side), rows 1-5. Limit 40, general seating within section. $50/$45/$20
Section B – Front-row seating; house right, rows 1-5. Limit 40, general seating within section. $40/$35/$15
Section C – House left (keyboard side), rows 6-10. Limit 40, general seating within section. $40/$35/$15
Section D – The remainder of the main floor excluding sections A, B and C. General seating within section. $30/$25/$10
Section E (Balcony) – Great view, excellent sound. Limit 100, general seating within section. $40/$35/$15

---
View additional options for purchasing tickets and more information at www.mprs.ca

---
Save
Save