Description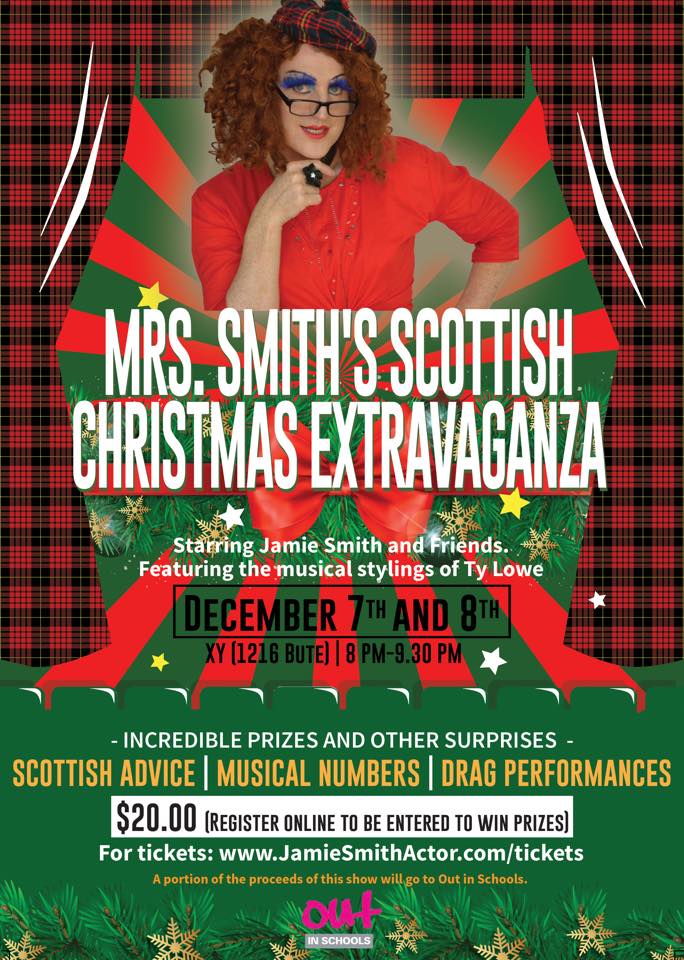 A message from Mrs. Smith: (To be read in a Scottish accent)
All my life people have approached me for advice, I just seem to be one of those people. "Julie," they say. "How do you do this? How do you arrange your flowers so beautifully? How do you make your steak so juicy?"
I don't know how I know so many things dears, I suppose it's just years of practice. My children call me "a mother to the world." As a wife, mother of three beautiful children, professional knitting teacher, author of the best-selling book, "Stop Smoking, Start Knitting," and Certified Life Coach, there's nothing I love more than to enrich the lives of my fans and audiences with my motherly advice, sing-alongs, and other surprises.
After such a successful world book tour, celebrities are even ringing me up these days for advice. Wee Madonna and even Angelina and Brad ring me constantly for parenting advice. While I can't be everywhere at once, you will be pleased to know that my cousin Ty and I are coming back to Vancouver to spend Christmas with YOU, my darlings. I'm bringing my motherly advice, some new songs, lots of Christmas gifts, and many other lovely surprises.
If you were going to spend Christmas alone (don't you dare), or you can't go home for Christmas, or you just like to have a Scottish good time whatever the occasion, then I will bring Christmas to YOU! Join us, dears!
I can't wait to see you. The show starts at 8 PM, but doors open at 7:30 PM. Dress smart, be polite and bring your friends to Mrs. Smith's Christmas Extravaganza.
Tickets are $25.00 at the door or only $20.00 online.

$5.00 from every ticket will be going to the fabulous organization,"Out in Schools."
About Out in Schools
Out in Schools brings films into classrooms to engage youth through film in the promotion of safer and more inclusive learning environments, free from homophobia, transphobia, and bullying. Out in Schools works with school boards, educators, community organizations and student-run Gay-Straight Alliances to reduce isolation, foster belonging and increase the safety of learning environments for all youth in our communities. http://outinschools.com/