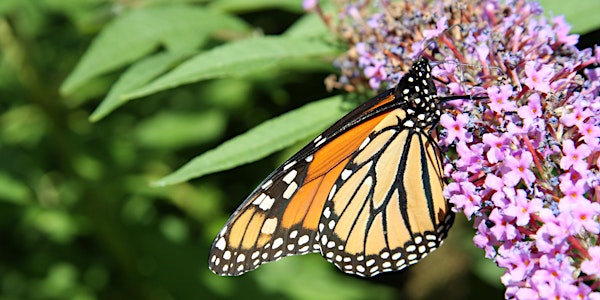 MSC for Parent(s)of Adult Children with Serious Chronic Mental Illness
MSC Training: Learn Mindfulness & Self-Compassion skills to acquire and integrate mindful awareness and compassion into your life.
Refund Policy
Refunds up to 30 days before event
Eventbrite's fee is nonrefundable.
About this event
Mindful Self-Compassion (MSC) training is an evidenced based program that teaches concepts, practices and skills that will help to reduce and eventually prevent burnout that is a common outcome for parents caring for or responsible for an adult child with a serious, chronic mental illness.
Parents of adult children with serious, chronic, mental illness are often told to maintain diligent self-care activities like walking, listening to music, exercising, talking to friends or going for a massage. But the limitation of most self-care activities are that they are done when you're not in the midst of stressful interactions with your adult child.
Mindful Self-Compassion (MSC) training teaches practices that help parents to not lose it as often and to stay steady in the eye of the hurricane by practicing MSC tools while in the eye.
What parents will learn from MSC training are practices that will help to turn down the heat in a spiralling out of control interaction with an adult child; ways to offer themselves care, kindness and compassion when they themselves are suffering; indirect ways to offer the same to their always loved, but not always liked adult child; and ways to practice personal fierce self-compassion when required.
Quote from a parent:
"I thought dealing with a hungry, screaming baby; a biting two-and-a-half-year-old; a battling brother and sister; a barrage of four-letter words from my sixteen-year-old; or a completely out-of-control young person was tough. I hadn't seen anything yet! Nothing in "Parenting Guides" could have ever prepared me for having one of our children grow up and in their early adult years be diagnosed with a brain disorder; often commonly called a serious, chronic mental illness."
Quote from the same parent after MSC training and after a few months of practicing what she had learned:
"Our son said to us, you and Dad are different! I don't know what you're doing but keep it up...I like it. I don't feel so tense around you as much."
After participating in this training program, you'll be able to:
Practice mindfulness and self-compassion in daily life
Understand the science of self-compassion
Stop being so hard on yourself
Respond to feelings of failure or inadequacy with self-kindness
Handle difficult emotions with greater ease
Motivate yourself with encouragement rather than self-criticism
Transform challenging relationships, both old and new
Manage caregiver fatigue
Practice the art of savouring and self-appreciation
Your Teachers:
Eileen Beltzner SCC MSW RSW - Certified MSC Teacher
Rainer Beltzner FCPA FCA FCMC ICD.D - Certified MSC Teacher
Participant Testimonials:
"Mindful Self-Compassion is an effective way to build self-awareness and mitigate suffering. Eileen and Rainer were knowledgeable, warm and compassionate leaders. They use their own experience to illustrate concepts, which made it safe to explore my own difficulties. Highly recommended". Allison Arnot M.D.
"You will gain an important insight into yourself that you won't regret. Eileen and Rainer are both knowledgeable and gracious." Kathy Maguire
Program Schedule and Cost:
Prior to acceptance into this program, a mandatory 30 - minute telephone interview will be required to see if this program is suitable for you at this time. If it is determined that the program is not suitable for you at this time, a full refund (except for the Eventbrite fees) will be provided.
For additional information about Mindful Self-Compassion, please go to our website.
Program Schedule:
Orientation Saturday January 8, 1-2.30 pm EST
Session 1 Saturday January 15, 1 - 4 pm EST
Session 2 Saturday January 22, 1 - 4 pm EST
Session 3 Saturday January 29, 1 - 4 pm EST
Session 4 Saturday February 5, 1 - 4 pm EST
Session 5 Saturday February 12, 1 - 4 pm EST
Silent Retreat Saturday February 19, 1 -5 pm EST
Session 6 Saturday February 26, 1 - 4.30 pm EST
Session 7 Saturday March 5, 1 - 4:30 pm EST
Session 8 Saturday March 12, 1 - 4.30 pm EST
Please reserve Saturday Mar19, 1- 4:30 pm EST in your schedule as a make-up session in the rare case of a session cancellation
Program Cost:
The program cost includes a participant handout, weekly session notes with bonus materials and guided meditation downloads.
Save $100 - Register by December 5, 2021
After After December 5, 2021 - $700* CDN
* Eventbrite fees are in addition.
This program qualifies as a prerequisite for training as a Mindful Self-Compassion teacher, a prerequisite for training as a Mindful Self-Compassion Teacher for Teens (MSC-T) and as a prerequisite for the Self Compassion in Psychotherapy Certificate Program (SCiP).
Highly Recommended for Participants:
"The Mindful Self-Compassion Workbook" by Kristin Neff and Christopher Germer (available on Amazon.ca and Guilford.com)
Insurance Coverage:
In some instances, if you are living in Canada, and have third-party insurance, it may cover all or part of the cost of this therapeutic program. If that is the case an insurance receipt can be provided on behalf of Eileen Beltzner MSW, RSW (Registered Social Worker and Psychotherapist.) We recommend that you contact your insurance provider to confirm what professions your plan covers. Please note: Insurance receipts will not be available prior to the last program session.
Cancellation and Refunds:
Refunds up to 30 days before event. The Eventbrite fee is nonrefundable.
Technical Requirements:
Participation will be via your computer (Windows, Mac or Linux), with interactive audio, video and chat using our Zoom account. This course requires high-speed Internet access, a computer with built in or external video cam and audio microphone. The orientation session will review necessary Zoom features used in the program.
Questions:
We are pleased to respond to your questions. Please send them to MSC@bell.net