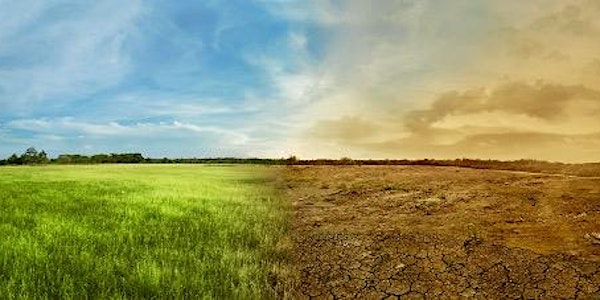 MSC (Mindful Self-Compassion) Training for Adults
Self-compassion greatly enhances emotional wellbeing.
Refund Policy
Contact the organizer to request a refund.
Eventbrite's fee is nonrefundable.
About this event
Learn to manage difficulty with more ease and kindness
MSC was developed by Dr. Christopher Germer leader in the integration of mindfulness and psychotherapy, and Dr. Kristin Neff, pioneering researcher in the field of self-compassion. MSC combines the skills of mindfulness and self-compassion, providing a powerful tool for emotional resilience. Mindfulness is the first step in emotional healing—being able to turn toward and acknowledge our difficult thoughts and feelings (such as inadequacy, sadness, anger, confusion) with a spirit of openness and curiosity. Self-compassion involves responding to these difficult thoughts and feelings with kindness, care and understanding so that we comfort and support ourselves when we're hurting. Research has shown that self-compassion greatly enhances emotional wellbeing. It boosts happiness, reduces anxiety and depression, and can even help maintain healthy lifestyle habits such as diet and exercise. Being both mindful and compassionate leads to greater ease and well-being in our daily lives.
Who can benefit from MSC?
MSC can be learned by anyone. Most of us feel compassion when a close friend is struggling. What would it be like to receive the same caring attention whenever you needed it most? All that's required is a shift in the direction of our attention—recognizing that as a human being, you, too, are a worthy recipient of compassion. It is especially beneficial for graduates of mindfulness-based programs, such as MBCT/MBSR. No previous experience with mindfulness or meditation is required.
This program qualifies as a prerequisite for training as a Mindful Self-Compassion teacher,  a prerequisite for training as a Mindful Self-Compassion Teacher for Teens (MSC-T) and as a prerequisite for the Self Compassion in Psychotherapy Certificate Program (SCiP).
Participants will learn to:
Respond to feelings of failure or inadequacy with self-kindness
Reduce emotional deregulation
Motivate yourself with realistic kindness
Transform challenging relationships
Transform caregiver fatigue into wholehearted engagement with others
Manage caregiver fatigue
Skillfully meet the suffering of others
Certified MSC Teachers:
Eileen Beltzner MSW RSW TITC-CFST
Rainer Beltzner FCPA FCA FCMC ICD.D
Participant Testimonials:
"Mindful self-compassion is an effective way to build self-awareness and mitigate suffering. Eileen and Rainer were knowledgeable, warm and compassionate leaders. They use their own experience to illustrate concepts, which made it safe to explore my own difficulties. Highly recommended". Allison Arnot M.D.
"You will gain an important insight into yourself that you won't regret. Eileen and Rainer are both knowledgeable and gracious." Kathy Maguire
Program Schedule and Cost:
The MSC program consists of a 1.5 hour Orientation, five 3 hour sessions, a 4 hour Silent Retreat and a further three 3.5 hour sessions. With the exception of the Orientation session, all other sessions are held weekly on Tuesday afternoons. The program cost includes a participant handout, weekly session notes with bonus materials and guided meditation downloads. For additional information about mindful self-compassion, please go to our website.
Please note: A required 30 minute telephone intake interview will be scheduled in the week preceding the start of the course.
Program Schedule:
Orientation Sunday January 9 1-2.30 pm EST
Session 1-5 Jan 11 - Feb. 8 1-4 pm EST
Silent Retreat Feb. 15 1-5 pm EST
Sessions 6-8 Feb. 22 - Mar 8 1-4:30 pm EST
Please reserve Tuesday March 15, 1-4:30 pm EST in your schedule as a make-up session in the rare case of a session cancellation
Program Cost:
By December 5, 2021 - $600* CDN
After December 5, 2021 - $700* CDN
* Eventbrite fees are in addition when registering through Eventbrite.
For any questions, please email us at msc@bell.net