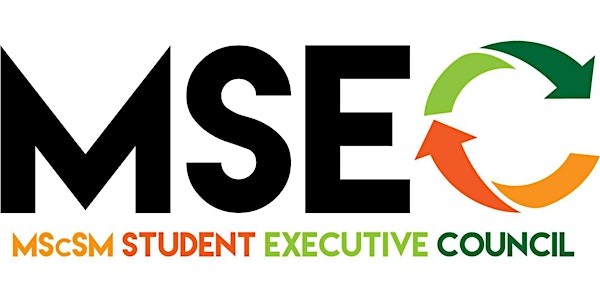 MScSM Food Waste & Sustainable Technologies Speaker Series
Location
University of Toronto at Mississauga Campus
3359 Mississauga Rd
3130CC Davis Building
Mississauga, ON L5L 1C6
Canada
Description
The Master of Science in Sustainability Management (MScSM) Student Executive Council (MSEC) invites you to join a fascinating discussion on Food Waste & Sustainable Technologies at the University of Toronto, Mississauga. Did you know approximately 1.3 billion tonnes of global food produced is wasted every year? That's nearly 1/3 of all food produced! Food waste is becoming a global sustainability issue and organizations worldwide are implementing innovative technologies to help mitigate the problem. We look forward to sharing three local initiatives that are taking place within the GTA area with you.
This is a free event with lunch provided.
Agenda
9:00am-9:30am: Registration and light refreshments
9:30am-9:45am: Seating, Opening remarks and Kaitlyn Chow's introduction
9:45am-10:30am: Kaitlyn Chow- Genecis Envirotech
10:30am-10:45am: Transition and Introduction to Cher Mereweathre
10:45am-11:30am: Cher Mereweathre- Provision Coalition
11:30am-12:15pm: Lunch & Networking
12:15pm-12:30pm: Seating and Introduction to Nicholas Steele
12:30pm-1:15pm: Nicolas Steele- Lyofresh Technologies
1:15pm-1:30pm: Closing Remarks
1:30pm-2:30pm: Networking Social
---
Guest Speakers Include:
Kaitlyn Chow - Genecis Envirotech
Kaitlyn is the Director of Research and Development at Genecis, tasked with developing and optimizing the organic waste to PHA bioplastic conversion process. Kaitlyn completed her BSc in Microbiology at the University of Alberta and has extensive research experience with bacterial culturing and genetics. Her passion for the environment later led her to pursue a Masters in Environmental Science at the University of Toronto Scarborough. Genecis provides the perfect opportunity for Kaitlyn to utilize her knowledge and research experience to build real-world solutions to important environmental issues.
Genecis is an innovative organic waste management company focused on up-cycling organic waste into PHA bioplastics. PHAs are a type of fully biodegradable plastic synthesized by bacteria, which can be used for various plastic products including bottles, packaging films, and even medical applications. By using organic waste as a feedstock, Genecis is able to greatly reduce production costs compared to current methods of PHA production and generate significant reductions in greenhouse gas emissions through the diversion of waste from landfills. Founded in the fall of 2016 by Luna Yu, a graduate of the MEnvSc program at the University of Toronto Scarborough, Genecis has grown to a multi-disciplinary team of six individuals all working towards re-envisioning the organic waste management sector.
Nicholas Steele - Lyofresh Technologies
Nicholas Steele is a York University alumni of the Bachelor of Disaster and Emergency Management program, as well as recently graduating from the Master of Disaster and Emergency Management program. During these studies, Nicholas developed his research focus on Food Security, Food Waste & Disaster Vulnerability in Developing Countries. In 2014 Nicholas began exploring how to develop and implement new technologies to address challenges identified in his research, eventually founding Lyofresh Technologies in 2016 to commercialize a more affordable and efficient freeze drying technology which he hopes to scale in all parts of the food system to avoid food waste from occurring. He has been an active participant in York University's innovation ecosystem, partnering with multiple faculties and departments within the University, including the Bergeron Entrepreneurs in Science & Technology (BEST) Lab in the Lassonde School of Engineering; the Osgoode Hall Law School Intellectual Property Clinic; and the LaunchYU AccelerateUP accelerator program. The company was selected to participate in the MaRS Centre for Impact Investing's Social Venture Accelerator for Food Security, and is a network member of the United Nations Food and Agriculture Organization SAVE FOOD initiative, a global food waste reduction initiative.
Lyofresh is in the prototype testing phase of technology development. A recent news article for the company and Nicholas can be found at this URL: https://startupheretoronto.com/type/profiles/lyofresh-technologies-tackles-food-waste-woes-with-low-cost-freeze-drying/
Cher Mereweather, M.Sc., PMP

Executive Director at Provision Coalition
https://www.provisioncoalition.com/
Cher is one of Canada's leaders in food manufacturing sustainability. As Executive Director of Provision Coalition, an organization she founded with the country's top food and beverage professional associations, Cher works directly with manufacturers to transform their business culture and operations. An advocate for change and a passionate spokesperson, Cher has dedicated her career to advancing sustainability concepts within the Canadian food industry and sustainability solutions at the firm level. Most recently, Cher has sharpened Provision's focus on the reduction of food loss and waste developing innovative technologies and on-line tools that will modernize facility processing.
Cher's career has included time with the Guelph Food Technology Centre where she established and directed the Sustainability Consulting Business Unit, and executive positions in environmental economics and policy with the Canadian agri-food think tank, the George Morris Centre. Cher holds a Bachelor and Master's degree in Environmental Economics and Policy. In 2012, Cher was awarded the Canadian Grocer Generation Next award for her leadership, innovation and excellence in sustainability within the food and beverage industry.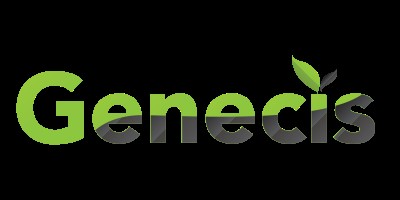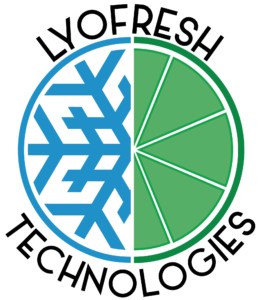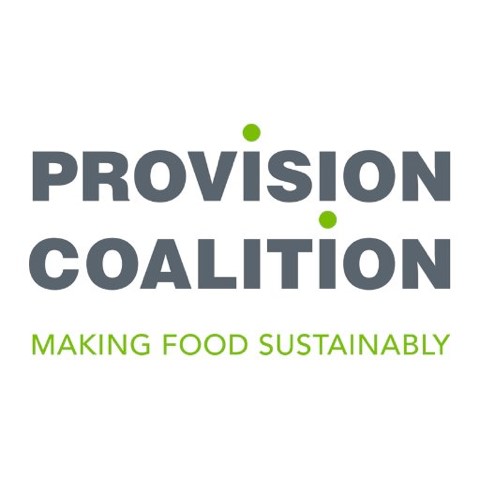 ---
Registration is restricted to 60 participants, so don't miss your opportunity to participate in this event!
If you have RSVP'd and can no longer make it, please let us know so we can offer your seat to someone else.