MSF Tour for future field workers (St. John's NL)

Multiple Dates
Event Details
RCIC  FIELD WORKER TOURS – ST. JOHN'S NL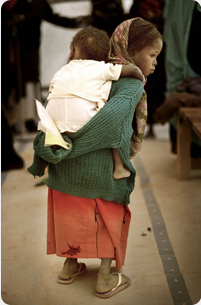 MDs, RNs, Midwives and Technical Logisticians are invited to join us for a special tour of the Refugee camp in the heart of the city exhibit. These tours take 30 minutes and give you a glimpse of what it is like to be in a refugee camp. Participants are accompanied by MSF field workers specialized in their field of work.

On Saturday, September 10th, 2011, you are invited to meet in St. John's Bannerman Park at the Refugee camp entrance. The tours will start precisely at 10 AM and 2 PM. Participants are invited to read the FAQ page located in our Recruitment Events section of the MSF Canada website.
Saturday, September 10th - 10:00 AM
Saturday, September 10th - 2:00 PM
Please contact Michel Marchildon at mmarchildon@msf.org for any further information.
__________________________________________________________________________
PLEASE NOTE:
This event is being presented during the A REFUGEE CAMP IN THE HEART OF THE CITY exhibit which will be held in Bannerman Park in St. John's from September 8th to11th 2011.
Where

Bannerman Park
Bannerman Road
St. John\\\'s Newfoundland


Multiple Dates
Add to my calendar
Organizer
DOCTORS WITHOUT BORDERS/MEDECINS SANS FRONTIERES (MSF)
Médecins sans frontières (MSF) fournit une assistance vitale aux personnes touchées par des catastrophes, des conflits, des épidémies, ou qui n'ont pas accès à des soins de santé. MSF travaille sans aucune discrimination quant à la race, la religion, les opinions philosophiques ou politiques, pour fournir une aide médicale en fonction des besoins humains, souvent dans des contextes géographiques ou politiques difficiles, là où d'autres ne peuvent ou ne veulent pas aller. Pour plus d'informations: www.msf.ca