About this Event
ARE YOU READY FOR ONE OF THE MOST HYPED EVENTS OF THE SEMESTER??
The end of the year is near 😩, which means it's time to BUY YOUR TICKETS for the annual END-OF-SEMESTER PARTY organized by your MSU Congress. Come let loose after finals and have fun with your friends 👀🎉🔥
ALL THE INFO:
* 18+ (sorry kids, come next year 😉)
* DATE: December 19, 2019
* TIME: 9:30PM-2:00AM
* OPEN BAR 🙈: 9:30PM-1:00AM
* LOCATION: 3968 Rue Saint-Ambroise, Montreal (near metro Place Saint-Henri)
* INDIVIDUAL TICKET PRICE: 24$/ticket
* SPECIAL GROUP RATE 🤯: 20$/ticket for a group of FIVE (time to drag your friends out of their houses, gang)
* WHERE TO BUY TICKETS: online at eventbrite.com
* DJ 🔥: Matthew Madar
* Feel free to invite friends from other CEGEPS!
Marianopolis students don't just study all the time; we can party too 😜 So hurry and get your tickets; you don't wanna miss out!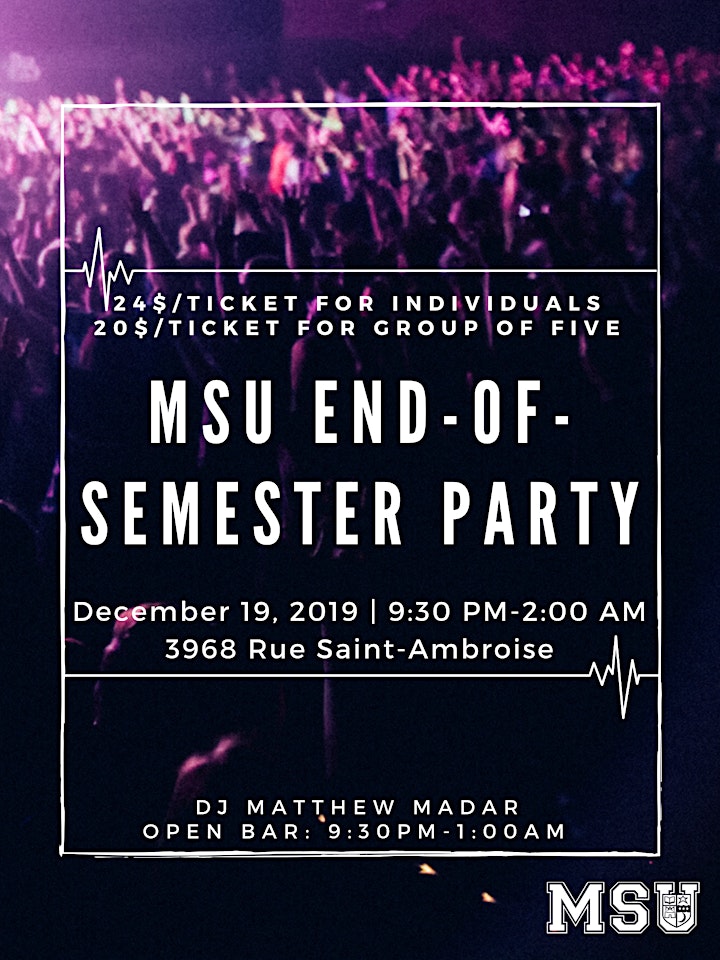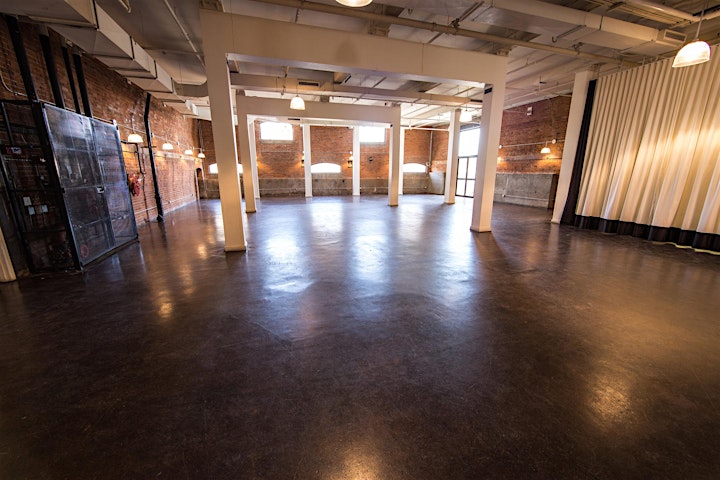 An aesthetically pleasing and spacious venue? Hell yes!