About this Event
MUD HERO Volunteer Sign-up
Whether you're looking to earn your volunteer hours, cheer your friends on, or be a Hero without actually having to run, Mud Hero wants YOU to come help out and enjoy the most epic and MUDDY atmosphere of 2020. As a volunteer, you'll get to experience Mud Hero from a totally different perspective! If there's a mud lover in you - sign up today!
Volunteer Hours:
FULL DAY : 7:30 - 5:30pm ** Get an Mud Hero Hoodie**
Morning Shift: 7:30am - 1:30pm
Afternoon Shift: 12:30am - 5:30pm
You'll get the following for lending us a helping hand:
Mud Hero Swag bag! A value of $200 which includes a 2 for 1 voucher for any Mud Hero events
Free Lunch
Free Parking
Get ready to experience the funnest day EVER! Don't forget to bring your "A" game!
2020 MUD HERO TOUR SCHEDULE:
OTTAWA - MAY 30th - 31st
MONTREAL - JUNE 13th - 14th
MANITOBA - JULY 25th - 26th
ALBERTA - AUGUST 8th - 9th
TORONTO NORTH - AUGUST 22nd - 23rd
NOVA SCOTIA - SEPTEMBER 5th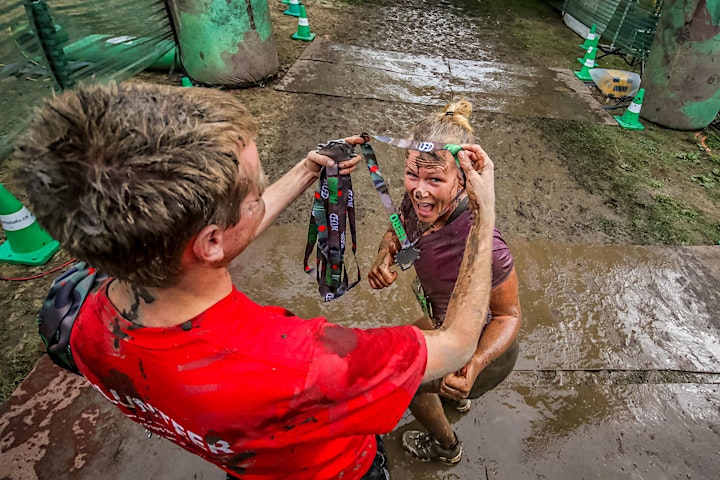 Inscription Bénévoles
Que ce soit pour faire des heures de bénévolat, pour encourager vos ami(e)s, pour participer à cet événement festif sans avoir à le courir, Mud Hero a besoin de VOUS pour venir participer et aider à la réalisation de cet événement festif. En tant que bénévole vous aurez la chance d'expérimenter Mud Hero d'une façon totalement différente!
Heures de Bénévolats:
JOURNEE COMPLETE: 7:30 - 5:30 - Obtenez aussi un hoodie Mud Hero
Demi journée avant matin: 7:30 a.m. - 1:30 p.m
Demi journée après midi: 12:30 p.m. - 5:30 p.m
Votre récompense pour nous avoir aider comme bénévolat:
Sac swag Mud Hero! Valeur de $200.00 incluant une passe pour une événement Mud Hero
Lunch gratuit
Stationnement gratuit.
TOURNÉE 2020
OTTAWA - 30/ 31 mai
MONTREAL - 13/14 juin
MANITOBA - 25/26 juillet
ALBERTA - 8 /9 août
TORONTO NORTH - 22/23 août
NOVA SCOTIA - 5 septembre