Multicultural Business Mixer - Address by Mr Murray Rankin, Member of Parli...
Description
An event focused on assisting Victoria's immigrant business owners, entrepreneurs, professionals and interested parties to connect with the community of like-minded professionals.
Speaker: Mr Murray Rankin, MP for Victoria

Our guest speaker for this event is NDP Member of Parliament Murray Rankin, who represents the Victoria constituency. MP Rankin will be explaining his role in Parliament; how he supports his constituency; how the public should bring their questions and concerns to him and how he resolves them in Ottawa.
He will be sharing the hot topics he is focusing on based on voters' feedbacks. His main goal is to meet newcomers from out of province and out of country. He wants to have face to face dialogues with the attendees so he knows what is happening at the ground level. What are his people's issues and concerns and how can he support his constituents?
MP Rankin's visit will be very valuable to newcomers as they struggle to settle in Victoria. We encourage attendees who wish to bring issues to the Minister, to please present these in a succinct manner.
Mr Rankin's bio:
A nationally-recognized expert in environmental and public law, Murray Rankin was first elected as Victoria's Member of Parliament in 2012. He was re-elected in 2015 and now serves as the NDP's House Leader in the House of Commons, having previously served as critic for national revenue, health and justice. Murray helped shape Canada's new laws on medical aid in dying and Parliamentary oversight of security and intelligence services, and successfully fought for justice for victims of Thalidomide poisoning.
Prior to serving in Parliament, Murray built a successful law career and raised a family in Victoria. While a law professor at the University of Victoria, he helped build organizations like West Coast Environment Law, the Land Conservancy of BC and the BC Public Interest Advocacy Centre. Working with the provincial government, Murray helped double BC's parks system, negotiate treaties with First Nations, and craft BC's laws for privacy and freedom of information.
When:
Friday June 23rd, 2017 @ 5.30 pm - 7.30 pm. Please note: Registration begins at 5.00 pm.
Where:
Regus, Suite 301, The Atrium, 1321 Blanshard Street, Victoria, V8W 0B6

Parking at the following parkades (see map below) is free for the 1st hour and free after 6 pm. That means if you park at 5 pm, you will have free parking for the event. More details here.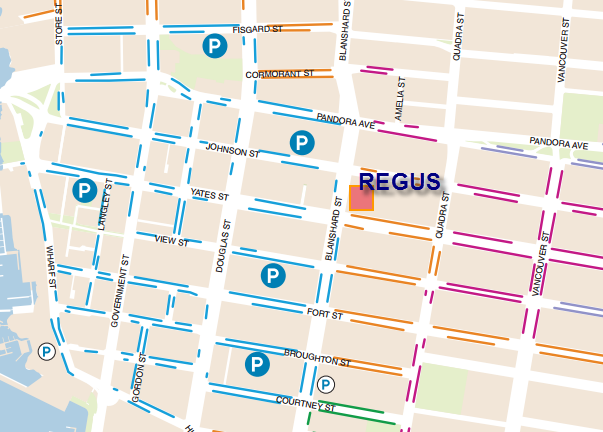 Organized by:
Victoria Multicultural Business Connector (VMBC)
Sponsors:
Benefits:
Consult with experts

Find resources

Build network

Meet investors
Disclaimer Notice:
Please be advised that photographs may be taken at the event for use on the VMBC website and in the press, VMBC marketing materials, social media and other publications. By entering this event, you consent to the VMBC photographing and using your image and likeness.
If you do not want to be on the pictures for some reason, please let us know at the front desk when entering the event.
ᐧ