Multiple Income Creation (Online Webinar)

Tuesday, 1 October 2019 from 9:30 AM to 12:30 PM
Event Details
This online webinar is for business owners who want to create more wealth and freedom! No matter what type of business you're in, there's an opportunity to create additional revenue source. This allows you to overcome seasonality in your business, diversity your income, scale your business and build wealth faster.
During the webinar, I'll teach you different methods and opportunities that you can take advantage of immediately to add incremental and passive income to your business.
You'll also learn…
How to monetize your passion(s) and past experience
The power of Amazon, and how individuals just like you are replacing their full-time income using Amazon, and so much more
Execution and delivery strategies to get you started and help you turn your ideas into concrete income
Special considerations to help you succeed
Receive a checklist of my favourite tools and resources to execute and launch your opportunities
Past participants have been BLOWN away at the content rich, ACTIONABLE information that they got from this dynamic training. Take a look at some of their feedback after taking the workshop!
"Wow this class was so amazing. I highly recommend it to everyone. You got so much information to help you succeed. I'm so motivated and empowered. Thank you Uchechi Ezurike-Bosse. You are one amazing teacher." ~ Karen Sharp Mcintosh – Founder of LUBU Make-Up
"WOW, what an incredible workshop. If Uchechi Ezurike-Bosse offers this again, jump on it. My brain is overflowing with infinite possibility after this. Thanks Uchechi!" ~ Barb Takeda – Founder of Soul-Full Expressions and Create Your Exceptional Life Events
"WOW!! I signed up for this workshop because I knew that any event or workshop with this woman at the helm would be fantastic BUT, WOW she totally hit a HOME RUN with this one right out of the park!!! Uchechi Ezurike-Bosse YOU ARE A SUPERSTAR GIRL!
"I am so motivated and so inspired by the incredible education I got today on how to earn income from multiple sources! I had no idea these types of thing even existed. The whole room was in AWE of the possibilities you were sharing with us. THANK YOU"
If anyone sees this workshop offered again I highly encourage you to register for it, you will be very happy that you did!" ~ Tracy Turberfield – Owner of Just GO Travel Solutions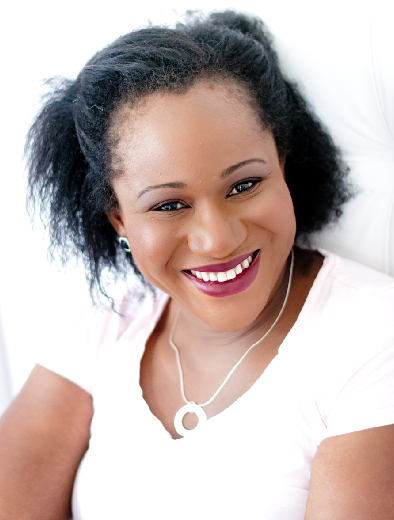 About The Presenter:
Uchechi Ezurike-Bosse is a Business Strategist, Speaker, Author, and Wholesale Expert, helping passion-driven entrepreneurs increase wealth, confidence and freedom. She works with clients through personal, group, online coaching programs and workshops.
Uchechi's been featured on Rogers TV, Hay House Radio, The Huffington Post, Mompreneur and various online publications. She's a multi-passionate entrepreneur and Founder of My Empowered Living and Bossurike. Author of From Aspiration to Fulfillment ~ Bridging the Gap from Where you Are to Where you Want to be, which is available at all major online booksellers, and Chapters-Indigo stores across the country. She's also the author of Business Success Blueprint ~ A Step-by- Step Process to Creating a Profitable Business You Love, and the Creator of the Dream Life Designer Planners, a goal setting planner system that's been used by over 2000 users across North America.
Uchechi proudly serves on the board of directors for BACD (Business Advisory Centre Durham). A non-profit organization that supports all of Durham Region, helping small businesses succeed.
Her latest venture is helping 12 inspiring women get published through her co-authoring book project The Courage to Change. She looks forward to helping other budding authors realize their dreams of becoming a published author.
http://www.myempoweredliving.com
Note: A Zoom Link for the webinar will be sent to you two days before the webinar.
When & Where

Business Advisory Centre Durham
3000 Garden Street, Suite 200
Whitby, ON L1R 2G6
Canada

Tuesday, 1 October 2019 from 9:30 AM to 12:30 PM
Add to my calendar
Organizer
Website: https://bacd.ca/organizer/business-advisory-centre-durham-bacd-2/