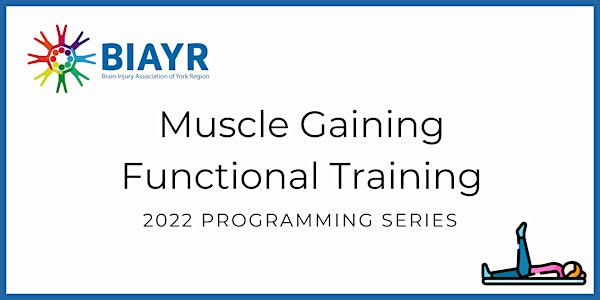 Muscle Gaining Functional Training - 2022 BIAYR Programming Series
Exercise workshop for brain injury survivors and caregivers with a focus on Pilates, Garuda and Strength training-based movements
About this event
Muscle Gaining Functional Training
You can expect to lengthen, strengthen and breathe through a series of Pilates, Garuda and Strength training-based movements. Exercises will be personalized to your comfort level with the goal that you leave each class feeling you have learned something positive about yourself.
We hope you are able to join in as we refresh & relax your mind & body through functional training!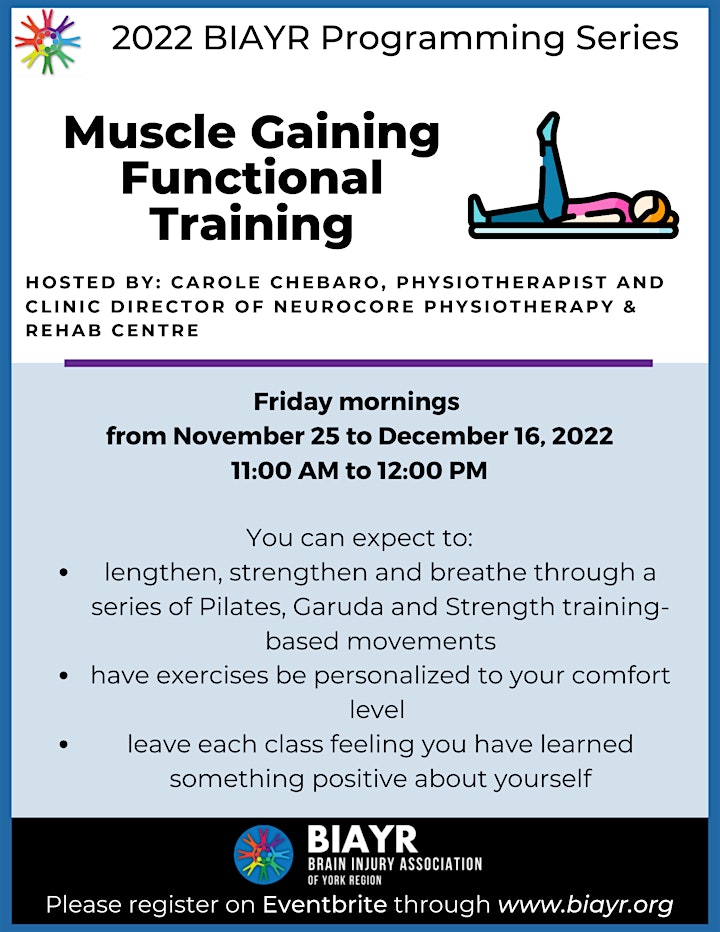 About Carole Chebaro:
Carole Chebaro has been a Physiotherapist in neurorehab for over 17 years and is a Certified Pilates & Garuda Instructor. Her passion is to apply classical and modern movement practices as Pilates, Garuda and functional strength training to the neurological population. Carole is also certified in Manual Lymphatic Drainage, Acupuncture and trained in scoliosis rehab & often incorporates these practices in her sessions. Carole values each person's level and finds ways to appropriately challenge and empower them.