Location
VIVO Media Arts Centre
2625 Kaslo Street
Vancouver, BC V5M 3G9
Canada
Sales Have Ended
Ticket sales have ended
Please add yourself to the waitlist, as this will help us notify you next time this workshop runs.
Description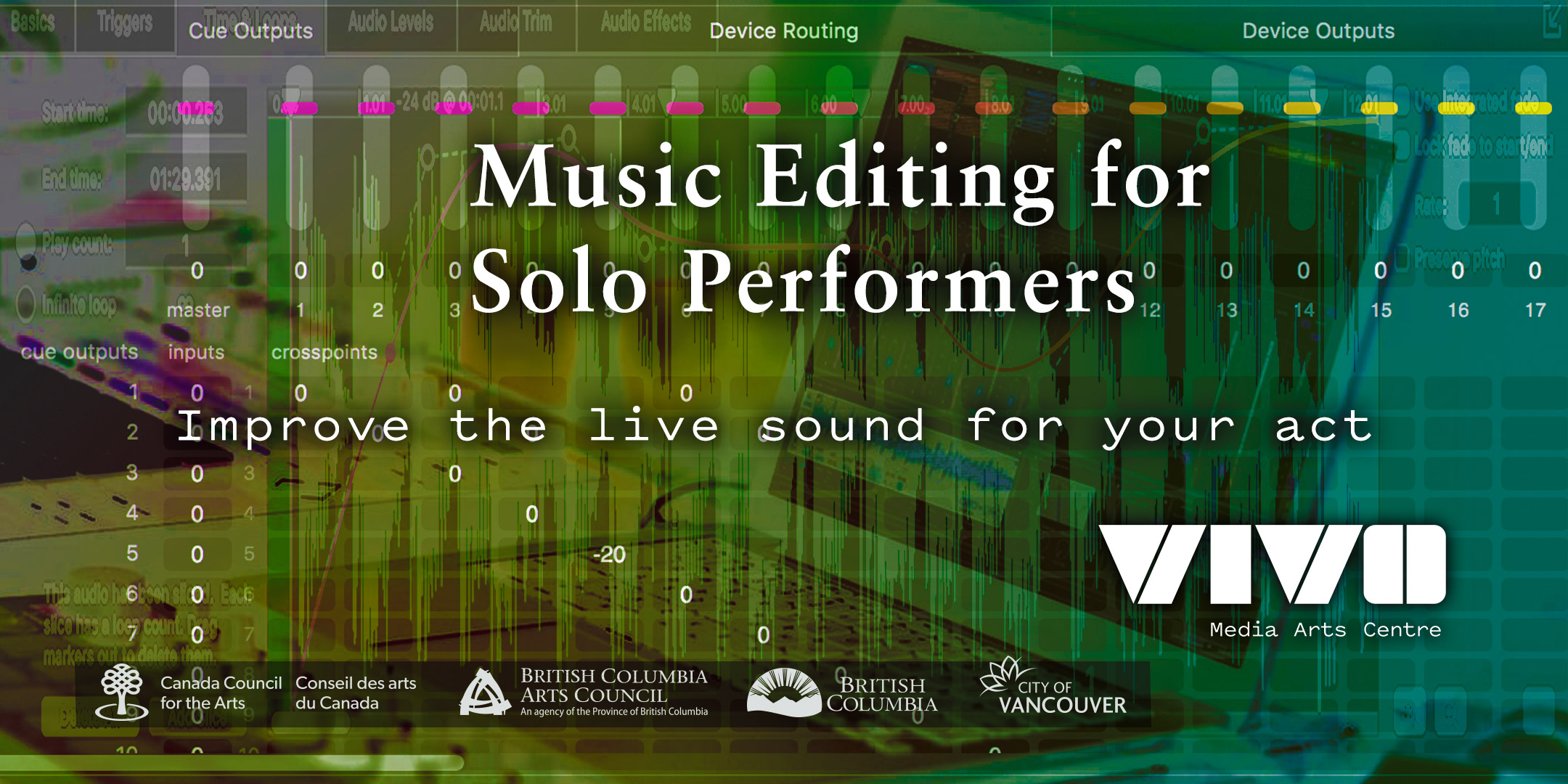 Music Editing for Solo Performers
Improve the live sound for your variety act or burlesque performance with artist Brett Ashleigh.
9 hours total, over 3 sessions // $92, or $65 with any VIVO Producer Membership (+GST), all equipment provided

Session 1: Fri, Mar 6, 6pm - 9pm
Session 2: Sat, Mar 7, 1pm - 4pm
Session 3: Sun, Mar 8, 1pm - 4pm
Two extended subsidies available for this workshop:

https://forms.gle/jyFpyNy65TgWafE6A
Prerequisite: General computer literacy (e.g., saving files, facility with a mouse and keyboard) is required.

This beginner workshop is designed for burlesque or variety performers who want to improve their audio files for playback during their live shows. This is a practical workshop which will present an effective workflow for customizing your act's audio, smoothing transitions between songs, and even setting up a show control system to automate an entire set list.

Over 3 sessions, you will:
explore the functionality of cheap/free Digital Audio Workstations and editing software (Qlab, Garageband, and Audacity)
learn the basic principles of editing audio files
demonstrate the ability to edit audio files (cut, fade, loop, merge songs etc.) and output their track as a new single file.
create an automated setlist of 3 songs in Qlab

work through your challenges with other participants
Bring your own audio. Come prepared with 5 songs, any file type, and you will leave with a killer audio track ready for live performance.
All equipment and software provided. However, participants may bring their own headphones if they wish.
---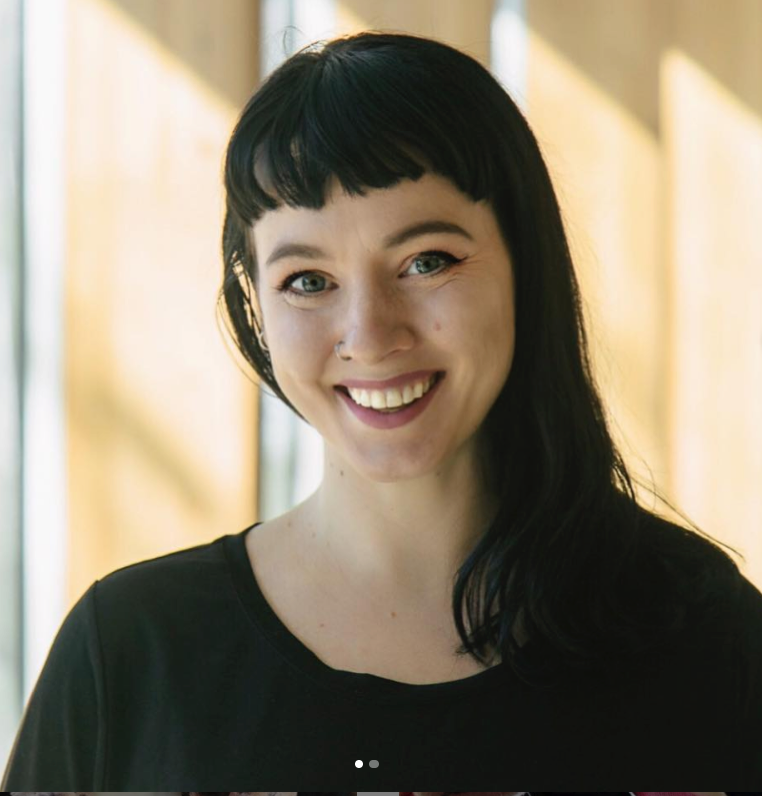 Brett Ashleigh is a sound designer, researcher, and PhD student in Communication at Simon Fraser University. Her work takes an intersectional feminist approach to social issues and provides sound-based interventions. In this workshop, she draws from her background in theatre and film to empower artists with the tools they need to create polished additions to their acts.
---
Questions? Email us at education@vivomediaarts.com or call 604-872-8337, ext. 5

Want access to discounts?

Sign up to for a Producer Membership -- either the Extended or Basic -- it's totally worth it if you're taking more than one workshop within the year!
Or redeem your the Video Bucks you earned by volunteering
---
Find out about our upcoming workshops sooner!
VIVO's workshops:
http://vivomediaarts.com/workshops
Sign up for VIVO's newsletter (bottom of page):
https://www.vivomediaarts.com
Facebook:
https://www.facebook.com/vivomediaarts/
Twitter:
https://twitter.com/VIVOMediaArts

---
Refunds: Class sizes are small, and our instructors need to be paid–if you can't make a class that you've signed up for, we need time to alert wait-listed participants. VIVO presently asks that withdrawals from workshops be requested by emailing education@vivomediaarts.com at least 12 days prior to the workshop date, if you would like to receive a refund minus a $5 administration fee. Thanks!