Music Salon Event with Wine: Girls of Summer (Heliotrope Trio)
Event Information
Location
The Host's Living Room
UBC (Free Parking. The exact address will be provided to the ticket holders)
Vancouver, BC V6T2J9
Canada
Description
=====The Event Has Been Sold Out=====
=====Interested in future events? Please follow Music Friends via Facebook (FB name: MusicFriendsHQ) or mailing list (http://bit.ly/2vjDmtq)=====
Come and join us for a music salon event with the Heliotrope Vocal Trio, where you will enjoy a warm summer's evening of great music and conversation over wine, all in a cozy living room at UBC.
A synergy of vocal timbres and textures, Heliotrope is a unique ensemble featuring the charismatic talents of Szu-Wen Wang (UT-Austin), Alexandra Hill (McGill), and Melissa Howell (McGill). The trio will perform a selection of cabaret, classical, and gospel music. They will also give you some insight into the history and cultural origins of the music alongside their performances.
After the concert, you'll have a chance to mingle and chat with the musicians and other audience members and make some great new friends. Wine and refreshments are included.
Doors open at 6:45 pm.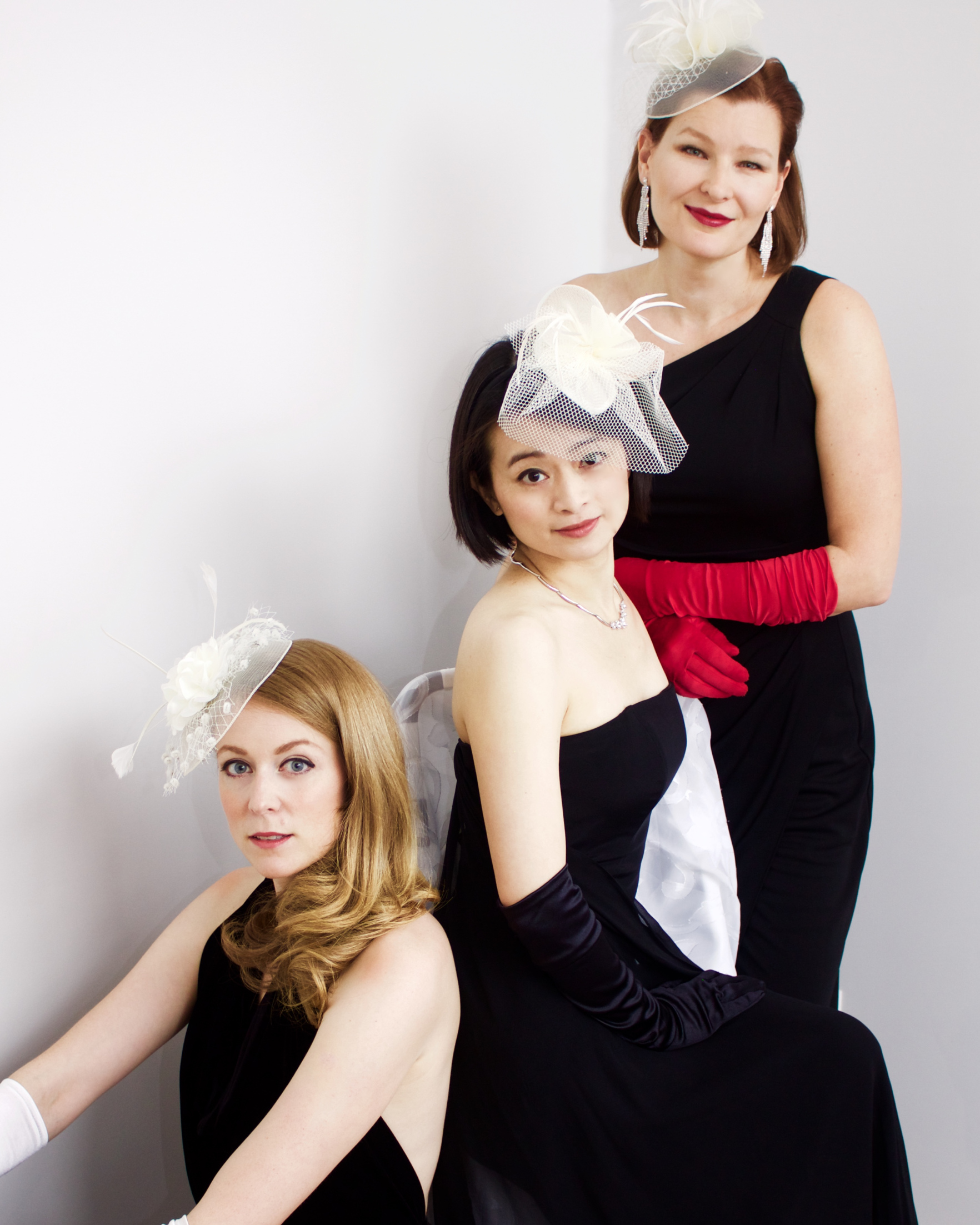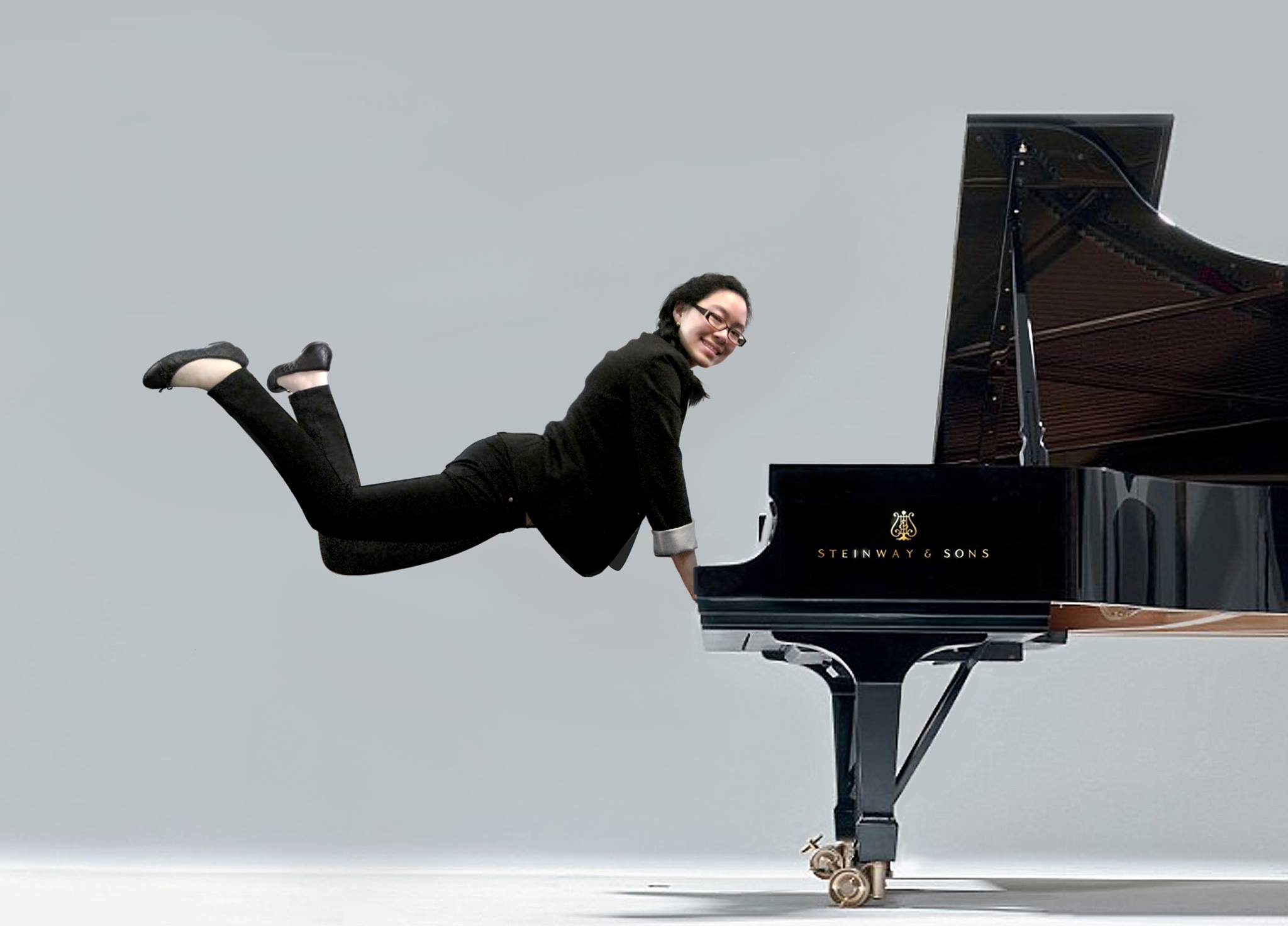 ===== Heliotrope: Biography =====
A synergy of vocal timbres and textures, Heliotrope is a unique ensemble featuring the talents of Szu-Wen Wang, Alexandra Hill, and Melissa Howell. The three chanteuses have performed together regularly in Vancouver's Postmodern Camerata, a chamber ensemble dedicated to the art of traditional and modern chamber music. Heliotrope's repertoire is an eclectic mix of opera, operetta, folk song, jazz, and holiday favourites in luscious three-part harmony.
==
Szu-Wen Wang, praised for her "…incandescent intonation and carefully crafted phrasing as the Fairy Godmother" in Massenet's Cinderella (Opera Canada), has been the recipient of favorable reviews time and time again. Her operatic roles include: Woglinde (Das Rheingold), Gilda (Rigoletto), The Fairy Godmother (Cinderella), Gretel (Hansel and Gretel), Amahl (Amahl and the Night Visitors), Patience (Patience), Oriana (Amadigi), Giannetta (Elixir of Love), Josephine (HMS Pinafore), Phyllis (Iolanthe), Cio-Cio-San (Madama Butterfly), Lola (Cavalleria Rusticana), First Witch and Second Woman (Dido and Aeneas), and Cissy (Albert Herring).
Ms. Wang holds a Bachelor's degree in Vocal Performance from Taipei National University of the Arts, a Master of Music and Doctor of Musical Arts degrees in Vocal Performance from the University of Texas in Austin, and was an artist in residence with Amarillo Opera. She performs regularly with the Vancouver Opera Chorus.
==
Canadian soprano Alexandra Hill is at home performing both operatic and concert repertoire. Operatic roles include Musetta (La Bohème) with the Vancouver Opera Project, Countess (Le nozze di Figaro), Wellgunde (Das Rheingold) and Donna Elvira (Don Giovanni) with ViVace, the Sorceress (Dido and Aeneas) with the Theatre of Early Music, and Bianca (The Rape of Lucretia), Mrs. Herring (Albert Herring) and Metalla (La vie Parisienne) with Opera McGill. Alexandra is a 2012 member of the Advanced Artist program at OperaWorks in Los Angeles, California. She was the soprano soloist in Beethoven's 9th Symphony and Haydn's Seasons with the Cowichan Consort, and the soprano soloist in Bach's St. John Passion, Mozart's Requiem, and Handel's Messiah with Dunbar Heights Orchestra and Chorus.
Alexandra holds a Masters and a Bachelors of Music with Honours and Distinction from McGill University's Schulich School of Music, in addition to a minor in German language and literature. During her time at McGill, Alexandra was the recipient of numerous awards, including a Deutscher Akademischer Austauschdienst (DAAD) scholarship and the Austrian Society of Montréal scholarship, for studies in Germany and Austria respectively. Alexandra is a Franz Schubert Institute alumni member (2007, 2008) and a member of the Oxford Lieder Festival alumni (2008, 2009).
==
Melissa Howell completed her classical vocal training at UBC and McGill University, where she completed a Master's Degree in Vocal Performance. Locally, Melissa has performed with Opera Breve, Applause! Musical Theatre, Opera Appassionata, the Opera Project, and the Postmodern Camerata. Roles she has performed include Donna Elvira in Don Giovanni, the Mother in Hansel and Gretel, Pamina in the Magic Flute, Mary in Merrily We Roll Along, Guido's Mother in Nine, Dido in Dido and Aeneas, and Dorabella in an abridged version of Cosi fan tutte.
Acting upon a lifelong love of torch songs, Melissa took the plunge and furthered her studies, working with Vancouver jazz vocalists Jennifer Scott and Sarah Zacharias. She fulfilled this dream performing for several private functions in the lower mainland, with Vancouver tenor saxophonist Graham Howell and his quartet, Standards in Silhouette.
Melissa discovered that she had a talent for producing and has produced and performed in several concerts of opera, including four SFU-sponsored concerts of opera for the downtown eastside, and an educational presentation of Mozart arias for General Brock school. She also manages a professional a cappella ensemble, the Angelus Singers, an SAB trio dedicated to the performance of Christmas repertoire.
==
Nicole Linaksita (piano) has performed solo and chamber concerts in Canada, USA and Europe. A participant in national and international competitions, she was awarded First Place, Audience and Teacher's Prizes at the 2011 Seattle International Piano Competition and was chosen as a semi-finalist for the 2015 OSM Manulife and 2013 Eckhardt-Gramatté Competitions. She was chosen to be the representative for the Vancouver branch of the BCRMTA Provincial Competition, winning Best Performance of a Canadian work for Butterflies and Bobcats by David L. McIntyre. She is also a two time national finalist for the Canadian Music Competition, and was selected to participate as one of 30 finalists in the CMC Stepping Stone Competitions in 2012 and 2016, placing among the top six in 2016.
Nicole has frequently performed the works of contemporary. Her interest in new music has also led her to work with a number of composers, including Dorothy Chang and Yota Kobayashi. She recently played with the Music on Main All-Star Band for their Vancouver premiere of Steve Reich's "Music for 18 Musicians" and with the Postmodern Camerata.
Nicole recently completed undergraduate studies in Piano Performance and Computer Science at the University of British Columbia, studying under Corey Hamm and Ryo Yanagitani, receiving the Director's Graduation Prize for Outstanding Piano Performance. Prior to UBC, she studied with Diana Marr and David Vandereyk. Nicole also received the Gold Medal prize from the Royal Conservatory of Music for receiving the highest mark in Canada for her LRCM exam in 2011. Further abroad, Nicole has participated in the Chetham's Piano School, where she has had the opportunity to play for and study with distinguished artists including Catherine Vickers, Eugen Injic, Leslie Howard and Douglas Finch.
Date and Time
Location
The Host's Living Room
UBC (Free Parking. The exact address will be provided to the ticket holders)
Vancouver, BC V6T2J9
Canada
Refund Policy