Sales Have Ended
Ticket sales have ended
Please add yourself to the waitlist.
Sales Have Ended
Ticket sales have ended
Please add yourself to the waitlist.
Learn to direct and produce music videos with director Hannah Dougherty.
About this event
Takes places online, over video conferencing.
12 hours total over 4 sessions, online // $95, or $68 for VIVO members
** Pay-what-you-can option available.
Session 1: Tue Sep 7, 2pm-5pm
Session 2: Thu Sep 9, 2pm-5pm
Session 3: Tue Sep 14, 2pm-5pm
Session 4: Thu Sep 16, 2pm-5pm
All times listed are Pacific Time  
Prerequisites: 
To participate fully, participants need access to Adobe InDesign. Photoshop is helpful but not required.
To join the workshop, download the free Zoom Desktop Client. Go to https://zoom.us/download and click on the Download button under "Zoom Client for Meetings". It's best to have the most up-to-date version.
Music video producers wear many different hats. Music video directors often work with tight crews and need to communicate effectively with cast and crew using the many languages of film including editing, motion graphics, and cinematography. This comprehensive beginner workshop kick-starts your ability to direct and produce by giving you a broad understanding of the entire music video production process, from conception to post-production.
Discuss what goes into making a stunning treatment that effectively communicates your concept to collaborators and clients. Tackle the particular challenges of producing images and effects in the service of a song.
Students will write a one-pager for a music video concept using Adobe InDesign, and will discuss the challenges specific to directing post-production for music videos.
Topics covered:
music video history, styles, and social context
understanding music video briefs
treatment writing for music videos
basics of graphic design, using Adobe InDesign to communicate your concept
pitching your idea to the music artist and their management face to face
basics of music video pre-production: budgets, schedules, casting, crewing, location scouting, story boarding, shot lists, cinematography, etc.
how to manage music video post-production as a director
This workshop has been designed for film students, new graduates, or anyone with little to no experience who is interested in breaking into the film or music video industry.
The workshop is structured to give participants time between sessions to practice on their own and come up with questions.
About the instructor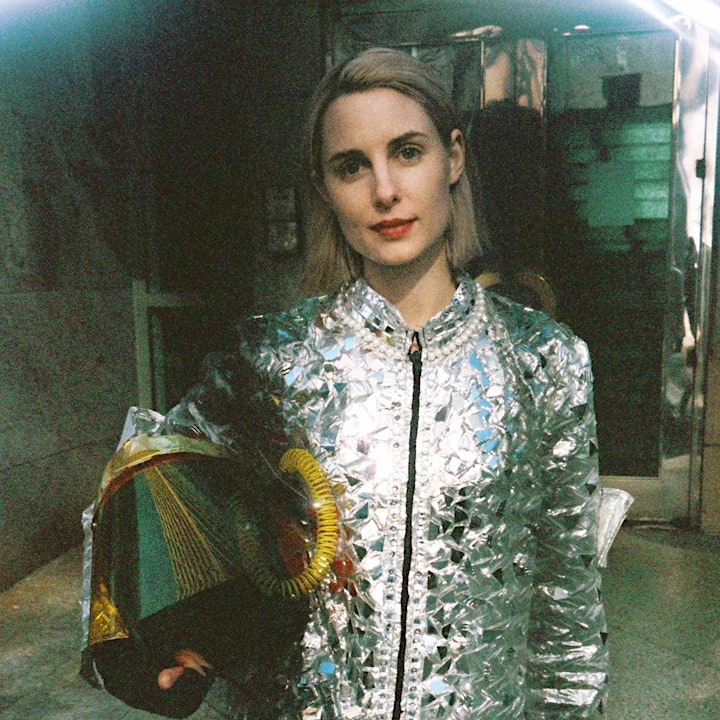 Hannah Dougherty has directed, shot, edited, and animated music videos, television commercials, web videos, and award-winning short films. She is represented as a director and cinematographer by Neer Motion in the U.S and Velvet.la in Australia. Her dedication and reputation for storytelling has catapulted her from Sydney to Melbourne, New York, Paris, and Barcelona, settling in Vancouver. Five of her short films have been selected to screen in international film festivals such as Vancouver International, Flickerfest, and Big Sky Documentary Film Festival. She has been awarded with Best Editing, People's Choice, and a Vimeo Staff Pick as well as the chance to take part in TedX Sydney and the Berlinale Talent Development program in Germany. Hannah finds new ways to tell stories and form connections with the world around her through painting and short stories, traveling all over in search of adventure, knowledge, and conversations with as many fascinating people as she can find. To see her portfolio, visit hannahdougherty.com.au
Discounts
If you're taking even a couple of workshops, it's worth signing up for a Producer Membership (Basic or Extended):
https://www.vivomediaarts.com/become-a-member
You can also redeem the Video Bucks you earned by volunteering:
https://www.vivomediaarts.com/index.php/volunteer-vivo
Refunds
If you can't make a class that you've signed up for, we appreciate time to alert wait-listed participants. VIVO presently asks that withdrawals from workshops be requested by emailing education@vivomediaarts.com at least 12 days prior to the workshop date, if you would like to receive a refund minus a $5 administration fee. Thanks!
Organizer of Music Video Production
VIVO MEDIA ARTS CENTRE, incorporated in 1973 as the Satellite Video Exchange Society (SVES), is Vancouver's oldest media arts access centre. VIVO continues to fulfill its founding vision by directly supporting independent artists, community-based producers and activists to develop and exchange their skills in a supportive environment. Our members gather around the tools and material means of production to invent new understandings, new genres and new friendships. Reflecting both the diversity of contemporary technologies and the symbiotic communities that coalesce around new forms of knowledge and creativity, our programming fosters formal, aesthetic and critical approaches to media arts practice. VIVO builds an audience of makers, organizers and critics through artists in residence, lectures, workshops, performances, exhibitions and curatorial and archival research. As an integral artist run centre in Vancouver, our resources and facilities will continue to inform and influence engagement in all levels of media art investment.