Learn the fundamental skills, production techniques, and more to create visually captivating music videos on a small budget.
About this event
When: Monday June 28, 2021 | 5pm - 6:45pm PST / 8pm - 9:45PM EST
Where: ONLINE - Webinar
Cost: FREE - RSVP to secure your spot.
Join us on Monday, June 28th for an online Socality x Canon Creator Lab workshop and Q&A with music video director, content creator, and commercial videographer Chrystopher Rhodes(@ycimaging) as he shares the fundamental skills, tools, and production techniques needed to create captivating music and commercial videos on a small budget. Chrystopher and his team have worked on hundreds of music and commercial projects and this session will offer a look at their process and the many ways you can create impressive work with limited resources.
This session will cover a variety of themes including:
Developing your music video fundamentals
Assessing, managing, and maximizing your resources
Creating that visual "WOW" factor
Filming for the edit
Q&A Session
& more
This workshop will offer the combination of a live workshop session with Chrystopher and a Q&A portion.

About Chrystopher Rhodes:
Chrystopher Rhodes (YCImaging) is an Atlanta, Georgia based music video director, commercial videographer, & content creator working nationwide for artists + brands with a small team. Through hundreds of projects, Chrystopher Rhodes and his team have mastered efficiently creating music videos & commercial projects for up and coming artists and major brands. Chris has built a strong community on YouTube with nearly 400,000 subscribers where he regularly shares what he's learning about cinematography, filmmaking, creativity, and more.
You can learn more about Chrystopher on Youtube, Instagram and his website.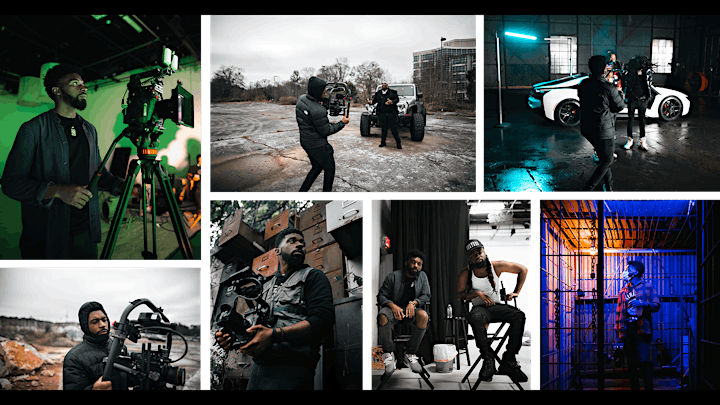 Who's this workshop for?
This workshop will be valuable for videographers, photographers and creatives from all backgrounds looking to grow their photo or video business, and shoot and create more in music and commercial spheres. Whether you're a photographer, videographer, digital creator, model, blogger, or just getting started on your creative journey, these workshops provide an opportunity to connect with others in the community and learn something at the same time.  
—
Any further details will continue to be updated and communicated as we get closer to the workshop. RSVP to secure your spot.