About this Event
Have you always wondered, "How do they improvise the songs on "Whose Line Is It Anyway?" If so then join with "Whose Line's" musical director Laura Hall, and veteran Second City improviser Rick Hall for an Intro to Music Improv Workshop.
Laura & Rick have taught Music Improv all over the U.S. and Canada. They create a supportive, playful environment, starting with games and warm-ups to ease into singing.
Even if you've never done song improv before, you'll build vocal confidence and learn to listen to each other and the accompaniment. And if you're already experienced with song improv, we'll stretch your skills and help you explore all sorts of fun new ways to use music. Before you know it, you'll be belting out your own great improvised songs!
Here is some of the material we'll cover:
Warming up and why it's important; the care and use of your voice.
Building vocal confidence: exploring melody, rhythm, discovering your natural voice, ways to help if you're not an experienced singer.
Finding your own way of approaching a musical accompaniment, and your own take on the subject matter.
Music improv as a natural extension of scenic work: exploring character, location, story, etc. to create rich and interesting songs.
Ensemble singing: Listening, watching, taking turns, coming to a chorus, intro to harmony singing.
Rhyming exercises and games such as Irish Drinking Song and Hoedown.
Time & Place
Date: Wednesday, March 11, 2020
Time: 6:00 pm - 9:00 pm
Location: Intrepid Theatre Club, 2-1609 Blanshard Street
Maximum Students: 18
Cost: $110 plus GST ($115.50 including GST)
Prerequisite: At least 1 year of improvisational or other theatre performance experience required.
Testimonials
"I was blown away by how supportive and encouraging you both were. You've made me feel better about myself as an improviser as a whole, not just musical improv." - Heather D, Toronto, ON
"I had a great time and learned a bunch at the same time. You and Rick quickly put the class at ease and whamm-o we were singing like champs!" - Andy R. Aurora, IL
"What a great teaching team! Within the first two hours, we learned how to advance scenes with song; built confidence and had fun…lots of it." – Gerry Orton, Monterey, CA
"Two of the most warm-hearted and encouraging teachers I have studied with. As a teaching duo they harmonize effortlessly on and off stage. Rick and Laura are so supportive, and their wealth of experience seamlessly lifted the whole ensemble to appear as if we had done this for years!" - Kevin G, Oslo, Norway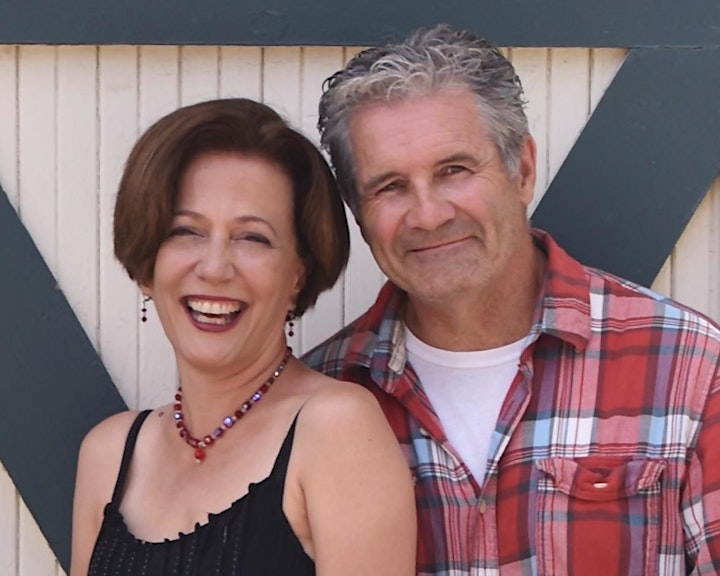 Biography
Rick and Laura met in Chicago, driving in a crowded van with The Second City National Touring Company. Laura broke all her own rules by dating an improviser, but since then they've gotten married and moved to L.A. where they both continue to perform, write and teach. Rick and Laura have taught Music Improv Workshops all over the U.S. and Canada.
Laura Hall is best known as the improvisational pianist and Musical Director on the hit TV show, "Whose Line is it Anyway", which ran for eight years on ABC with Drew Carey hosting. After a long hiatus the show has returned on the CW Network, with Aisha Tyler hosting.
While at The Second City, Laura was Musical Director and Composer for the Jeff Award winning E.T.C. revue, "Channel This". Laura has toured the country with "Drew Carey and the Improv All Stars". She has played with iO Chicago and iO West, The Annoyance Theater, Theatresports, The Improv Institute and "Opening Night: The Improvised Musical!"
Laura has created "Improv Karaoke", which are fully produced tracks for singers to improvise with. She's also co-written a book, "The Improv Comedy Musician: The Ultimate guide to Playing Music with an Improv Group.
Rick Hall was a founding member of Chicago's Improv Institute. At The Second City he opened two main stage shows, "John Paul Sartre & Ringo" and "Catch 27". He improvises regularly with Immediate Theater at The Fanatic Salon in L.A. Rick also often uses his improv skills as a host/presenter at meetings and corporate events.
Rick was a series regular on the improv-based TV show "The Factory". He played Agent Johnson on 28 episodes of the hit Disney show, "KC Undercover", and has been on many other television shows including "NCIS", "Curb Your Enthusiasm", "24", "Key & Peele", "The Middle" and "Seinfeld". He's done commercials for AT&T, Centrum, Sabra Hummus and many more.
Rick's one man show, "Pigboy", tells stories about growing up on a farm in Central Illinois. The show was chosen for the HBO Comedy Arts Festival in Aspen, and enjoyed successful runs in L.A., Chicago, and across the midwest. Rick has recorded a cd of several of his stories and turned one of them, "Slice of Pie", into a short film, which won numerous awards on the film festival circuit.
To find out more about Laura, visit www.laurahall.com
To find out more about Rick, visit www.therickhall.com