Description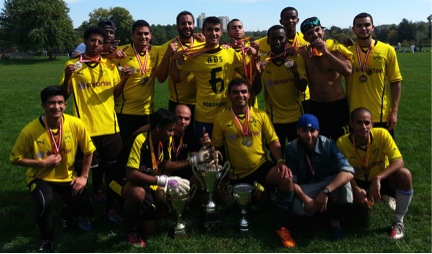 2017 Summer Season Registration Details:
When: The season will run from May 14th to September 24th (with a break for Ramadan Inshallah). Games will be played on Sunday mornings at 10:30 AM. We will have 10 weeks of regular season and 3-4 weeks of playoffs.

Where: Eglinton Flats Fields - Jane/Eglinton ("Premier Level" fields - the highest quality fields available in Toronto)

Cost: Team registration will be $2200 (for up to 20 players - additional players are $50/player). Individual registration will be $125 for early registration (up until March 31st) or $135 for late registration. Registration costs include all referee fees (there are no additional fees that need to be paid during the season).

How to register: Individual registration costs will be done through Eventbrite. For team registration details, please contact the board at msl@msltoronto.ca.

For inquiries or further information please visit the league website at http://www.msltoronto.ca or contact the board via email at msl@msltoronto.ca. Feel free to also visit our Facebook page at http://www.facebook.com/msltoronto for the latest updates! Thanks!