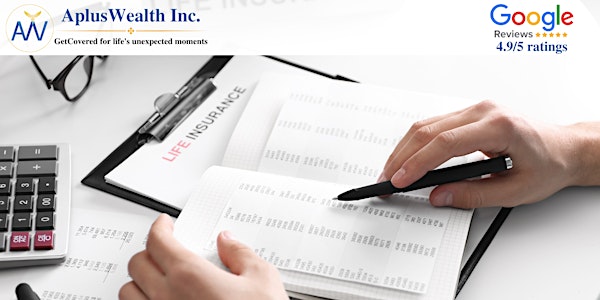 Multiple dates
Must knows for Canadians before applying for a life insurance policy
There is an underwriting process before issuing a life insurance policy. Here are some tips that help avoids lengthy processes or denial.
Date and time
Mon, Feb 27, 2023 2:30 PM - Mon, Apr 29, 2024 3:30 PM PST
About this event
What is the process of underwriting when applying for a life insurance policy? How long does it usually take for the policy to get issued? Can it take longer than initially assumed? Can the insurance company ask for more documents?
All of the above questions will be answered in this webinar, and more.
What will be covered in this session:
Who should be concerned with the lengthy underwriting process?
How to know which company will give you a better rate before applying?
How to avoid unnecessary delays?
How to understand what your policy premium will be before using it?
Do different insurance companies have other underwriting guidelines?
Our expert life insurance speakers will cover all of the above to help you understand your life insurance options. There will be a 10-minute Q&A after the session so that you can ask your questions.
We look forward to seeing you.