Description
My 6-year Journey of Entrepreneurship with Joshua Fraser
Going from an 8-5 job to working for yourself overnight and within 2 years building a multi-million dollar business.
In this session, you will learn:
About managing your time

How to stay motivated

Leadership

Building strategy
---
About Joshua Fraser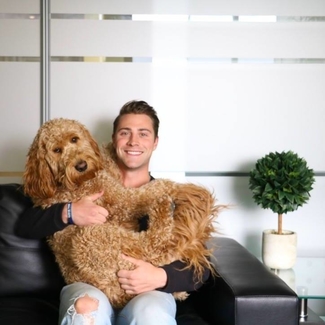 Joshua Fraser is the founder and CEO of Estated, a venture-backed (Foundry Group and Techstars Ventures) real estate and property data company in Boulder, CO and Kelowna, BC set on re-defining the gold standard for the industry. An early fascination with Google Adwords and analytics at the age of 18 inspired Josh to start Data Nerds in early 2014, which specialized in Carfax for Homes. Data Nerds' success landed them into the prestigious Techstars Boulder 2017 program, from which Estated grew.
---
About Estated
We show up every day to help companies in real estate, insurance, home services and lending services embrace digital innovation by making it easier to get — and use — public record data.
In the landscape of well established property data aggregators, we are a small fish in a big pond — and making waves everyday thanks to our commitment to three core philosophies: Transparency is key to understanding the quality and value of data, public data should be easily accessible to everyone, and a new way of doing business requires new standards.
---
What is Spotlight?
We know that staying up to date on today's big ideas and tomorrow's big trends is a job in and of itself.
As the world's first working, learning and growing store – we are excited to introducing Spotlight: a new community gathering and learning space. Spotlight will engage communities with knowledgeable experts to both inspire, inform, motivate and educate.
Spotlight is a space accessible to persons that use mobility devices. We encourage people from all backgrounds to participate in our public programming