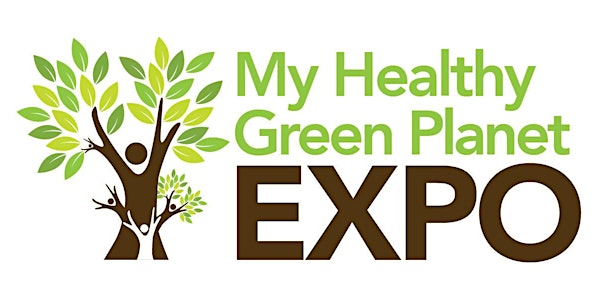 My Healthy Green Planet Expo
Location
1000 Exhibition Way
1000 Exhibition Way
Ottawa, ON K1S 3W7
Canada
SHOWCASING HUNDREDS OF EXHIBITORS, Let's lock arms at the first "My Healthy Green Planet Expo" coming to Ottawa. The Power of ONE!
About this event
The event is FREE to attendees.
We are currently looking for people that would like to showcase their business by having a table, booth, sponsorship or sharing information.
It's about everyone adapting or learning small changes that will benefit all. The POWER OF ONE!
The purpose of My Healthy Green Planet Expo is to create a forum to bring together businesses and innovators that are providing products and services meeting the needs for a more sustainable future.
The goal is to provide an opportunity to come face to face with people who are looking for solutions and have solutions for sustainable living. Education together.
What if EVERYONE locked arms to create a better future?
CONNECT with community, brainstorm with other entrepreneurs, we are on this journey together.
Speakers, Presentations, Ideas and Amazing People sharing knowledge and creating a sustainable future together.
Contact Show Management
Sinclair Media 613-897-9452 • events@healthygreenplanet.ca http://www.healthygreenplanet.ca
or
hello@margaretanndavis.com to request a Promo Show Package with opportunities for Sponsors, Vendors, Participants.