"My Hero Brother" Movie Screening & Moderated Panel Discussion
Description
The Hamilton Jewish Federation-the SNAP (Special Needs Action Project), the Beth Jacob Synagogue and the Down Syndrome Association of Hamilton are proud to present the screening of "My Hero Brother". The event is a celebration of siblings relationships and a great way to mark Canadian Down Syndrome Week (November 1-7). We celebrate the unique and wonderful family relationships that exist in families of all shapes, sizes and abilities.
My Hero Brother is a 2016 documentary film directed by Israeli filmmaker Yonatan Nir. The film tells the story of a group of young people with Down syndrome that embark on a demanding trek through the Indian Himalayas, accompanied by their brothers and sisters. As the siblings deal with formidable physical and emotional challenges, unresolved conflicts come to surface and heart-warming friendships develop. The original soundtrack was written and performed by Ehud Banai. The film premiered at the Santa Barbara International Film Festival on February 7, 2017 and won the Best Documentary Film Award and the Audience Choice Award (https://en.wikipedia.org/wiki/My_Hero_Brother).
You can learn more about the film by visiting "My Hero Brother" website - https://www.myherobrother.org/
PLEASE NOTE
The film is in Hebrew with English Subtitles. English Voice Over and ASL Interpretation can be available by reservation ONLY - you can ask for these services when you enter your information in the registration page.
The movie screening will be followed by a moderated discussion with a panel of people with lived experience and families.
There is no entry fee but we are accepting generous donations at the door to cover the costs associated with bringing this event to our community.
---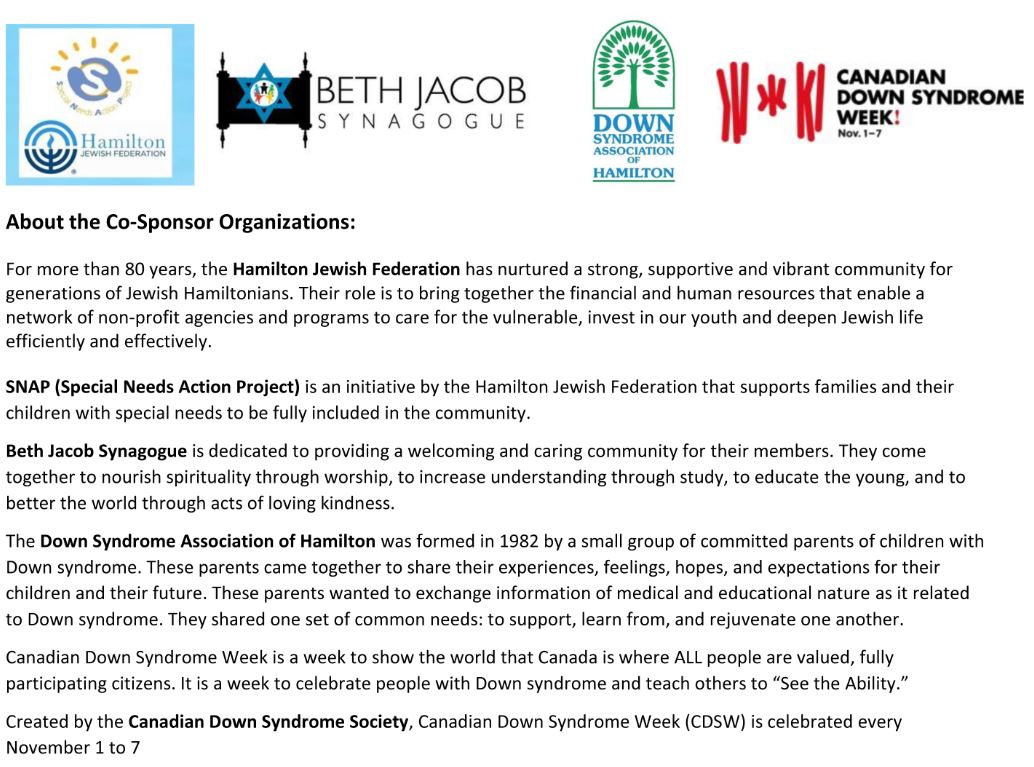 ---
Your Co-Sponsor organizations are very excited to welcome all!