Description
My Storytelling Journey – from Entrepreneur to Author-preneur
In this presentation, Del Chatterson will discuss how creative storytelling has been an important element of his communication strategies throughout his career from entrepreneur and business executive to consultant and writer for and about entrepreneurs. We will learn how both entrepreneurs and writers share important principles to be successful in their creative processes and their business management practices.
Del Chatterson's journey: Del is an experienced entrepreneur and business advisor, consultant, coach and cheerleader for entrepreneurs.
He started a computer products distribution business in the 1980s and grew it from zero into a $20 million-a-year business in just eight years. He has shared his knowledge and experience with other entrepreneurs for over two decades and more recently has published two business books and a series of novels about entrepreneurship.
Del is dedicated to the promotion of Enlightened Entrepreneurship and generating more support and understanding for entrepreneurs who make a positive contribution to society and recognize their responsibilities to their employees, their customers and business partners, their communities and the planet. Not the popular stereotype of selfish, greedy capitalists enriching themselves while abusing everyone else and ruining the planet.
In this session, you will learn:
The value of storytelling in communications strategies.

How Del's journey from Entrepreneur to Author-preneur has been based on many common principles that apply to both roles.

The strategies for success in writing, publishing and marketing books
Including an Author Book Signing and Special Sale.
*Presented in English
---
About Del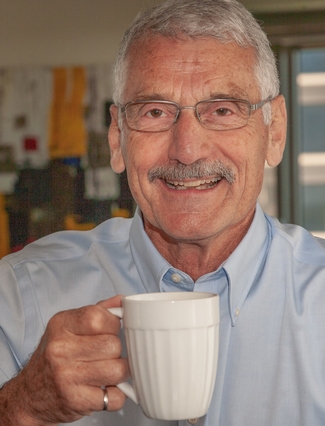 Delvin Chatterson is an entrepreneur and business advisor, consultant, coach and cheerleader for entrepreneurs. He has written extensively on business topics for decades and is now writing fiction with the Dale Hunter Series of crime novels and a short story collection in progress. Originally from the Rocky Mountains of British Columbia, Del has lived and worked for the past forty years in the fascinating French-Canadian city of Montreal, Quebec.
---
What is Sous les projecteurs?
We know that staying up to date on today's big ideas and tomorrow's big trends is a job in and of itself.
As the world's first working, learning and growing store – we are excited to introducing Sous les projecteurs: a new community gathering and learning space. Sous les projecteurs will engage communities with knowledgeable experts to both inspire, inform, motivate and educate.
Sous les projecteurs is a space accessible to persons that use mobility devices. We encourage people from all backgrounds to participate in our public programming