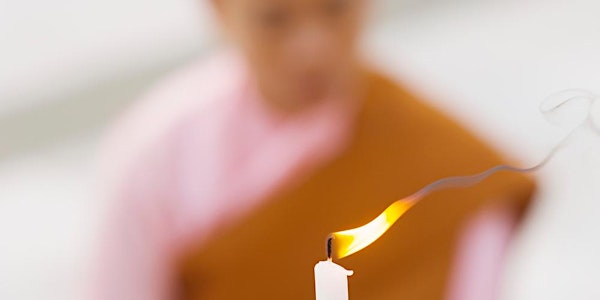 Myanmar (Burma) Photographic Adventure - w/ Albert Normandin & Marc Koegel
Photographic Tour to Myanmar (Burma) with Albert Normandin and Marc Koegel
When and where
Location
Yangoon International Airport Yangoon International Airport Yangoon Myanmar
About this event
Myanmar (Burma) Photographic Adventure - with Albert Normandin & Marc Koegel  
Join acclaimed photographers Albert Normandin and Marc Koegel for this very special photographic tour to Myanmar (Burma). With 15 trips over the last 14 years, Myanmar has stolen Albert's heart and it will not let go.
Here are some of Albert's thoughts about Myanmar:
Once you arrive you in Myanmar, the first thing you will notice are the golden temples, pagodas, and stupas dotting the countryside everywhere you look, I mean everywhere. With the warm tones of the landscape and the rich sunsets, Myanmar lives up to its name "The Golden Land".
Myanmar is predominantly a Buddhist country. In their daily lives, the people strive and pray for peace, happiness, and kindness. You will soon feel the warmth of these wonderful people.
Like many countries in Asia, Myanmar has wonderful landscape, historical sites, markets, festivals, etc… But what draws me back, again and again, is the beautiful, peaceful culture. It not been destroyed by outside influences yet. A visit to Myanmar is like going back in time.
I never imagined I would find a country that I would feel completely comfortable in, but then I found Myanmar. It is the safest country I have been to, by far. I come to Myanmar to find peace and happiness.
Albert Normandin, September 2019
During this 13 day photo adventure, Albert will share his passion for what is without a doubt one of the most enjoyable and photogenic places in the world. In fact, National Geographic photographer Catherine Karnow proclaimed, "Myanmar is the most photogenic place that I have ever photographed." 
Myanmar is a world treasure because of its warm-hearted, smiling people who make it a truly magical photography destination for capturing candids and compelling portraits of locals, including monks. The Burmese like being photographed!
Even though the people are reason #1 to visit Myanmar, it's bursting with cultural heritage and literally thousands of gilded pagodas spread across the country, offering countless opportunities for architectural shots as well.
Myanmar is also one of the safest travel destinations in the world, despite the distorted impression the media gives recently. Please read this article for more information. 
For a detailed day-by-day itinerary, please click below.
What's included in this Photo Adventure:
• Single Room Hotel Accommodation• Breakfast is included at hotels or breakfast box supplied if early flight or early travels.• Flight ticket(s) as mentioned in the itineraryo Flight from Yangon to Hehoo Flight from Heho to Mandalayo Flight from Bagan to Yangon• Porter fees at the airport in Myanmar where guide service is booked• Current fuel surcharges are included• Boat ticket(s) according to the itinerary / Boat to Mingun• English speaking throughout guide• Ground transportation in private A/C vehicle (24seater) with flexible timing• 1 complimentary bottle of drinking water and 1 cold towel per person per half day tour/ 2 bottles of water and 2 cold towels per person per full day tour.• Admission and zone fees according to itinerary
What's NOT included in this Workshop:
Flight to and from Yangon International Airport
Visa fees, drinks, personal expenses
Travel insurance (this is highly recommended) and personal expenses
Anything not mentioned above as included
Group Size:
A minimum of 6 and a maximum of only 8 (!!) participants
Please feel free to contact Marc directly anytime with your questions.
Please feel free to contact Marc directly anytime with your questions.