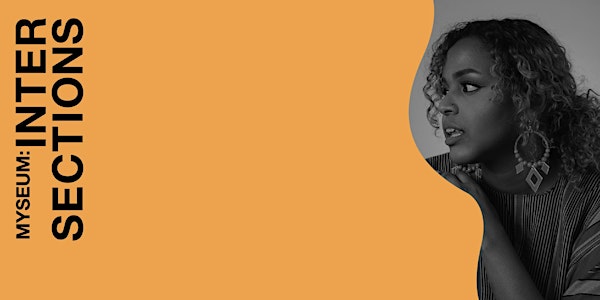 Myseum Intersections 2021: Dixon Road
A concert + conversation about Dixon Road, an upcoming musical by Somali-Canadian playwright Fatuma Adar.
About this event
ABOUT DIXON ROAD
Dixon Road tells the story of a Somali family who immigrate to Canada in 1991 as the civil war begins to tear their homeland apart. They settle in Dixon Road, in a neighbourhood near Pearson airport that is still the heart of Toronto's Somali community today.
Somali-Canadian playwright Fatuma Adar brings the history of Dixon Road to life with this new musical.
Join us to take in some performances from the upcoming musical, as well as a conversation between Fatuma Adar and Director Kimberly Colburn about Dixon Road and the inspirations behind the pieces as well as the play.
Dixon Road is A Musical Stage Company & Obsidian Theatre Company Co-Production. Originally developed as part of Obsidian Theatre's Playwrights Unit and commissioned by The Musical Stage Company with funding from The Aubrey & Marla Dan Foundation's Aubrey & Marla Dan Fund for new musicals. Special thanks to venue partner Toronto Union.
Musical arrangements: Adam Sakiyama
BIOS
Fatuma Adar is a writer and performer based in Toronto. In 2019 she was published in the anthology "Black Writers Matter" and her new musical "Dixon Road" had been shortlisted for Playwrights Guild of Canada's Stage West Musical Award. Fatuma is an alumnus of the Bars Workshop NYC at The Public Theater.
Kimberly Colburn is a freelance story editor and producer based in Toronto. She's been South Coast Rep's literary director (and co-director of the Pacific Playwrights Festival) and the literary manager at Actors Theatre of Louisville. Around the country, she has dramaturged dozens of world premiere and other productions, workshops, and readings.
Event Accessibility
Registration accessibility: Should you need any help registering/accessing registration through Eventbrite please contact us at info@myseumoftoronto.com.
Closed Captioning will be provided.
For accommodations such as ASL interpretation, please contact Festival & Programming Coordinator, Sarah Tumaliuan by email saraht@myseumoftoronto.com by June 18th and we will do our best to meet all requests.
If you have any additional requirements or accommodations, please let us know by emailing info@myseumoftoronto.com and we will do our best to accommodate.
About Myseum Intersections
Myseum Intersections is an annual city-wide arts and culture festival that explores Toronto through intersectional perspectives. This year's festival taking place April - June, 2021 adopts a new hybrid model, balancing socially distanced physical exhibits with virtual exhibits, events, and experiences.
Learn more at:
http://www.myseumoftoronto.com/exhibition/myseum-intersections-2021/
About Myseum of Toronto
Myseum is your Toronto museum. Our engaging programs and experiences showcase the history, spaces, culture(s), architecture, and people that represent Toronto's unique place in the world.
Please Note
We will email you the link for this event 24-48 hours in advance of the event.
In case of changes or cancellation we will do our best to notify you in advance via email.
This event will be recorded.