MY Voice is holding a yearly TownHall event to meet all volunteers and network!
About this event
MY Voice's Execs bring a fun party where you get to dress up in your favourite fictional character, play mystery games and other games, hear talks about why volunteers are so crucial to MY Voice's very important cause and make some friends!
Scared to come alone? Bring a friend! (everyone needs a ticket to help us pay for food)
Please come so we can put faces to names and acknowledge each other's successes!
*Dinner served at 7pm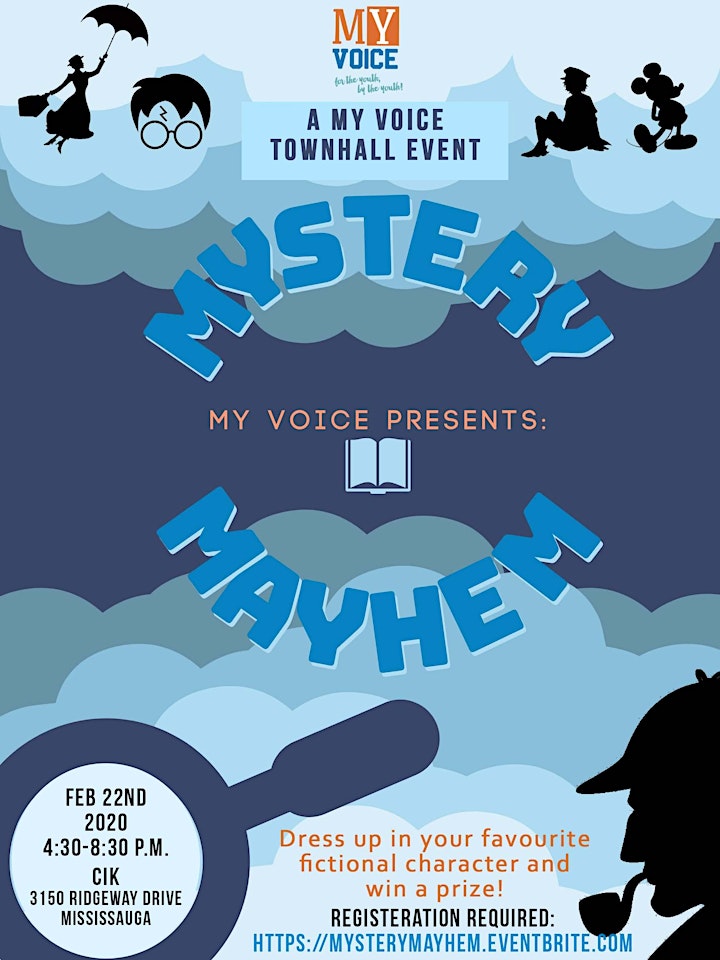 Organizer of Mystery Mayhem
MY Voice is a non-profit Muslim Youth project of DawaNet. We are by the youth, for the youth, and we work to empower young Muslims, engage them in the creative arts, elevate their voices, and facilitate dialogue on issues that matter to them. For the past 4 years, we have published MY Voice Magazine - a magazine with a 100% youth-based editorial team of writers, editors and designers. To find out more about us, visit myvoicecanada.com