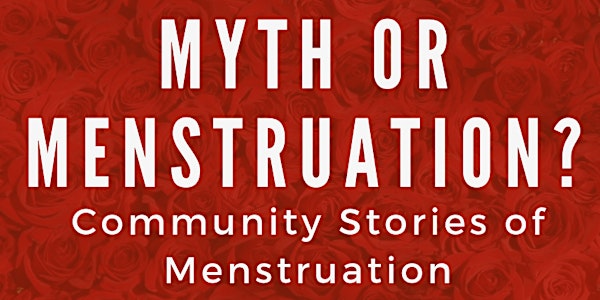 Myth or Menstruation? Special Edition of Fact or Friction!
When and where
Location
Cafe Pyrus 16 Charles St W Kitchener, ON N2G 1Y6 Canada
Description
DEADLINE EXTENDED! Submit your story now!

The Sexual Health Options, Resources & Education (SHORE) Centre, is a non-profit, sex positive, pro-choice organization located in downtown Kitchener offering pregnancy options support and education services. As part of our education services we are hosting our third annual event "Fact or Friction: Community Stories of Sex Education" to showcase the importance of early, inclusive, and continuous sex education. This year however, the theme will be "Myth or Menstruation" as a way of acknowledging, de-stigmatizing, and celebrating menstruation.
For this event we will be collecting and sharing people's memorable menstruation stories. These stories can be about any period topic including (but definitely not limited to):
• first period story or first experience with a period
• first time you learned what a period/menstruation was
• myths about menstruation
• funny period story…the list goes on!
These stories do not need to be personal experiences and you do not have to menstruate to participate. We can all benefit from hearing different perspectives on how menstruation has influenced our lives in both positive and negative ways. If you would like to share your story live, you will have the opportunity to do so at this community event on March 27th 2019. If you do not wish to share your story live, you can still submit it, and we will post it on our blog and social media pages.
Stories are submitted through this form.
We will be collecting menstrual care products for the food bank at this event! If you plan on attending, consider bringing some menstrual products for donation.
Must be 18 years of age or older to submit a story.
Deadline for submissions is March 8, 2019.