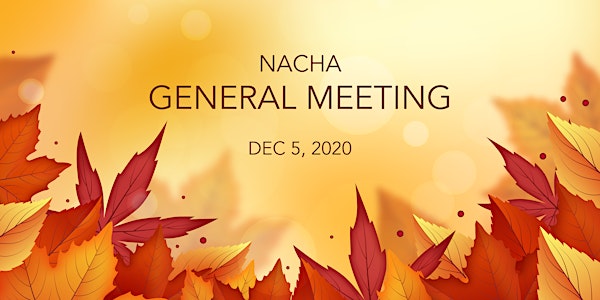 NACHA Budget General Meeting
You are invited to take part in our 2020 Budget General Meeting.
About this event
You are invited to take part in our 2020 General Meeting. Each housing co-ops will need to appoint a Delegate who will vote on their behalf to:
▨ approve the proposed NACHA 2021 Budget;
▨ elect 3 Board Positions*; and
▨ address any Resolutions submitted for consideration; and
▨ Transacting such further and other business as may properly come before the meeting or any adjournment thereof.
* Only Class "A" Members in Good Standing may vote to elect new Board of Directors. (NACHA Bylaws 6.1)
NACHA members are entitled to register one voting delegate and one alternate.
Participants can represent only one co-op/organization as a voting delegate. As long as the co-op has registered a Delegate and an Alternate any additional co-op member or staff may attend the event as Observers.
Co-ops and other groups that are not yet members of NACHA are also welcome to attend.
There are no fees to attend the Business Meeting.
DOCUMENTS
Proposed NACHA Budget 2021 Notes