About this Event
The Candle and the Flame
A girl with the fire of a Dunni. A city scarred by violence.
Fatima lives in the city of Noor, a thriving stop along the Silk Road. There the music of myriad languages fills the air, and people of all faiths weave their lives together. However, the city bears scars of its recent past, when the chaotic tribe of Shayateen djinn slaughtered its entire population — except for Fatima and two other humans. Now ruled by a new maharajah, Noor is protected from the Shayateen by the Ifrit, djinn of order and reason, and by their commander, Zulfikar.
But when one of the most potent of the Ifrit dies, Fatima is changed in ways she cannot fathom, ways that scare even those who love her. Oud in hand, Fatima is drawn into the intrigues of the maharajah and his sister, the affairs of Zulfikar and the djinn, and the dangers of a magical battlefield.
Nafiza Azad weaves an immersive tale of extraordinary magic and the importance of names; fiercely independent women; and, perhaps most importantly, the work for harmony within a city of a thousand cultures and cadences.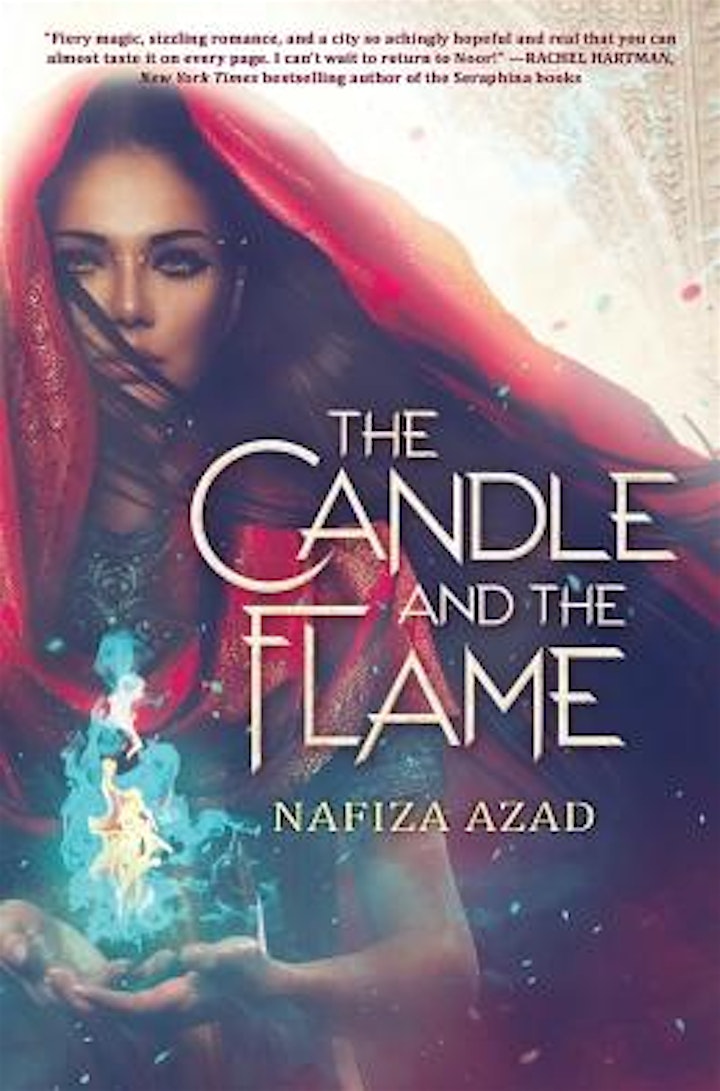 Nafiza Azad is a self-identified island girl. She has hurricanes in her blood and dreams of a time she can exist solely on mangoes and pineapple. Born in Lautoka, Fiji, she currently resides in BC, Canada where she reads too many books, watches too many Kdramas and writes stories about girls taking over the world. Her debut YA fantasy, The Candle and the Flame, was released by Scholastic in 2019.
The Word on the Street Lethbridge is an award-winning festival run by the Lethbridge Public Library, dedicated to celebrating the written word and advocating literacy. Check out our full festival schedule at http://thewordonthestreet.ca/lethbridge
This event is presented with the support of the Lethbridge Herald, and the Friends of the Lethbridge Public Library. ASL (American Sign Language) interpretation is provided with the support of Teamworks Training Institute and Select People Solutions.