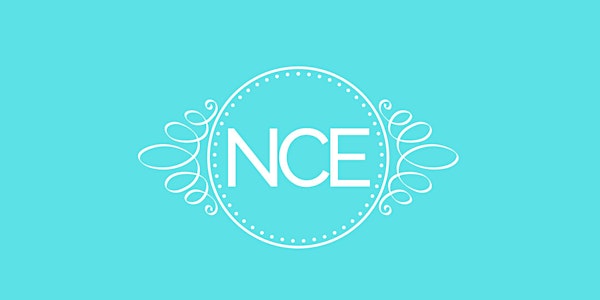 Nail Tech Course
Join us for a two full-day nail workshop with Suzie from Nail Career Education, for ALL LEVELS!!
When and where
Location
2787 Jacklin Rd 2787 Jacklin Road Victoria, BC V9B 2X9 Canada
Refund Policy
Contact the organizer to request a refund.
Eventbrite's fee is nonrefundable.
About this event
Certified 2 Full Day Workshop with Suzie
In this two day information packed hands on workshop, you will learn the skills and how to create your first set of nails. How to prep right up to finishing work and everything in between.
You can select your product of choice. Learn with Gel or Acrylic. The 'right' information to build a correctly structured nail is in the information Suzie will share with you.
During this Workshop you will Learn:
•Correct nail prep
•Details of Form application
•The importance of application placement
•Apex/structure/sidewalls/free edge
•Sculpting & shaping/filing & finishing with Efile & Hand Files
•Gel polish application and all the secrets for a flawless finish
Suzie will share her trade secrets to developing clientele and how to keep them coming back even when you are learning.
If you can't decide which product you'd like to start with that's okay, once you purchase your ticket Suzie will connect with you to help make that decision.
Suzie can't wait to begin 2023 by sharing her technique with you in your new nail journey.
$1800 Includes $800 Full Kit
Suzies Workshops are very hands-on. Suzie teaches every minute of the class. Every student gets their own station and Suzies provides one on one demos with every student. Suzie designs the workshop tailoring education to every students' needs. Whether you are just starting out or you are experienced you will change your nail game with the 35 years of knowledge Suzies is eager to share.
How to get to NCE Headquarters and how to get around!
YYJ AIRPORT - This is where you'll fly into if you're flying. It is 30 minutes by car from the airport to our headquarters. You can grab a cab out front, or rent a car at the airport (reserve the car beforehand)
SWARTZ BAY FERRY TERMINAL - If you are taking a ferry from Vancouver, set yourself to arrive at Swartz Bay. This is about 40 minutes to our headquarters via car. You can hop on the bus or grab a cab out front of the terminal.
HOTELS - There are three hotels within a 10-minute drive from NCE headquarters.
Four Points by Sheraton Victoria Gateway - http://bit.ly/3Zgg7wf
Holiday Inn Express & Suites Victoria (Colwood) - http://bit.ly/3GmSVns
The Westin Bear Mountain - http://bit.ly/3jNrTxM
Downtown Victoria is about 20 minutes via car from NCE. If you prefer to visit and stay downtown Victoria.
RESTAURANTS - There are many restaurants near NCE headquarters. Here are a few of our favourites that are within walking distance:
Sabhai Thai - Across the road
Green Leaf Bistro
Island Poke
Browns Socialhouse Langford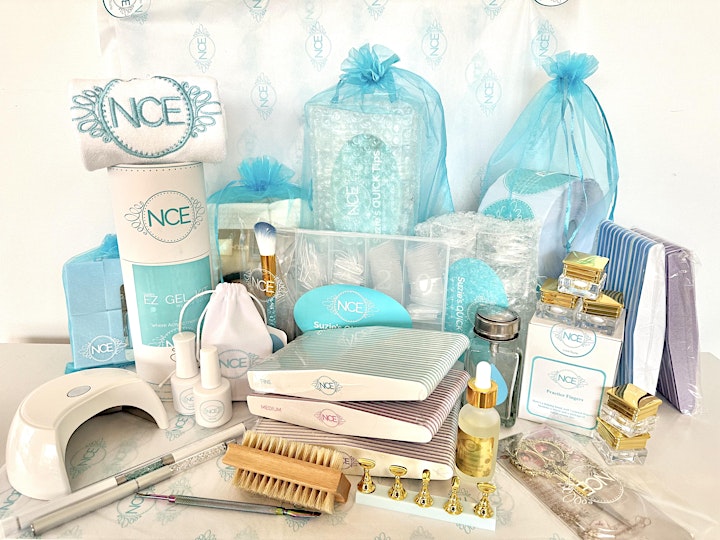 What's Included in the Kits?
GEL KIT (pictured above)
Suzie's EZ Gel Kit
Suzie's Mini Lamp
Suzie's Glass Nails
Suzie's Quick Tips:
Coffin Long
Long Stiletto
Medium Square
Suzie's 'Nuke It' Apron
Suzie's 'NCE' Towel
Lint-free Cotton Napkins
Bridge Gel Adhesive
Reveal Topcoat
Nail Tip Bar
NCE Gel Brush
Wooden Nail Brush
Hybrid Gel Brush
Duster
Premium Files:
25 Pack of Fine
25 Pack of Course
25 Pack of Medium
Seven Pack of Sanding Spounges
Six Pack of Smooth and Shine
500 Roll of Button Forms
Practice Fingers
Six Pack of Mica Mixer Collection
Glass Dispenser
Suzie's Premium Cuticle Oil
Suzie's Scissors
Big & Little Scoop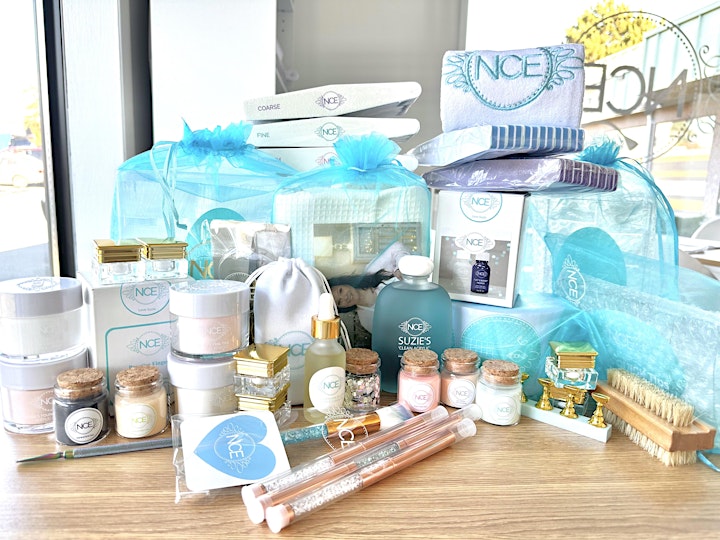 ACRYLIC KIT
Five, 1 ounce coloured acrylics
'Ewww David' - Black
'Worlds Best Boss' - Yellow
'Fold in the Cheese' – Coral
'Best Wishes, Warmest Regards' – Vintage Linen Colour
'Boom Roasted' - Mint
Suzie's Premium Acrylic Powders: Soft, White, Foundation, Pink, Pink Tint, Clear Cap - Make a six-pack!
Practice Fingers
Big Scoop, Little Scoop
Acrylic Oval #6 Synthetic Brush
Suzie's Cuticle Oil
Suzie Duster
Blue Nail Tip Bar
Jem Jab
Disco Squares
Glass Dispenser
Suzie's Clean Acrylic Monomer four Ounce Bottle
Suzie's Premium Gold Scissors
Suzie's 'Nuke It' Apron
Suzie's Premium Files
25 pack of Course
25 pack of Medium
25 pack of Fine
Seven pack of Sanding
Six pack of Smooth and Shine
Wooden Natural Hair Nail Brush
Suzie's White Logo Towel
'Let's bond', 'Let's Prep' Duo pack
Full roll of Suzie's Button Forms