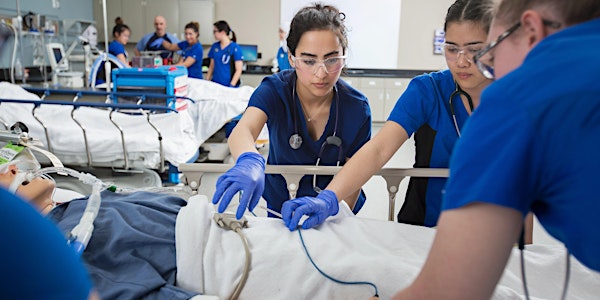 NAIT Health and Life Sciences Interview Preparation Workshop
Attend this online workshop to practice strategies for different types of interview questions and receive feedback with Q&A at the end.
About this event
This is the live version of Part 3 - Practice section of the NAIT Health and Life Sciences Program Interview Workshop.
This workshop will be made up primarily of strategies and practice time using sample questions (90 minutes). In past workshops we have received feedback that the small group practice is most valuable to feel more prepared and confident for the future Health Program Interview! The last 30 minutes will be for your questions about the interview and selection process. Take note that there are changes to the application dates/deadlines that might impact your plan of when to apply.
You will need a computer/mobile device with a webcam in a private location to participate in this session.
We encourage you to review the other sections in recordings available on NAIT's Program Interview webpage prior to attending the practice session. Viewing these recordings should take 75 minutes.
"Part 1 - Prepare" includes why we do the interviews and what to expect after applying to NAIT. Includes updated information on the Application and Admissions process.
"Part 2 - Presentation" covers online interview communication tips as well as how to set up your room, technology and web camera to make the best impression.