Event Information
Refund policy
Contact the organizer to request a refund.
Eventbrite's fee is nonrefundable.
Naked Yoga Online Class with Ashanti I invite you to have a new experience, and dive deeper into your self, through Naked Yoga.
About this event
About the Naked Yoga Class
You'll learn to relax the mind, reduce stress, feel the connection of your body, while increasing vitality, strength, flexibility.
This is the yoga for self-acceptance. Letting go of shame, self-criticism, self-judgment. This is a practice of feeling good in your body/mind and being free. It is an invitation to honor our body as a temple.
Ashanti nude yoga class is made for all of you that reach this page, regardless gender identity, or ability level. Except if you are under 21 years old.
Let's naturalize what is natural by being naked together.
PRICE
Single class $31,00 + $2,91 fee
Private Naked Yoga $90,00 per session
Price is in Canadian Dollar
www.thebodypath.com
You can book your private session or single class at www.thebodypath.com
CLASS DURANTION
01h:15
AVAILABILITY
Every Wednesday at 06:30 pm Eastern Time (Montreal Time)
Ashanti and Body Path values your privacy and safety. With love we are creating a respectful, peaceful and fun environment for everyone. We appreciate your support and understanding as we are new offering online services. Please be patient with us!
RULES
Each session is hosted online and requires the participant to have their microphone OFF, and camera ON.
Any misconduct will result in being excluded from the class and from any future bookings, no refund will be given.
Please book your class online in advance through this page or our website www.thebodypath.com
For everyone's privacy and safety, no recording available.
CANCELATION POLICY
Please make sure you will be able to participate. If for some reason you can not attend the class, a class credit is given, and you will be able to attend it in the following week only. After that, the ticket will be expired.
No refund available.
Thank you for your understanding!
PREPARATION FOR THE CLASS
You will receive the Google Meet link by e-mail as soon as you book your class.
Make sure that you are connected and ready to start at least 5 minutes before our session, the Google Meet will open about 15 min before the class.
You will click in the link you received by e-mail and press "JOIN" and wait for the teacher to let you in.
You will need a yoga mat, water bottle, small towel for sweat.
Please check your email "SPAM" folder in case the Google Meet invite doesn't make it to your inbox.
Ashanti's e-mail address in case you have question about the class: ashantiairbender@yahoo.com
The Classes will be held in Belize by Ashanti at 6:30pm in Eastern time (ET) Montreal Time
With collaboration of Body Path from Montreal, Canada
Online booking ONLY.
Every Wednesday at 6:30 Eastern Time - Montreal
Duration : 01h15m
My Yoga journey...
On February 23rd, 2010, I took my first yoga class with a teacher in San Ignacio, Belize (located in Central America). The Hatha yoga session taught by Katherine Devine stimulated my body, relaxed my mind and allowed my soul to experience an incredible level peacefulness unlike anything I felt before. All layers of my being were in complete harmony. I was experiencing utter bliss. I aimed to experience that indescribable level of joy always and that is what initially kept me returning to yoga.
Early on, the yoga postures revealed how weak, tight and off-balance my body was. The more advanced asanas intrigued me. I was determined to create more space in my body to experience greater freedom to move and be. Even though inversions terrified me, I was eager to overcome my crippling fear and be liberated. I practiced consistently to improve my physical strength. Along the way, my mental and spiritual strength also increased.
But it wasn't until I embarked on a 200-hour yoga teacher training with Kate in 2012 that my heart began to open (after much struggle) to some philosophical teachings of yoga. Having an open heart radically transformed me. I became more accepting of people who shared different views than mine. More compassion was developed and I became more forgiving.
Perhaps the biggest transformation yoga created in my life was a shift from being a constant worrier to a warrior. It taught me how to let go. Surrendering. We cannot control everything and that is a blessing. If we were in full control, imagine how much more overwhelmed we would be!
In 2015 I took my first 200-hour yoga teacher training through Ma'alabi in Belize covering Hatha, Yin and Chair Yoga. And my second one was in 2017 in Belize through The Baptiste Institute and it covered Baptiste Power Vinyasa Yoga. I have gained insights from workshops and trainings with local and international teachers. I also have gained experience from almost 11 years of practice, on and off the mat.
It would be my honor for you to allow me to guide you in this beautiful, life-changing journey.
Ashanti's e-mail address: ashantiairbender@yahoo.com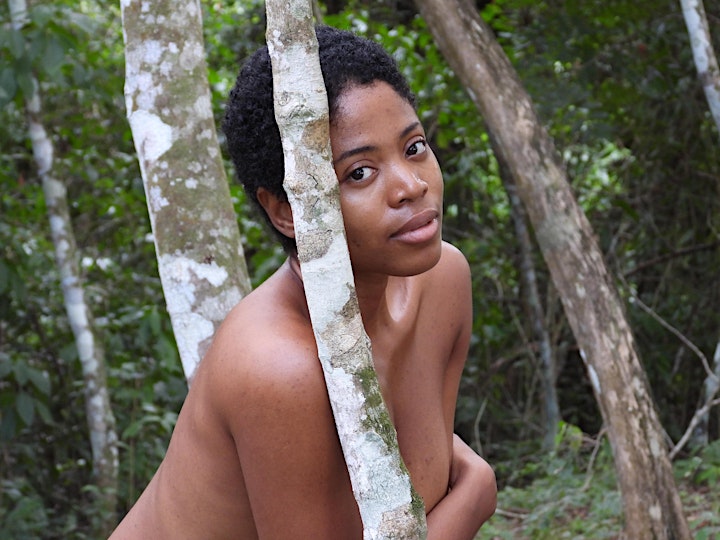 Location
Refund policy
Contact the organizer to request a refund.
Eventbrite's fee is nonrefundable.