Celebrating the life and legacy of Nan Yeomans.
About this Event
** Please note,
this event is being postponed. Thank you.
________________
Nan Yeomans Art for All
Art for All is an exhibition that celebrates Nan Yeomans' life in the Kingston art making community (1923-2004) and her legacy in the creation of the Yeomans Bursary for Aspiring Artists and Artisans with the Community Foundation for Kingston & Area.
We invite you to view and shop Nan's 'Affordable Treasures' with proceeds building the endowment. Generous gift certificates are included for future framing to be sold at modest prices. We appreciate your support!
To learn more about Nan's life, and past grant recipients, please visit: www.nanslegacy.com
Exhibition: Friday, March 27th - Monday, March 30th, 2020
Gallery Hours: 10 AM – 6 PM
Opening Reception
When: Thursday, March 26th at 6:30 PM -8:30 PM
Be the first to pick up an Affordable Nan! Come celebrate how artists enrich our community! Enjoy rollicking live music, cheese, charcuterie & refreshments provided by General Brock's Commissary. Cash only. ATM on site.
LOCATION
Tett Gallery, 1st Floor, Room 109
Tett Centre for Creativity & Learning
370 King Street West, Kingston, ON
SPONSORS
Delightfully Different Tea Room
Tett Centre for Creativity & Learning
Modern Fuel Artist-Run Centre
Creative Framing
City of Kingston
General Brock's Commissary
GETTING HERE
Public Transit and Active Transportation
The Kingston Xpress bus stops right in front of the Tett. Learn more: https://www.tettcentre.org/about/location
Weekend Parking: Saturday and Sunday
Parking is free all day Saturday and Sunday in the lower parking lot unless there is an event taking place on site.
About the Nan Yeomans Grant for Artistic Development
The Nan Yeomans Grant for Artistic Development aims to help young promising artists and/or artisans working in visual media to further their artistic growth and education. Totalling $2,500 in value and awarded annually to one individual, this grant is intended for training or focused creation. Applications are assessed by a peer jury based on the eligibility of the proposal and the artistic merit of the applicant. This grant is made possible through an endowment fund administered by the Community Foundation for Kingston & Area with the selection process administered by the Kingston Arts Council.
Learn more: http://www.artskingston.ca/nan-yeomans-grant-for-artistic-development/
Don't miss...
KIDS CREATIVITY CLUB
Join us for a special Kids Creativity Club, as we celebrate the life and legacy of local artist Nan Yeomans! Enjoy turtle-themed crafts in the Activity Room, and explore the work of Nan Yeomans in the Tett Gallery. Affordable original art and prints will be available to purchase, in support of the Nan Yeomans Grant for Artistic Development. The Annual Grant supports aspiring artists and artisans.
When: Saturday, March 28th 10am-12pm
NAN YEOMANS TALK & TEA
Drop by the Tett Gallery for a 'cuppa' tea or coffee and delectable desserts from Delightfully Different Tea Room! Enjoy a short presentation about Nan Yeomans art and life, and learn how her love of community now supports local artists and artisans. View a unique collection of Nan's artworks, and select an affordable 'Nan' as a keepsake or gift, and add to the bursary!
When: Sunday, March 29th 2 PM – 4 PM
All ages welcome. Free to attend. Drop-in or RSVP today!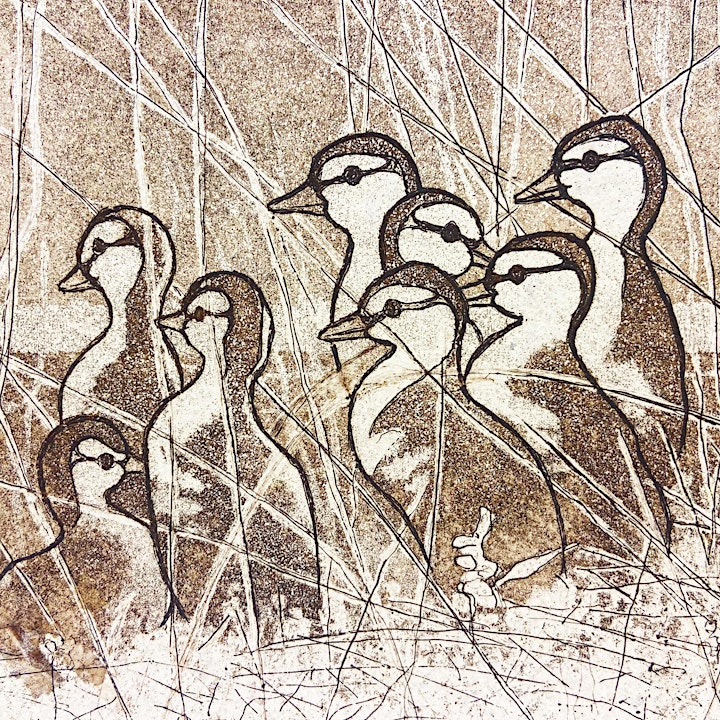 "...Nan's selflessness, her dedication to her art and to her community, and her affection for all living things make her a model for many to positively reflect upon. She had eclectic and progressive interests and made enjoying nature and her art her focal points. Her devotion to her beloved pet Tommie Turtle had been publicly celebrated and entwined with her reputation in the community. Her humble nature and modestly sized art works, her quirky combinations of elements, her recognition of local settings, all made her one of 'us', a regular person, doing what she loved, finding contentment and joy in creating art to be shared with others."
Learn more: https://www.nanslegacy.com/about