Nanoscale Flow Cytometry for Cancer, Infection, and Disease
Description
Meeting Features:

1) Talks from top Canadian and US researchers who study extracellular vesicles and viruses by nanoscale flow cytometry in the fields of Cancer, HIV, Kidney Disease, Hypertension, Muscular Disease, and much more
2) Talks featuring applications and techniques used in flow cytometry
3) Vendor show featuring products for flow cytometry and nanoscale flow cytometry applications
4) Hands-on tutorials for antibody panel design and flow cytometry data analysis
5) Hands-on workshop for nanoscale flow cytometry on Wednesday October 24, 2018 - see below for details

6) Student & Trainee Travel awards
7) Networking opportunities with researchers and core labs working on nanoscale flow cytometry
Agenda:
List of Speakers coming soon!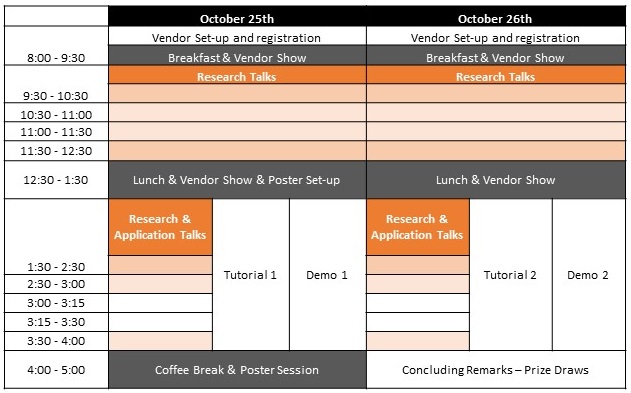 ---


Nanoscale Flow Cytometry Hands-On Workshop:
Wednesday October 24, 2018
This two-hour hands-on workshop will cover basic instrument set-up for NFC using the Beckman Coulter Cytoflex. We will be comparing enveloped virus, polystyrene and silica beads for use as standards. Prior experience with flow cytometry is mandatory. There will be two session, 10 spaces per session (max. 2 people/ instrument). $85/attendee. Contact flowcore@uottawa.ca for Workshop Registration.