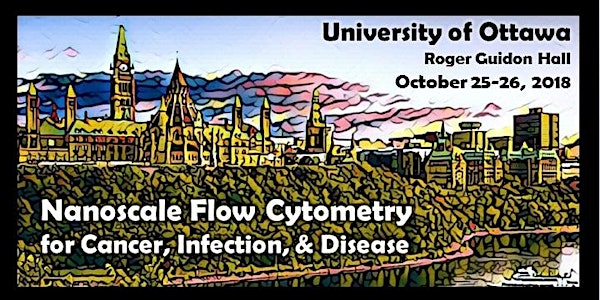 Nanoscale Flow Cytometry for Cancer, Infection, and Disease
Event Information
Location
University of Ottawa (Roger Guindon Hall)
451 Smyth Road
Ottawa, ON K1H 8M5
Canada
Refund policy
Refunds up to 30 days before event
Description
Meeting Features:

1) Talks from top Canadian and US researchers who study extracellular vesicles and viruses by nanoscale flow cytometry in the fields of Cancer, HIV, Kidney Disease, Hypertension, Muscular Disease, and much more
2) Talks featuring applications and techniques used in flow cytometry
3) Vendor show featuring products for flow cytometry and nanoscale flow cytometry applications
4) Hands-on tutorials for antibody panel design and flow cytometry data analysis
5) Hands-on workshop for nanoscale flow cytometry on Wednesday October 24, 2018 - see below for details

6) Student & Trainee Travel awards
7) Networking opportunities with researchers and core labs working on nanoscale flow cytometry
Speakers:
Jennifer C. Jones & Joshua Welsh –

National Institutes of Health, Center for Cancer Research
Joanne

Lannigan

–

University of Virginia Flow Cytometry Core Facility
Desmond Pink –

Nanostics

, Inc. & University of

Alberta
John Tilton

– Case Western Reserve University
Maziar

Divangahi

– McGill International TB Centre
Martin Richer

– McGill University

Lakshmi Krishnan - National Research Council - Immunobiology


Catherine Martel - Montreal Heart Institute

Carolina Ilkow - University of Ottawa & OHRI


Vera Tang - University of Ottawa Flow Cytometry Core Facility
Agenda: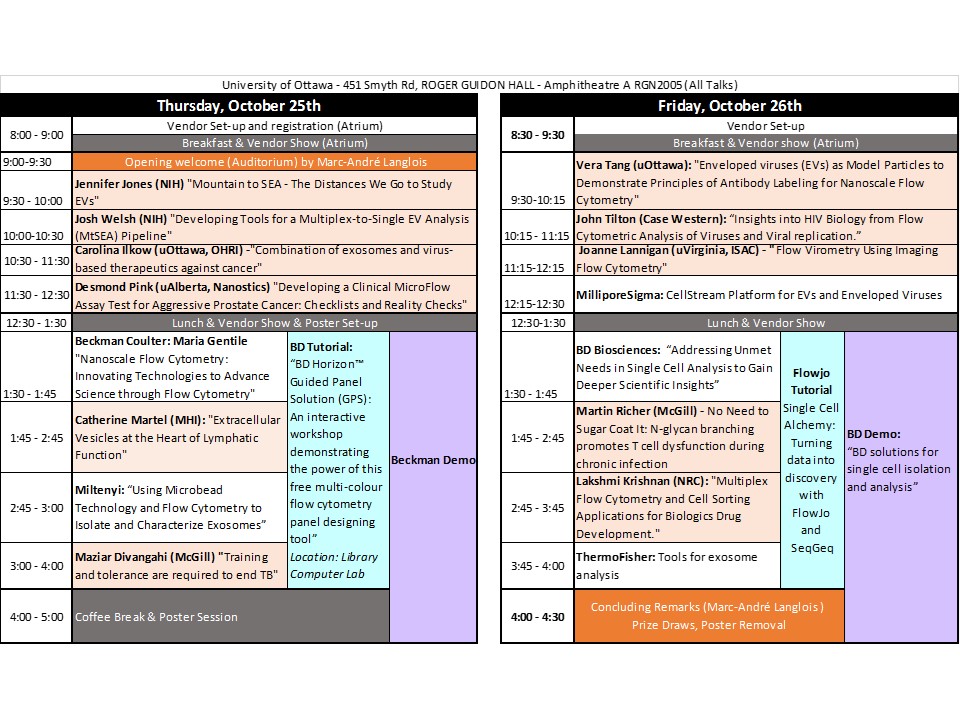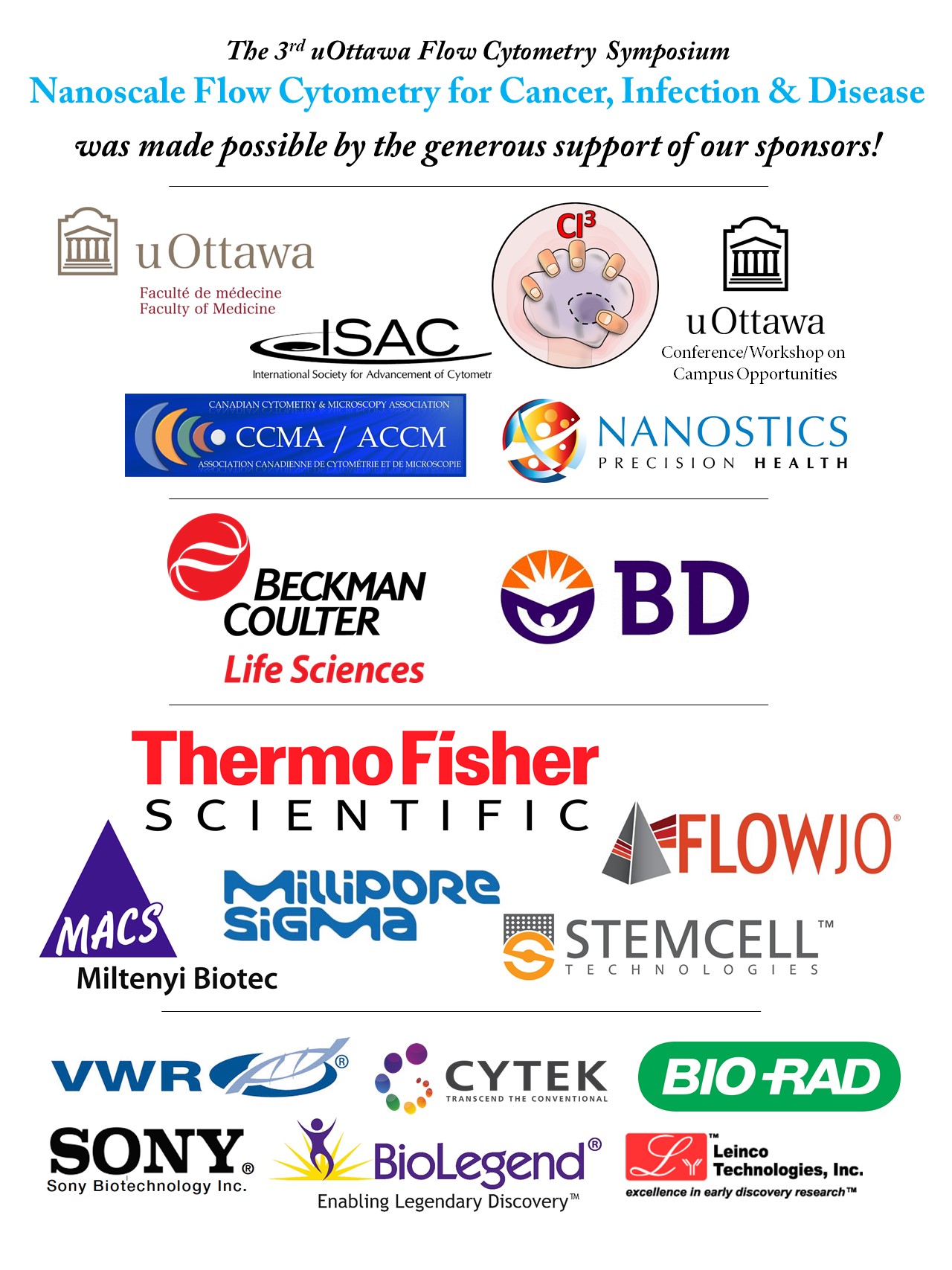 Poster Presentation Abstract Submission & Travel Award Applications

All poster abstract submissions that qualify will be considered for a travel award. To be eligible for the travel award, research must utilize flow cytometry as the main method of data acquisition and the attendee must either be a student, junior trainee, or junior shared resource lab member. Special consideration will be given to research highlighting Nanoscale Flow Cytometry. Deadline for submission is September 28, 2018.
Please submit your abstracts here

---


Nanoscale Flow Cytometry Hands-On Workshop:
Wednesday October 24, 2018
This two-hour hands-on workshop will cover basic instrument set-up for NFC using the Beckman Coulter Cytoflex. We will be comparing enveloped virus, polystyrene and silica beads for use as standards. Prior experience with flow cytometry is mandatory. There will be two sessions, max. 2 people/ instrument. Space is limited $85/attendee. Contact vtang@uottawa.ca for Workshop Registration.
Date and time
Location
University of Ottawa (Roger Guindon Hall)
451 Smyth Road
Ottawa, ON K1H 8M5
Canada
Refund policy
Refunds up to 30 days before event