Description
What's the story of your business? How about your clients? How do you share about it with others, and how do you give an opportunity for others to share it forwards?
Nora Eastwood is a Senior Account Manager at YULU PR, an award-winning PR & impact relations agency based here in Vancouver. At June's Good Work Society meet up, she'll be sharing about the work that YULU PR has done with their clients to create powerful story-telling narratives that garner the right kind of attention. Through their creative and thought-provoking campaigns, this agency measures success not only through circulation metrics, but by their social and environmental impact.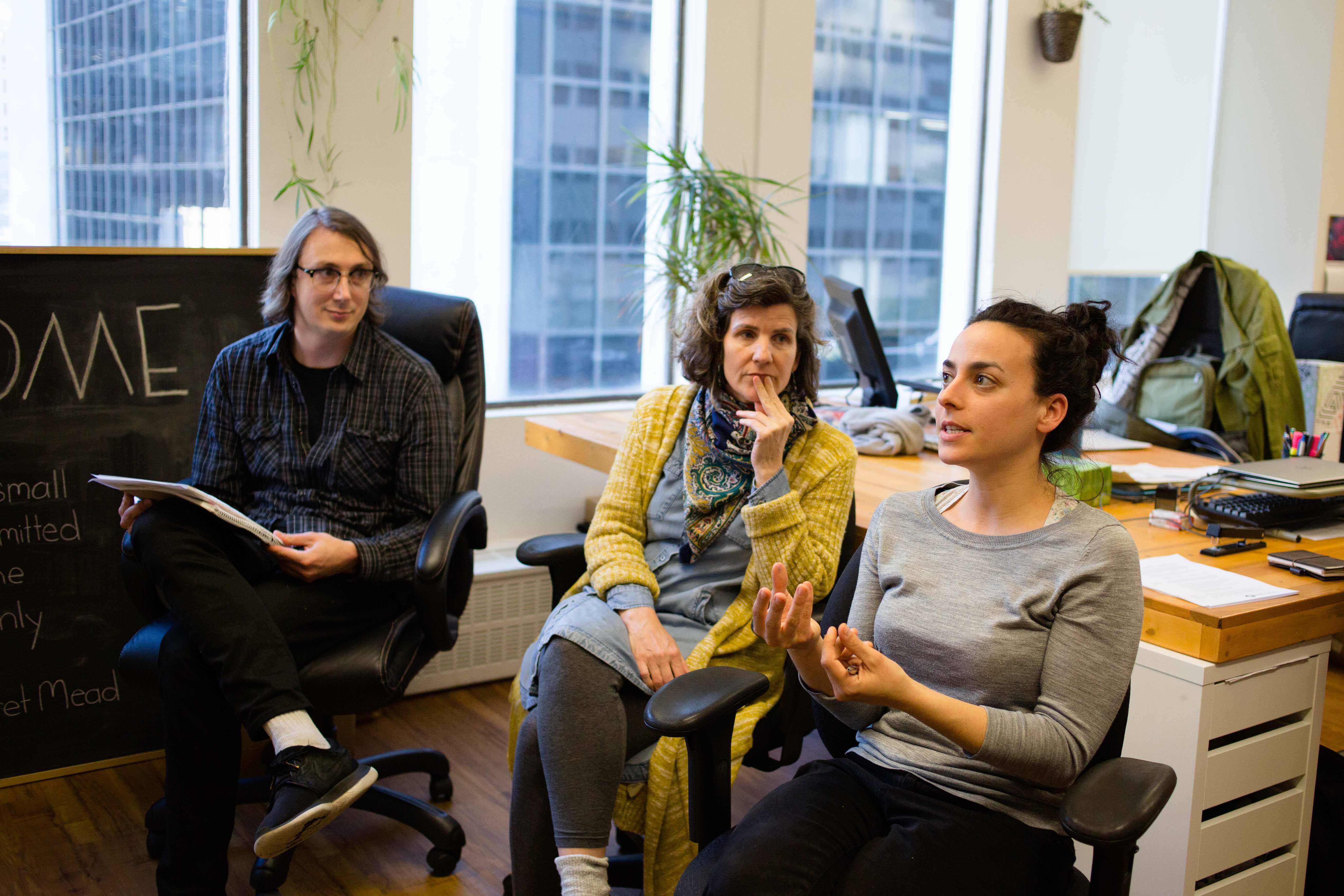 About Nora:
Nora Eastwood is a Senior Account Manager at Yulu PR, a social impact-focused communications agency.
Originally from Ireland, Nora worked in politics and in a corporate PR agency where she consulted clients such as Dell, ONE Campaign, and Microsoft.
Nora now leads impact consultancy and strategic communications for a number of non-profit, environmental and B Corp clients at Yulu. She was part of the team at Yulu that recently won the top global PR award for their work with Squamish-based clean energy company, Carbon Engineering.
About Yulu PR:
Yulu is an award-winning PR & impact relations agency that champions social innovation by sharing stories that matter. They are a proud B Corporation and partner with
socially innovative organizations that see beyond the bottom line and think beyond the status quo. Their clients, whether they're finance, lifestyle, healthcare or social enterprise, are redefining entire industries with the fundamental idea that environmental and social responsibility aren't just buzzwords, but the cornerstones of a truly holistic kind of success. A revolution is happening at the junction of creativity, commerce and social consciousness. Yulu isn't watching it happen from the sidelines—together with client partners, their leading it.
www.yulupr.com
Organizer of Narrative storytelling for impact-driven companies
Good Work Society brings together freelancers, small businesses, contractors and consultants who all have one focus: to work with purpose-driven clients and support them in fulfilling their mission. Our goal is to give you a community of people with similar values and going through the same experiences so you can network, collaborate and learn how to create a thriving business while also doing meaningful work.
Through monthly events, you'll experience talks, presentations and workshops from leaders in this space. We have had presenters who work in or founded B Corporations, social enterprises, nonprofits, agencies, and consultancies. Through their knowledge and community discussions we'll all work together to develop a variety of skills covering:
Marketing and Position

Networking and Sales

Productivity

Finance

Public Relations

Storytelling

And so much more...
What people are saying:
"Excellent events & I always learn something new & leave feeling connected & energized"

"This is a great initiative, thanks so much for doing this"
Join us at this upcoming event, and connect with us on Instagram to discover how you can join this community and help support the social impact and B Corporation movement in BC.