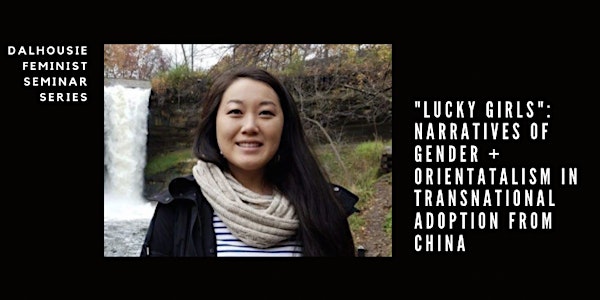 Narratives of Gender + Orientalism in Transnational Adoption | LiLi Johnson
Dalhousie Feminist Seminar Series Event, Friday 3 December 2021.
About this event
LiLi Johnson is an Assistant Professor of Gender & Women's Studies and Asian American Studies. She completed her Ph.D. at Yale University in American Studies with a certificate in Women's, Gender & Sexuality Studies. Her research focuses on Asian American racial formation and multiculturalism, family and kinship, and cultural studies of science. She is currently working on a book project titled Family Conceptions: Technologies of Asian American Family Formation, which theorizes different technological systems and non-biological forms of kinship to examine Asian American family formation from the twentieth century to the present.
Organizer of Narratives of Gender + Orientalism in Transnational Adoption | LiLi Johnson