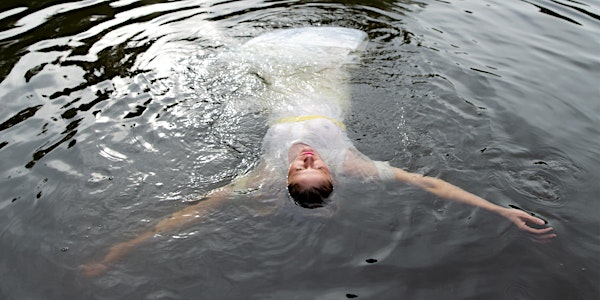 Natal Hypnosis Intensive for Expectant Parents and Birthworkers
A visionary new technique for families and birthworkers: integrating meditative states, mythological narratives and embodied healing
When and where
Location
390 Cherry St 390 Cherry Street Toronto, ON M5A 0E2 Canada
Refund Policy
Contact the organizer to request a refund.
Eventbrite's fee is nonrefundable.
About this event
This intensive hypnosis atelier will provide you with deep and lasting skills for nervous system regulation, relaxation and self healing.
This is a class for soon-to-be parents their support persons, doulas, midwives and healers who want to develop trust, agency and acceptance in regards to birth, babies and bodies.
Utilizing the singular experience of birth as teacher, the tools you learn will serve you and your family for the rest of your lives. Attendees will not only learn self-hypnosis but also how to apply accessible hypnosis, meditation and breathing techniques Andrea calls "Spiritual First Aid" which you will be able to call upon for the rest of your lives.
In this workshop, you'll learn to ground into your body, harness your mind and celebrate your own spiritual language. Hypnosis is akin to a supercharged meditative state wherein we can soothe and synthesize all aspects of self creating a space of power, joy and flow.
Through hypnosis we can learn to piggy back onto the rhythmic surges of the birthing body in order to open and surrender to one's own natural progression.
**Please Note: Registration is PER family/couple or PER birth worker**
**Scholarships are Available to all First Nations people of Turtle Island~enquire within
*************
Andrea Young is the founder of Young Ascension Hypnosis and her teaching lineage The Order of the Infinite Fountain. She has been practising her craft since 2015 and began teaching her unique eco-mystical hypnotherapy system in 2020.
She believes that by ritualizing rites of passage such as birth we can bond baby and parents creating a foundation for happy healthy family units which in turn can heal society as a greater whole.
Her practice is informed by the works of scholar and scientist Dr. Robin Wall-Kimerrer, trauma and ADD expert Dr. Gabor Maté, ethnobotanist and cultural anthropologist Wolf Dieter-Storl, Vajrayana teacher Dr.Reginald A. Ray of Dharma Ocean, prolific author and herbalist Rosemary Gladstar, Starhawk of the Wiccan Reclaiming tradition and of course the birthing pioneer Ina May Gaskin. Young draws inspiration from her farming community in Potton, Quebec where she is building a retreat centre and artist residency with her students. Her own herb and plant work is the guiding force behind all she does and grounds her practice in the sacredness of the Earth herself. After all she says, "you can't argue with a tree".
Andrea will be joined by Taoist Teacher and TCM professor Jordan Whitten for a unit on Taoist Embryology.
*************
Jordan Whitten, PhD
Jordan is a practitioner of Daoist Medicine, which predates Traditional Chinese Medicine (TCM).  It is a form of healing that is esoteric while remaining deeply grounded and pragmatic.
He has been studying and practicing in the Da Xuan clan Daoist Tradition since 2015, whose arts he learns directly from its inheritor, Master Serge Augier.
Jordan is the Dean at the first and only university to offer Masters and Doctorates in Daoist Medicine, WUCM.  He also teaches internationally as a guest professor.
He currently runs DAD Clinic in Dartmouth, NS.  DAD is transitioning from being a private acupuncture clinic, to offering free healthcare services for members of the Dartmouth community facing financial hardship and other barriers.  
https://www.wu-cm.com/
https://www.dadclinic.ca/
To view the Itinerary and Hypnotic Scripts Please access the Google Doc below:
Natal Hypnosis by Andrea Young of YAH and MOIF
For more information please email: youngascensionhypnosis@gmail.com