Description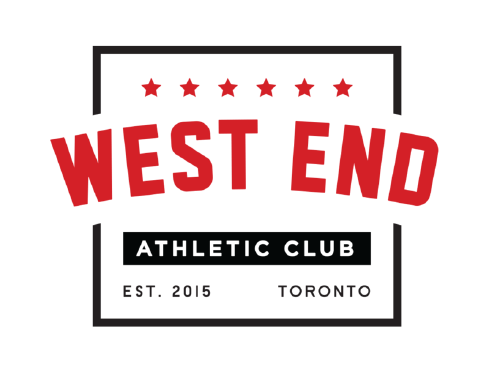 WEST END ATHLETIC CLUB
Hey guys! We are offering a complimentary class to first-time visitors as a part of our GRAND OPENING PROMOTION!! We have a variety of classes for the next two weeks that you can choose from. We also encourage you to bring a friend to workout with.
West End Athletic Club was specifically created to provide more people with direct access to quality boxing training to improve fitness through inspiration not intimidation. Our vintage-decor boxing gym is a warm and welcoming atmosphere that reflects and respects the values of an old-school athletic club. Our retro-fitted facility is professionally staffed and modernly equipped to effectively address the unique fitness goals of professional men, women and family members with differing athletic abilities and experience.
West End AC's potent combination of elite boxing techniques, comprehensive conditioning resources, and high-intensity interval training programs provide members with dynamic options to positively increase core strength, overall fitness and mental fortitude. Utilizing the talents of our professional staff within our one-of-a-kind facility, you can quickly realize the benefits of elevated endurance, greater flexibility, better posture, improved hand-eye co-ordination, increased confidence and healthy body transformation. With West End Athletic Club you can achieve meaningful life-impacting results that others will notice, too.
Get your complimentary ticket (First-time visitors only) and join us or call: 416-621-1234 for more information
https://www.facebook.com/westendtoronto/
Natasha Spence
Natasha Spence (referred to by most as Nightmare) is a World Champion Professional Boxer with a record of 8 wins (6 by Knock Out), 3 Loses & 2 draws. As a true 'Road Warrior' the Nightmare has repeatedly travelled near and far to challenge competition in enemy territory. She won the WBF Super Lightweight Title in May of 2016. Nightmare is known (& feared) mostly for her punching Power. With hand speed and the footwork to go with it, she has been (& still is) avoided by many in the sport.
With 13 years of boxing experience she has a strong sense, and great eye for proper boxing mechanics. She has been teaching boxing for as long as she has been in the sport. Being taught from the very beginning, to pass the information she learned on to beginners and Youth. Eventually she would teach Fitness Boxing Classes, Semi-Private Boxing Classes, and even Private (1-on-1) Clients. As she quickly advanced as an instructor, she went on to help Coach Elite level Competitive Amateur Fighters. The time invested as well as the experiences gained from teaching boxing full-time (for almost a decade) have propelled her to an Elite Level Coach, Trainer, & Fighter.