Hosted by Nathan Wiley this songwriters circle features David Picco, John Borra & Jenna-Marie Gallant. This will be a very special evening.
About this event
Hailing from Summerside, PE, Three time ECMA award and five time Music PEI award winning artist Nathan Wiley first earned acclaim for his 2002 debut BOTTOM DOLLAR, He made good on the promise of that release with follow up HIGH LOW two years later. His blend of classic sounds with a modern, slightly world weary perspective struck a chord with listeners, as songs full of subtle melodies and lyrics wormed their way into their ears. Next came THE CITY DESTROYED ME, (produced by Los Lobos' Steve Berlin) then just last year, BANDITS (a six song EP) that was nominated for 4 Music PEI Awards.
Nathan has shared the stage with artists like Blue Rodeo, Sarah Harmer, Steve Earle, Billy Bragg, Matt Mays, Ron Sexsmith and many more. His work has appeared on tv, film and stage. Nathan splits his time these days between writing new material, producing other maritime acts (including an ECMA winning record for Gordie MacKeeman & his Rhythm Boys, Drea MacDonald and the Fluffy Little Cowboys) and scoring short films.
St. John's, Newfoundland singer/songwriter David Picco returns
with Live It Down, his hypnotizing sixth full-length album, recorded
in his hometown with Mark Feener and featuring an all-star cast of
local players.
Live It Down finds Picco veering away from the gritty alt-country
sound of his acclaimed 2019 album Out Of The Past, and
experimenting with looser, Kurt Vile-esque vibes. The change is
partly a reflection of Picco's experience during pandemic
restrictions, with the album's nine songs written over a three-month
span in 2020.
Live It Down embraces an exciting new world of sonic possibilities
for Picco, an evolution that has been playing out since the mid-'00s
when he was a member of the roots rock band Jet Set Motel. From
there, he became a familiar face within the Toronto roots rock
scene, working closely with producer Don Kerr (Rheostatics, Ron
Sexsmith) and cult hero songwriter Kyp Harness.
Following his move back to St. John's in 2015, Picco released the
album Start Again, which was warmly embraced by CBC Radio.
Out Of The Past built on that success, being hailed by Americana
UK as "a rock-infused country [album] with echoes of The Velvet
Underground."
"I guess you could say that Live It Down is about coming to terms
with the fact that life never turns out as planned," Picco says. "I
would describe it as contemplative, but musically I was going after
something more dream-like and ethereal."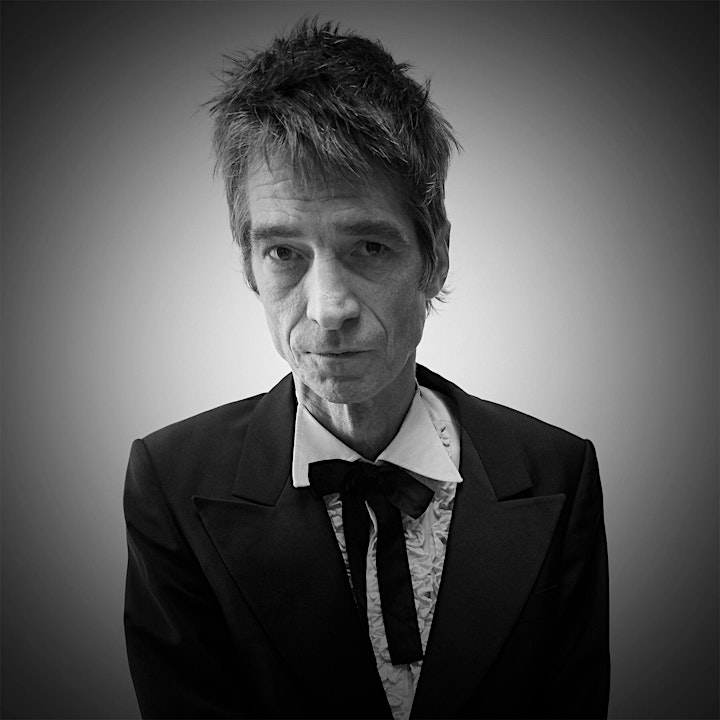 At age 16, John Borra played his first gig at the legendary Toronto punk bar The Turning Point,
and since then he has been a part of nearly every significant musical movement in the city.
These days he's best known as a troubadour, albeit one with a rebellious storytelling streak
that can be traced back to Hank Williams and other pioneering voices of folk and country
music.
Blue Wine is Borra's first solo album since 2002, after three albums with his band Rattlesnake
Choir, and it finds him at the peak of his writing and performing powers. On one hand, it's
exactly the kind of album you'd expect from one of the most influential figures within Toronto's
roots rock scene – raw, melodic, and bursting with heart and soul. On the other hand, Blue
Wine displays maturity and lyrical sophistication only an artist as experienced as Borra could
convey.
"The writing process for this one felt much like a first record – many sources and many years in
the making," Borra says. "When I started out in the early 1980s in post-punk bands, the goal
was to try do something new and artistically important. That's what everyone was going for at
that time and I've tried to maintain that aesthetic through everything I've done since."
In that spirit, Borra put together a top-notch band for Blue Wine anchored around Blue Rodeo
keyboardist Mike Boguski, longtime collaborator Sam Ferrara and drummers Glenn Milchem,
Cleave Anderson, Dani Nash and Tim Timlek. As well, Borra collaborated with award-winning
poet Eva H.D. on three songs: "Machu Picchu," "The Wars" and "Hambre And Dolores."
While these were the most recently written songs on Blue Wine, they perfectly complement
Borra's own standout compositions, such as "Seven Days," "Trace In The Wind" and
"Tonight."
"Writing with Eva was a great pleasure and very interesting because it forced me to interpret
the meaning behind her words," he says. "I'm still unpacking those songs every time I sing
them. The other songs I can explain more directly: 'Seven Days' is the oldest song on the
album and it's about raising my stepdaughter; 'Trace In The Wind' is a tribute to the late
actress Tracy Wright who was a great supporter of my work; and 'Tonight' was written for a
friend's film that I ended up rejigging after it didn't make the final cut."
Borra also tips his hat to Dani Nash, a Toronto indie scene mainstay, by covering her song
"Way Back Home," while also revisiting his own musical roots with a version of the Velvet
Underground's "Foggy Notion." The latter features a special guest appearance by Kevin
Hearn of Barenaked Ladies, who also served as musical director of Lou Reed's band. With
genre labels becoming increasingly irrelevant, the diversity inherent to Borra's brand of folk
and country hardly seems out of the ordinary. Instead, it underscores how far ahead of the
curve he has always been in terms of making country music with an inner city edge.
Jenna-Marie Gallant is a 22 year old singer/songwriter from the North Shore of PEI, and began writing music at 11 years of age. With charm, grace and honest passionate voice, she has the gift to challenge, captivate and enthral her audiences with her driving acoustic-folk style of song writing and music. Her empowering lyrics on moving forward in life jumps out at you as does her compassion for the disenfranchised. Many of Jenna-Marie's compositions zero in on societal issues including domestic abuse, empowerment, as well as systemic issues in our justice system. She is an observer and documenter of our times and this is reflected through her music. 
Jenna-Marie is presently working on album development with Greg Alsop of the international super group, Tokyo Police Club, and former members of the Juno nominated and multiple award winning musical group Ten Strings And A Goat Skin. PIN ME TO THE WALL is Jenna-Marie's first recording, which was released in May, 2021.